Arsenal vs. Chelsea: How ABBA Influenced the Outcome of English Football's Season Opener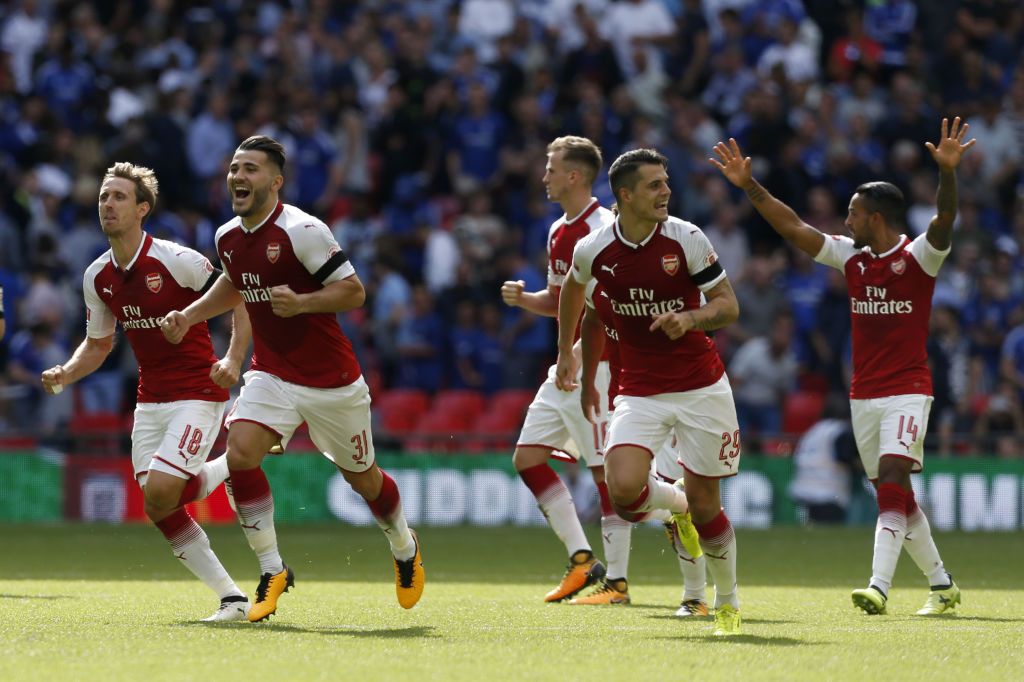 When Sead Kolasinac's late equalizer on Sunday meant the Community Shield would be decided by penalties, Arsenal and Chelsea were the guinea pigs of the new ABBA system.
No, Wembley did not witness Chelsea's new signing Alvaro Morata bursting into the Spanish version of "Mamma Mia," but when the striker missed his spot kick, Arsenal had the chance to be the winner, and to take it all.
The ABBA penalty system saw a change to the way in which the penalty shootout is played; now, Team A will take the first penalty, while Team B then takes two, followed by Team A taking the next two, and so on. The purpose is to take the pressure off Team B, which previously would always tend to be behind.
Gary Cahill, the Chelsea captain, put the west London club ahead with the first spot kick. Then, it was Arsenal's chance to take two penalties. Theo Walcott dispatched his effort into the top of the net, which then saw the first confusion.
Related: Five Takeaways From Arsenal's Victory Over Chelsea in the Community Shield
Nacho Monreal stepped away from his teammates toward the penalty area, but then paused. He turned back, uncertain about the new system. But the Spanish defender was right, and coolly put his shot past Thibaut Courtois.
Bizarrely, the Belgian goalkeeper was Chelsea's second penalty taker, asking Antonio Conte to take a chance on him. But Courtois blasted his shot over the crossbar, followed by Morata also failing to hit the target, allowing Arsenal the chance to win. Olivier Giroud beat Courtois to hand Arsenal the Community Shield.
So, Arsenal takes the advantage into the new season that begins Friday, while Chelsea still has changes to make. But the Premier League lasts for 38 games, over 10 months, and ABBA won't have any influence.