Eddie Howe Defends On-Loan Arsenal Midfielder Jack Wilshere's Form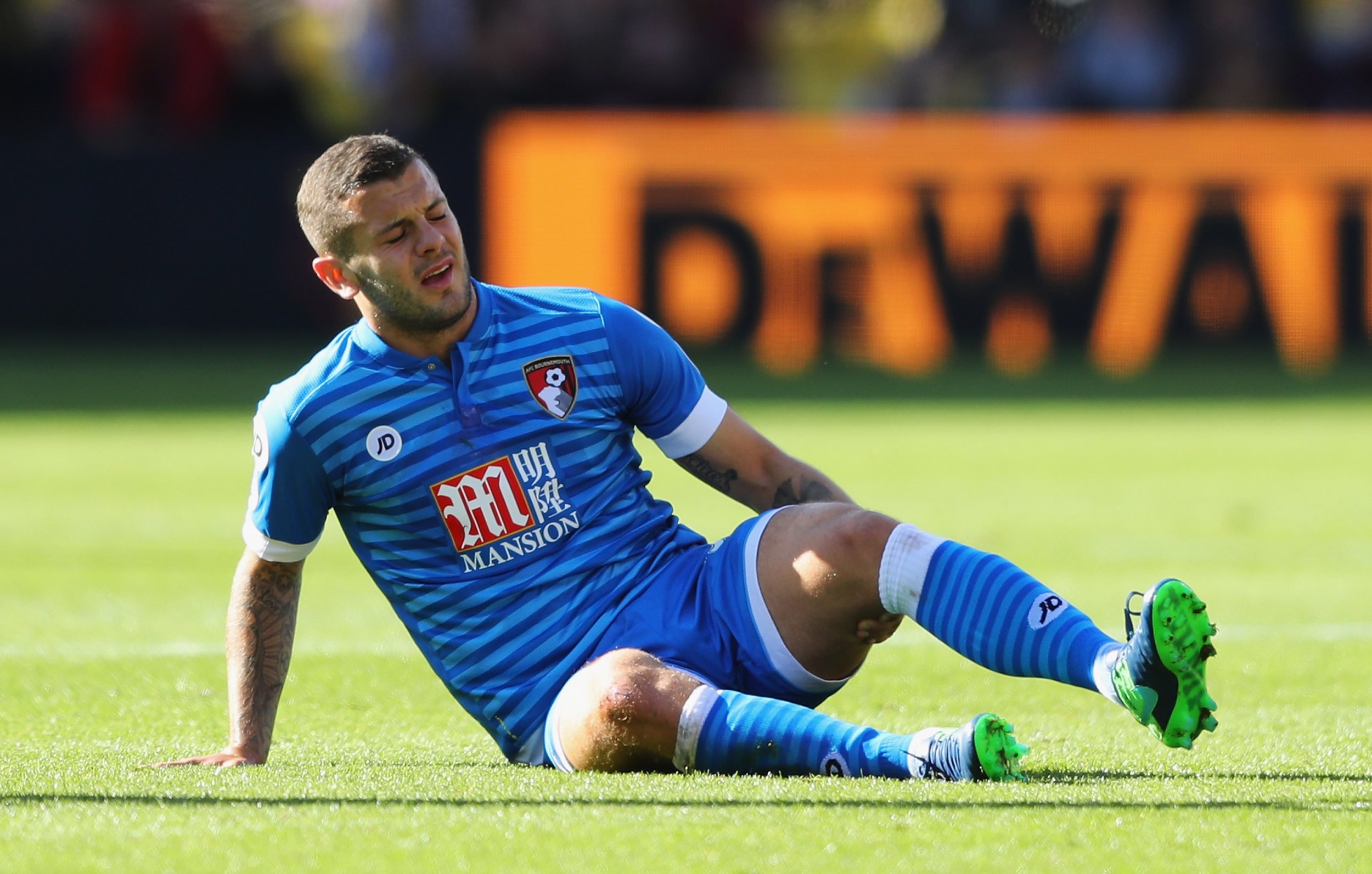 Bournemouth manager Eddie Howe defended Jack Wilshere's form after the on-loan Arsenal midfielder squandered an opportunity to open his goalscoring account for the Cherries.
Howe has purred since the 20-year-old signed a year-long deal on the south coast, and he believes his influence is growing after watching his side draw 2-2 against Watford at Vicarage Road.
Wilshere struck the post in both halves in Hertfordshire. The first coming from a weaving run and marvellous effort, but the second saw the midfielder strike the post when the goal was gaping.
"The pleasing thing for us is that Jack's getting in goalscoring positions," Howe argued. "When we as a team get higher up the pitch, naturally you bring a player of the quality into that game a little more—all the better for us.
"At times today we were a little deep, and we struggled to supply him, but the really good thing is to see him in those positions. And with his class and his quality, there's no doubt he'll be scoring goals for this team in the future."
Despite not completing 90 minutes in a match since June last year—a run which continued at Vicarage Road—Howe believes Wilshere will be an important figure for Bournemouth.
"It was really good game time for him," the Cherries boss said. "The last two games he has really improved as the game has gone on. That was the same today, his influence grew and I think he's going to be a massive player for us."
Howe, who has frequently been linked with the vacant England manager's position, says the role is not one he wants at this stage of his career and insists it has not affected his work at the Vitality.
"It's been the easiest thing in the world for me [ignoring the speculation]," he said. "I don't take a blind bit of notice on what's written and said because I have to focus on the football here."