Arsenal vs. Manchester United: José Mourinho Needs to Change Mindset to Avoid Falling Behind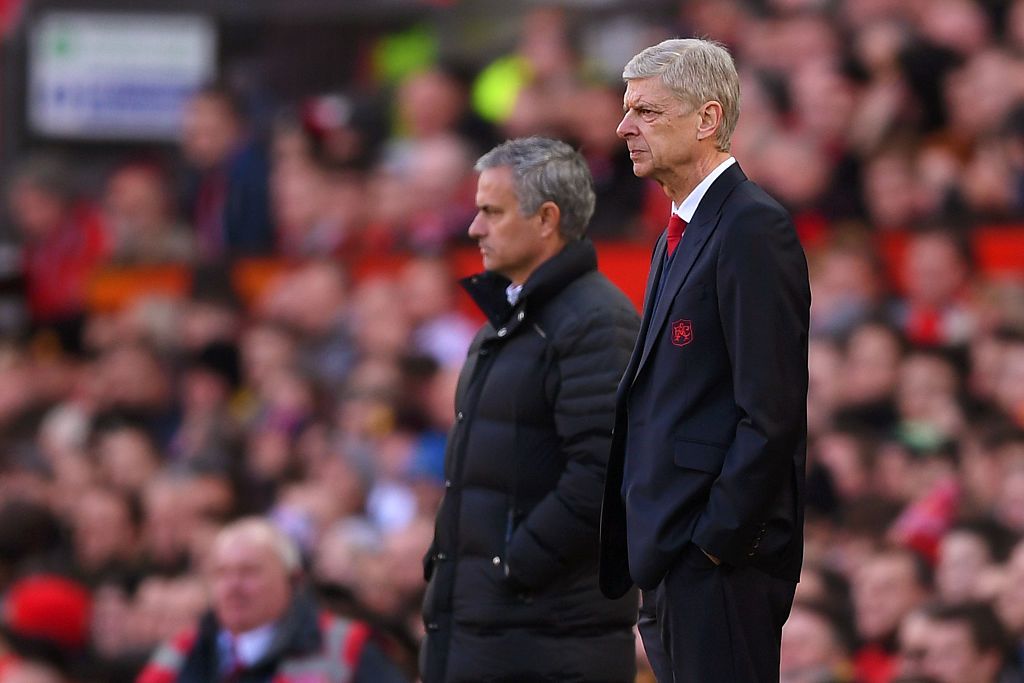 After Manchester United won the Europa League in May, securing a return to the Champions League this season, José Mourinho gave an insight into his perspective on the game as a whole.
"There are lots of poets in football," he said, "but poets don't win many titles." Was he referring to Arsène Wenger, his longtime adversary at Arsenal who'd failed to win the Premier League since 2004? Or maybe it was aimed at Pep Guardiola, the Manchester City manager who finished his first season in England trophyless.
What was clear was Mourinho's justification of his method. He had won three trophies and would march right on with the same approach, dismissive of all the critics. But now, just seven months on, Mourinho has to reconsider those methods.
On Saturday, his Manchester United team travels to north London to take on Arsenal, desperately trying to keep sight of league leader Manchester City, which is eight points ahead already. In order to do that, Mourinho will have to change course.
Footage from Mourinho's first spell in English football—with Chelsea, from 2004 through 2007—shows the Portuguese coach's message to his players during a pre-match meeting. "I am not putting pressure on you, [saying] 'We have to win.' I don't want to put that kind of pressure on you," Mourinho told the group. "But we cannot lose. We cannot lose." This certainly seems to be his mindset since he took over Manchester United.
When his team plays away to one of the so-called "top six" teams, it falters. Three times it has lost to Antonio Conte's Chelsea at Stamford Bridge, a place he once called home, and failed to score.
Wayne Rooney's 71st-minute goal against Tottenham in May was not enough to cancel Victor Wanyama and Harry Kane's earlier goals that saw United lose in the final game at White Hart Lane.
Then came the goalless draws. Twice at Anfield, games between Liverpool and Manchester United failed to live up to anticipation, ending 0-0, while Mourinho's only Manchester derby at Etihad Stadium also finished goalless.
The Emirates offers no happy memories for United or Mourinho either. The last two visits have ended in defeat and failure to score in 180 minutes of football. That cannot be repeated this weekend if Mourinho is to cling to any hope of catching City. Guardiola's team hosts West Ham at Etihad Stadium, a game it is expected to take all three points from and possibly boost its goal difference even higher.
In Romelu Lukaku, Paul Pogba, Zlatan Ibrahimović, Marcus Rashford, Anthony Martial, Henrikh Mkhitaryan and Juan Mata, Mourinho has the tools to beat Arsenal. But he may need to bring some poetry to his style in order to do so.