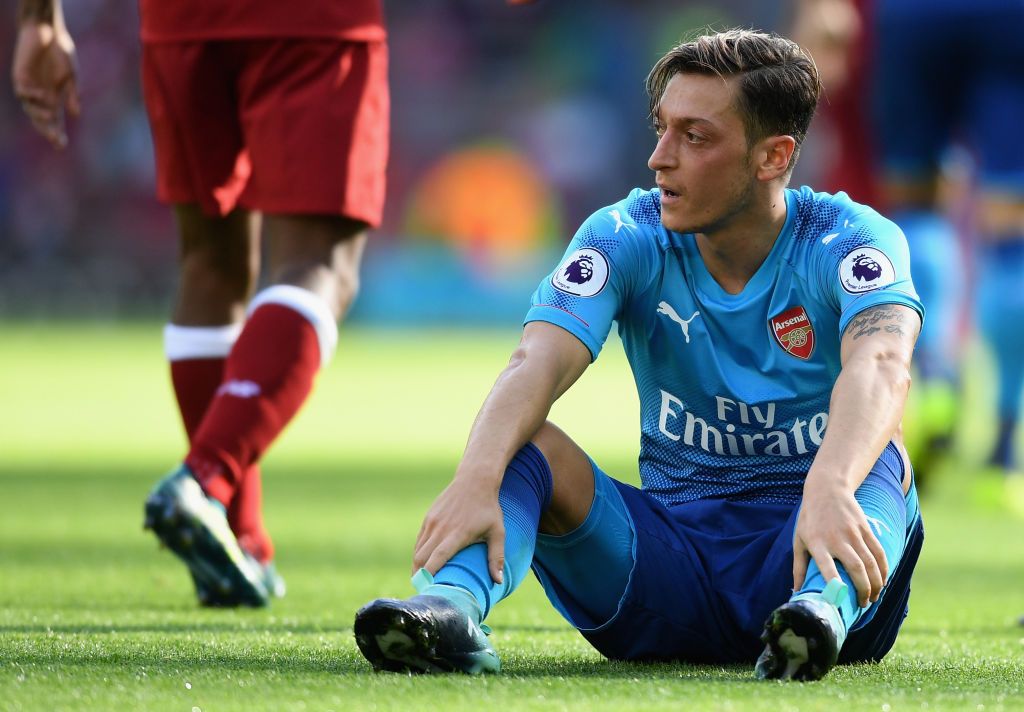 Alex Oxlade-Chamberlain may be gone, Alexis Sanchez may be on his way out, but Arsene Wenger looks likely to hold onto Mesut Ozil—but not because he's been convinced to stay.
Ozil, like Sanchez, is in the final year of his contract at the Emirates Stadium, free to speak to any club he wishes in January when he can sign a pre-contract agreement that would see him leave for no fee in the summer. But that looks increasingly unlikely.
Not because Ozil isn't admired; his talents are clear for all to see. But because of the vast sums of money he wants in return for his services. According to The Sun, Ozil is having to take a rather humiliating climbdown from his demands of £330,000-a-week wages (about $435,000) and accept Arsenal's original offer of £250,000 a week.
The German playmaker had, it seems, expected plenty of interest from clubs willing to pay his wages, though now he may have given up waving his resumé in the air. So Ozil looks set to remain at the Emirates next season, but Sanchez looks destined for the exit.
Related: Why Liverpool's form is expected to tank even more
He almost left on August 31 but for Arsenal rejecting a late bid from Manchester City, in the region of £60 million. The idea, it seemed, was either that Sanchez would be convinced to stay with a successful campaign this year, or that he helped the club return to the Champions League, which would attract a big-name replacement.
While the latter remains possible, the former is far from likely. Arsenal lost the two of its first three games of the Premier League but has mounted something of a recovery, lifting itself back up to fifth in the table.
After the international break, Wenger's team makes the short journey to Hertfordshire to take on Marco Silva's Watford, which, due to its impressive start to the season, could overtake Arsenal with a win at Vicarage Road on Saturday. Although maybe it will be an opportunity for Ozil to show his worth.