Arsenal Transfer News: Wenger 'Blocks' Sanchez Move To Rival As He Looks To Learn From Past Mistakes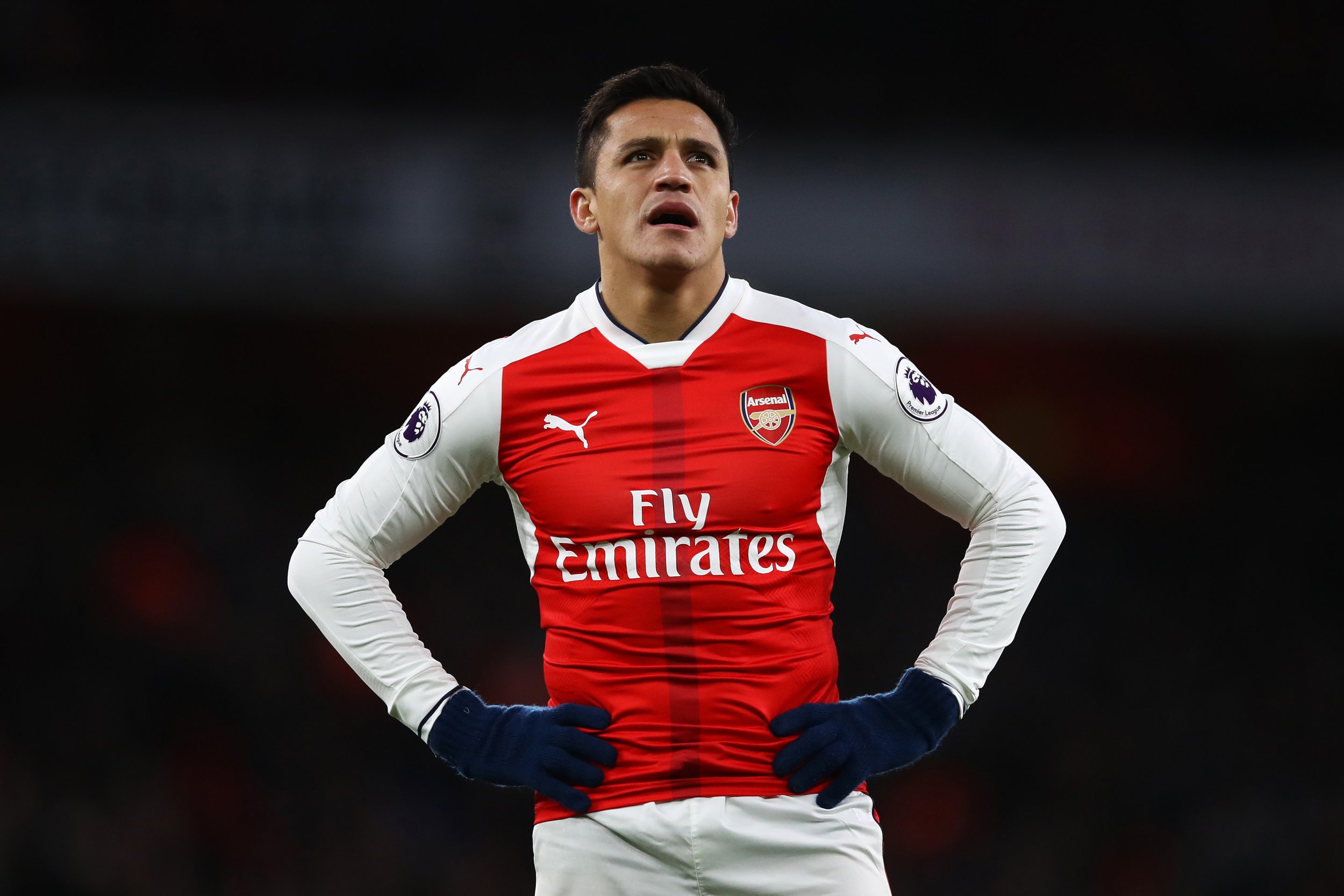 Arsenal will block Alexis Sanchez from moving to a Premier League rival this summer, with Chelsea and Manchester City both keen suitors, according to reports.
Sanchez, who grew increasingly frustrated in Arsene Wenger's team last year, is reportedly wanting a move away from the Emirates Stadium.
A reunion with Pep Guardiola at Manchester City is one possibility as is joining the Premier League champion Chelsea, but Arsenal is looking to learn from its mistakes, according to the Daily Mail.
Sanchez's representatives, the reports says, have looked into a possible move to the Etihad Stadium or across London to Stamford Bridge.
But Arsenal will not allow Sanchez to join a domestic rival, fearing that the sale could come back to haunt them by propelling another club to the title.
Related: Is Arsenal Already Straggling Behind its Premier League Title Rivals?
This was the case in 2012 when Arsenal sold Robin van Persie to Manchester United, and the Dutchman scored 30 goals in his first season to help Sir Alex Ferguson's team become Premier League champion.
"It's never great to lose players of that quality but he only had a year contract so we do not have a choice," Wenger said at the time to French TV, as quoted by the BBC. Sanchez, incidentally, has one year left on his contract at Arsenal.
That leaves the 28-year-old Chilean forward with only one likely option. Bayern Munich, the German Bundesliga champion, is believed to be in the market for Sanchez, and Arsenal would be more willing to sell to an indirect rival.
Juventus, the Italian champion, is another possibility, with a valuation of around £45 million put on the forward.