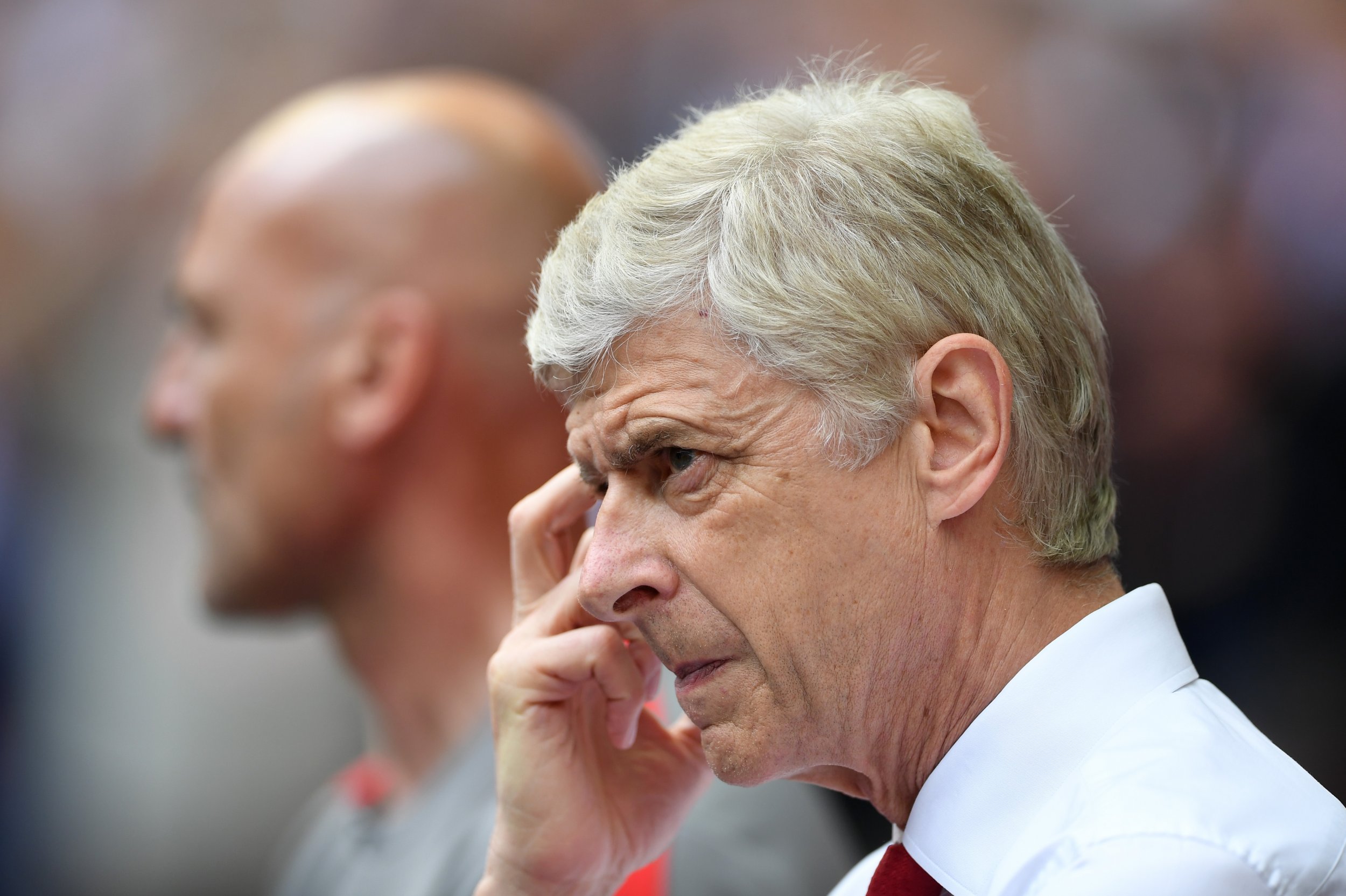 On May 26, just five days after the Premier League season came to its conclusion, Manchester City showed its plans for next season.
Pep Guardiola had finished his first season at the Etihad Stadium without any silverware, the only trophyless campaign in his nine years as a manager. But his intention to remedy that was clear when City unveiled Bernardo Silva as its first signing of the summer, bought from Monaco for £43 million (about $55 million).
Less than two weeks later, City confirmed its second signing, Benfica goalkeeper Ederson, for £35 million (about $45 million), taking its summer spending to $100 million before the transfer window had even opened. In a competitive market, Guardiola was looking to act quickly, to get his key signings wrapped up as soon as possible.
Two hundred miles south, in North London, this was the message being conveyed to Arsenal manager Arsene Wenger. The Arsenal board had agreed to give Wenger a two year extension to his contract, taking his reign to 23 years—despite the club failing to qualify for the Champions League. But there was one caveat: Wenger was reportedly told to be more assertive in the transfer market, not to leave business until the final day of the window, on August 30.
Last summer, Wenger spent more than £50 million ($64 million) on the final day of the market, signing center back Shkodran Mustafi and forward Lucas Perez. Perez scored just once in the Premier League for Arsenal last season while Mustafi is still acclimatizing to English football.
Related: How Arsene Wenger Can Return Arsenal to the Champions League
Wenger has already made a signing this summer, Sead Kolasinac, a 23-year-old left-back from Schalke on a free transfer. With Kolasinac fairly unknown, the move failed to inspire the Arsenal fans.
What has energized the Emirates faithful is the links between Arsenal and Monaco forward Kylian Mbappe, Europe's most exciting prospect, who scored 24 goals in 43 games last season and is still only 18 years old. Wenger was reportedly confident about signing the French forward but he has competition in the shape of Spanish giant Real Madrid.
Arsenal will struggle to match the financial power of Real, with Monaco already rejecting a £103 million ($131 million) bid for Mbappe from the La Liga champion, according to The Daily Telegraph, a potential world record fee. French newspaper L'Equipe says Wenger has grown increasingly pessimistic about Arsenal's chances of signing Mbappe.
Manchester United, meanwhile, announced the signing of Swedish center back Victor Lindelof from Benfica on Sunday, strengthening Jose Mourinho's defense before the middle of June. Premier League champion Chelsea is yet to confirm a signing but is believed to be the preferred destination for Romelu Lukaku, the prolific Everton striker, as well as Monaco midfielder Tiemoue Bakayoko.
For Arsenal, the only consolation will be seeing Liverpool also struggle to confirm signings. Virgil van Dijk looked set to move from Southampton to Anfield in what would be a world record fee for a defender, but Jurgen Klopp's team was accused of tapping up the defender and ended its interest. Klopp is able to offer Champions League football to potential signings, though.
It could be a long summer ahead for Arsenal and Wenger.