Watch Austin Jackson Make the Best Catch You'll Ever See for the Indians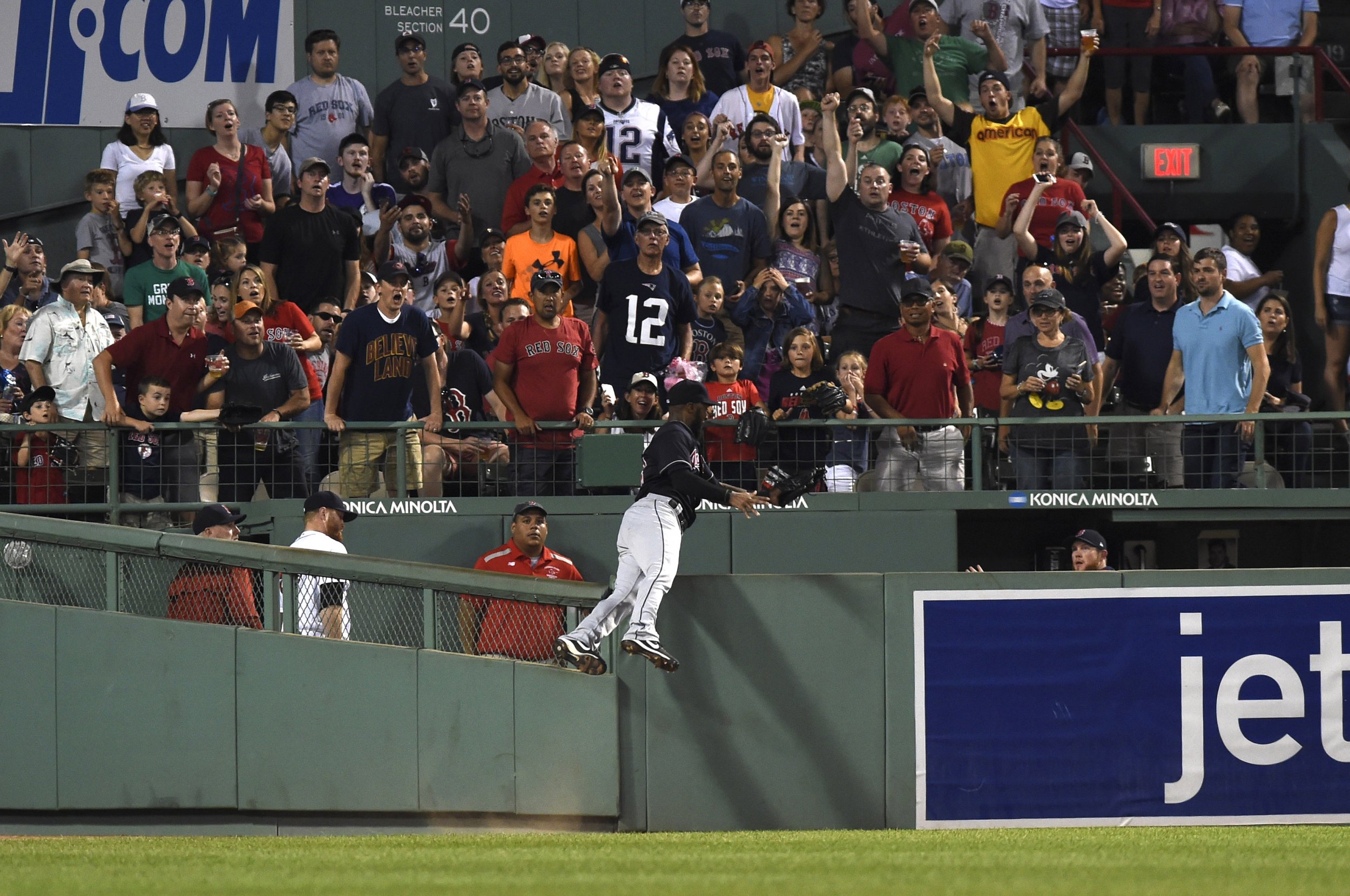 Austin Jackson's catch at Fenway Park on Tuesday night was so impressive he was given a standing ovation by Red Sox fans.
Jackson, the Cleveland Indians center fielder, raced toward a ball that was heading right-center. He leaped high and flipped over the wall and into the bullpen, robbing Hanley Ramirez of a home run in the fifth inning.
The home fans had started applauding Ramirez for what looked to be an inevitable homer but ended up continuing the clapping for Jackson's athleticism.
Take a look:
A video replay was required by umpires who confirmed that the 30-year-old kept hold of the ball as he toppled over the board.
Despite his heroics, the Red Sox still went on to win the game 12-10.