Barcelona vs Atletico Madrid: La Liga Relying On Simeone's Men to Create Contest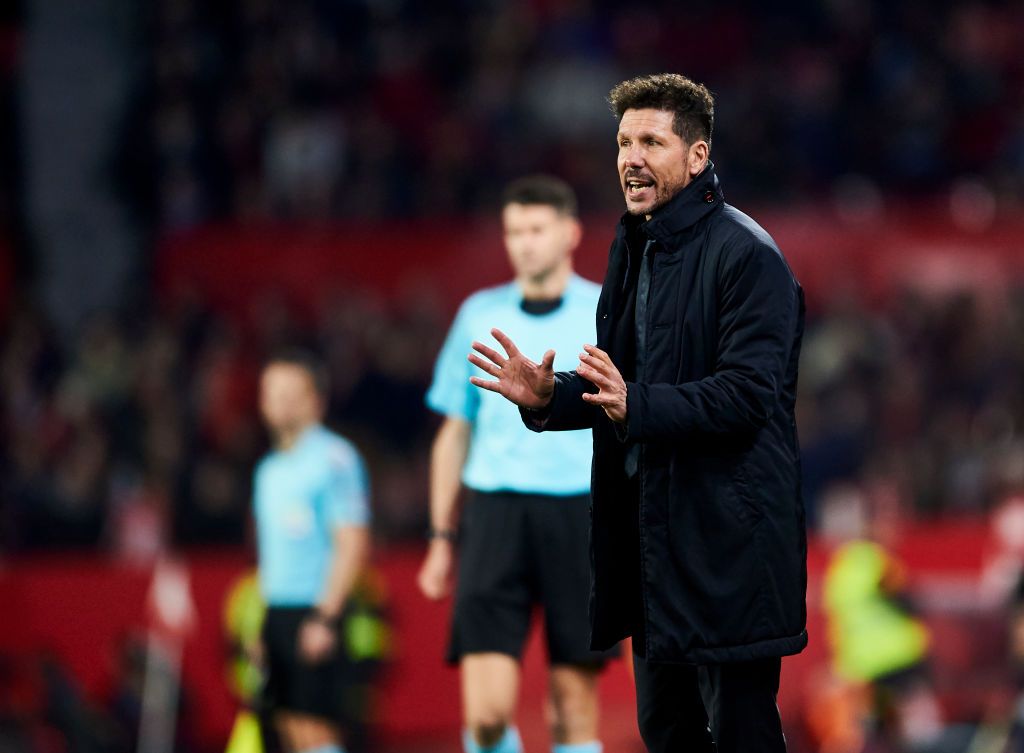 When Atletico Madrid travel to Barcelona on Sunday (March 4), it will be a defining moment for La Liga this season. In Real Madrid's absence from the title race , it has been left to their neighbors to prevent Barcelona from strolling across the finish line as champions.
Atletico are the only team left clinging on to the cliff that Barcelona stand tall upon. Diego Simeone's outfit are one of only five teams to have taken points off the Catalans in the league this season, with no domestic side being able to defeat them.
Yet it was Simeone's team that came closest, in the reverse fixture back in October. The Barcelona job looked to be a simple one as Ernesto Valverde settled into his new place as manager with seven straight wins in La Liga. But then they made their first ever visit to the Wanda Metropolitano.
Barcelona, as they often do, dominated the ball, with 69 percent possession. They had three times as many shots as Atletico, and almost double the shots on target Simeone's team managed. Yet much of this was down Barca needing to chase the game.
Simeone's team had taken an early lead through Saul Niguez and would remain the only team to have beaten Barcelona in the league if it hadn't been for Luis Suarez's late equalizer.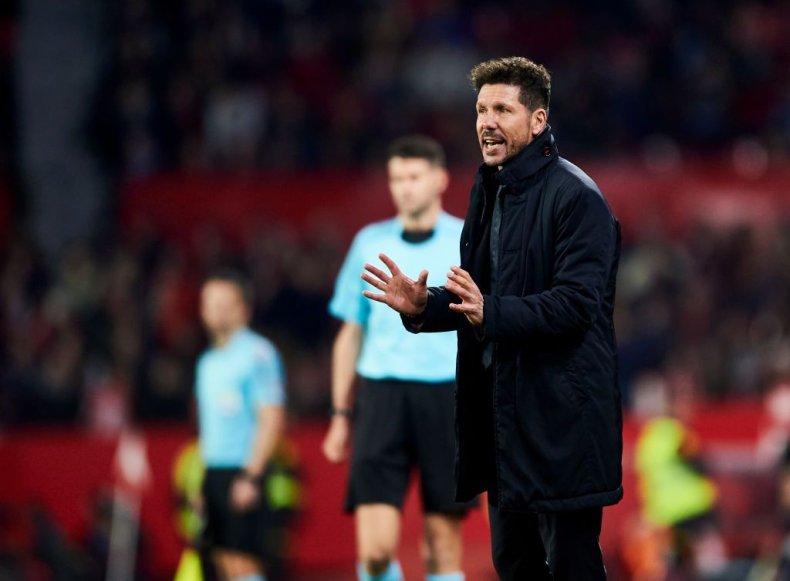 Five months on and it is Atletico who go into the game in greater form. Victory against Sevilla on Sunday was their seventh in a row in all competitions, conceding just three goals in 630 minutes of football. And Simeone was left purring over their latest triumph, a 5-2 win over Sevilla the Argentine described as "our best of the season."
"Everyone is currently in a brilliant run of form," Simeone said. "We played good football and must continue in this way."
Antoine Griezmann's hat-trick took him to 19 goals for the season but eight in as many games, while Diego Costa has scored five in nine for Aletico since returning from Chelsea in January. Atletico have both power and precision in their arsenal.
In Barcelona, they are looking to continue a recovery from what, in their lofty standards, has been a dip in form. Two consecutive draws in La Liga, against Espanyol and Getafe, have offered some hope of drama in the remaining months of the season.
Valverde's team was equally fortunate to leave London last week without losing. One Spanish newspaper described the 1-1 draw with Chelsea in their Champions League last-16 first leg tie as a 'Miracle in London.' But for a sloppy defensive error Antonio Conte's team would have been just the second team to inflict defeat on Barcelona in 40 games.
Watching this would have offered Simeone two lessons he already knows very well. First that Barcelona are beatable. Secondly, even more importantly, that the likes of Lionel Messi will punish errors mercilessly. The majority of Spain will be hoping they avoid self-inflicted damage.
Barcelona vs Atletico Madrid: La Liga Relying On Simeone's Men to Create Contest | Sports