Barcelona Spent $183 Million on a New Signing, Who Fails to Score And Now Won't Play for Four Months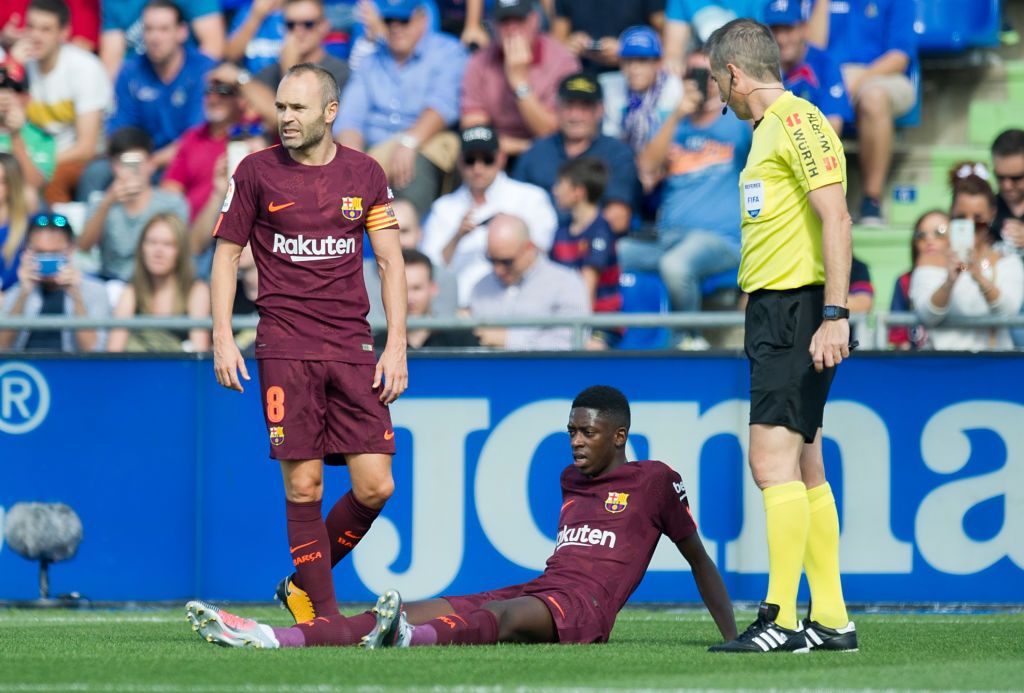 Less than a month after making his £135 million ($183 million) move to Barcelona, Ousmane Dembele looks set to be sidelined for 16 weeks after reportedly rupturing a tendon in his thigh.
Dembele, 20, became Barcelona's most expensive signing on August 25 when he moved to the Camp Nou from Borussia Dortmund.
The Frenchman was seen as Neymar's replacement following his £198 million ($268 million) world-record transfer to Paris Saint-Germain this summer.
But while Neymar has made a swift start to his career in the French capital, scoring five goals in six games, Dembele is yet to make much of a mark in Catalonia.
He has featured four times for his new club, but on Saturday, when Barca travelled to Getafe for a Liga match, Dembele had to be replaced by Gerard Deulofeu after just 29 minutes.
According to the Daily Mail, the winger, who is the second most expensive footballer in history, will travel to Finland next week for surgery on the tendon.
Barcelona is expecting him to be out until the new year, which will see him miss half of his first season with the Spanish giant.
Dembele had made his first start for the club in a midweek 3-0 win over Juventus in the Champions League, with the trip to Getafe being his first in the league.
Just 10 minutes after Dembele hobbled off, Barcelona went behind, but Ernesto Valverde's team scored twice in the second half through Denis Suarez and new-signing Paulinho to win.
The team is top of La Liga after winning its opening four matches.