Barcelona: The Man Alleged to Have Sparked Lionel Messi's Tunnel Altercation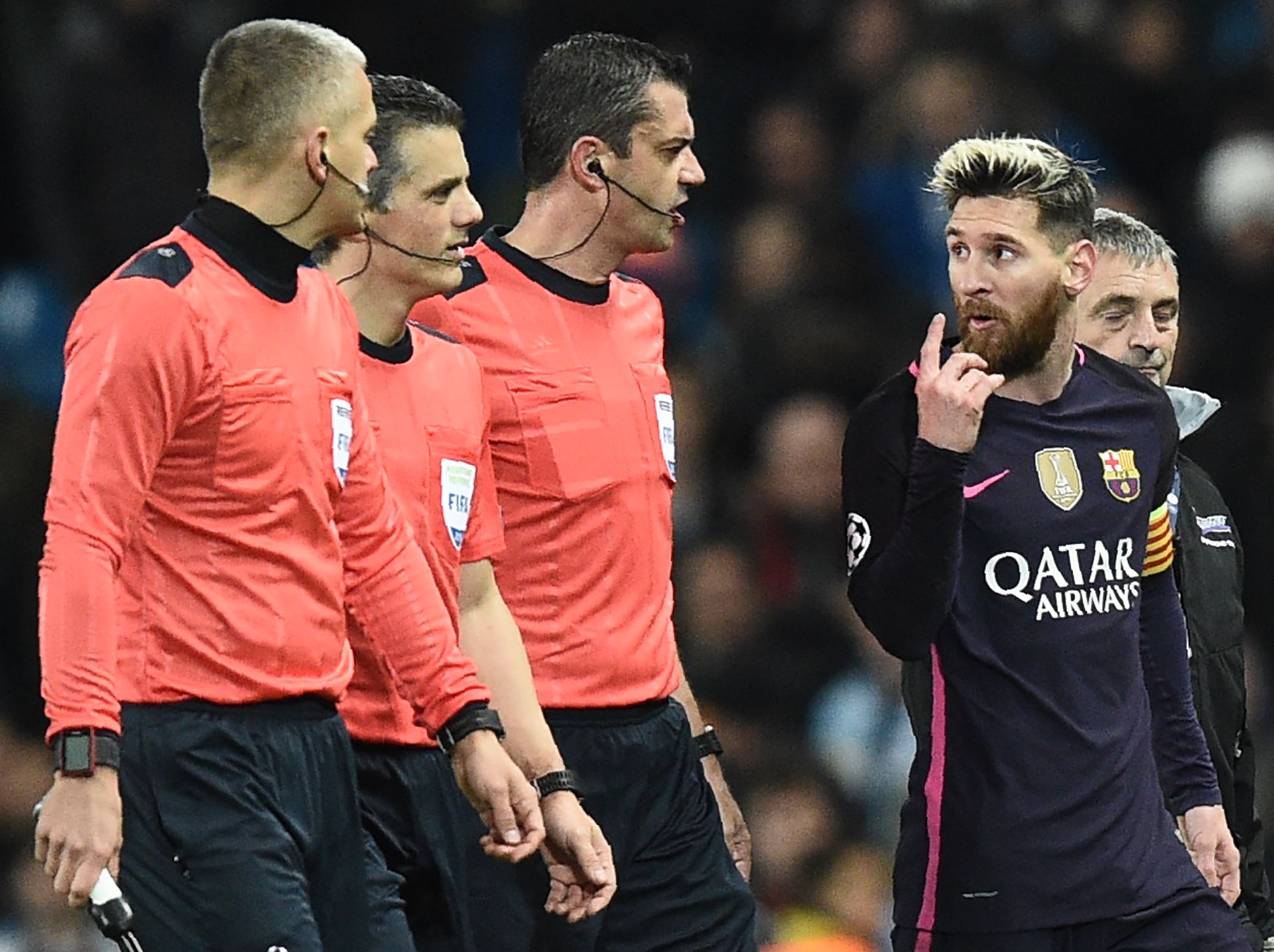 Pep Guardiola's assistant Mikel Arteta is alleged to be the man who provoked Lionel Messi into a furious outburst in the Etihad Stadium tunnel following Manchester City's 3-1 win over Barcelona on Tuesday.
According to Spanish radio station La Cope, Arteta reacted angrily to seeing the Barcelona forward waiting outside the referee's office.
Arteta is alleged to have said: "Move along, stupid. Get yourself in your dressing room." To which the Argentinian responded: "Come over here and say that to my face, stupid."
City midfielder Fernandinho had been accused as the man involved in the full-time incident with Messi.
The Brazilian, however, took to Twitter to insist he had no involvement. He wrote: "I just want to say that the rumors that are circulating in the media are absurd: I didn't even have contact with any Barcelona players or technical staff after the game."
Guardiola's victory over his former team keeps City second, behind Barcelona, in group C, with German side Borussia Monchengladbach third, three points off the Premier League club.