Lionel Messi Is Like a PlayStation Footballer, Says Luis Suarez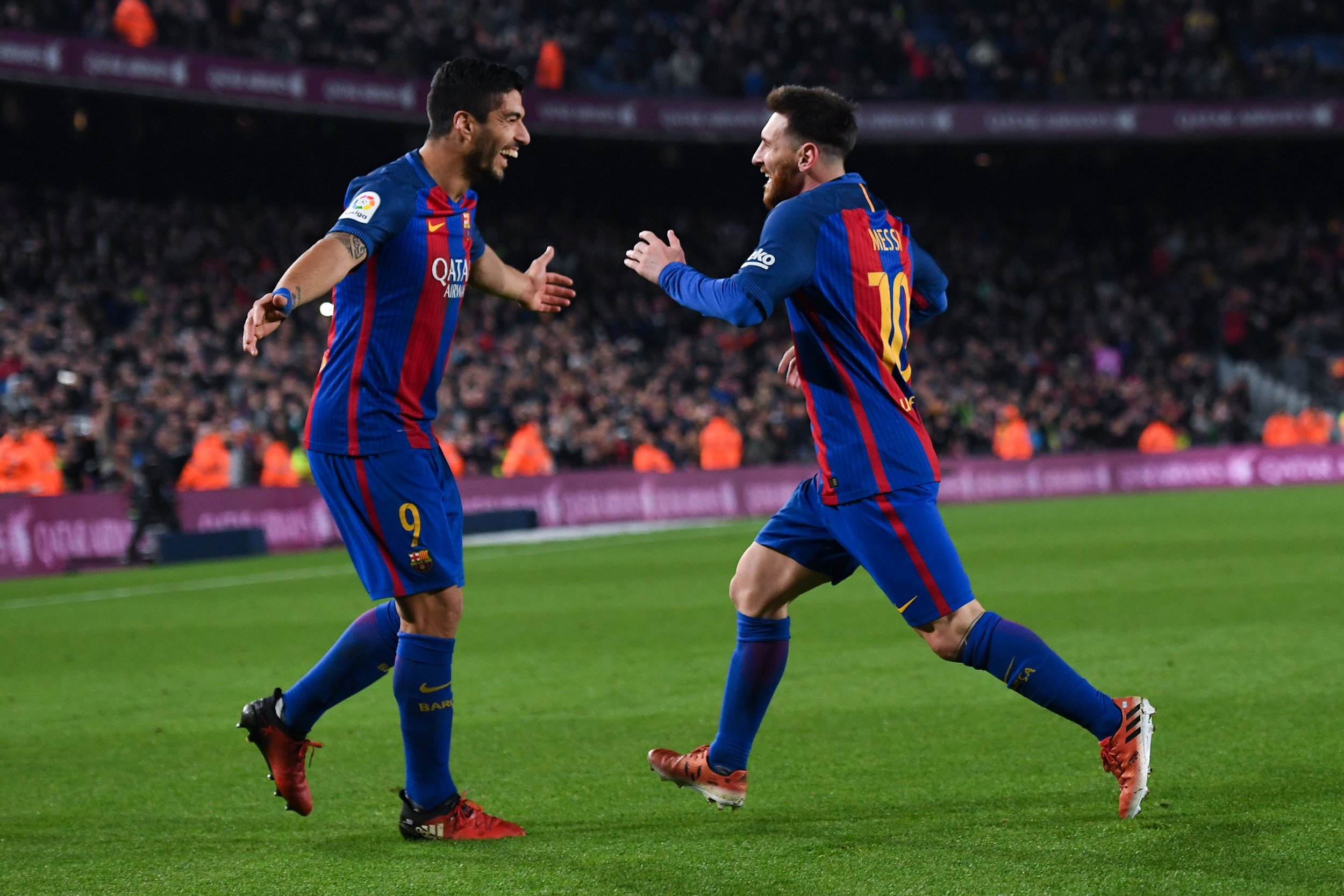 Lionel Messi slipped the ball past one Espanyol defender, then two, three and four before striking at goal with his lethal left foot. It is a sight we've become regularly accustomed to.
On this occasion, however, his effort was repelled by Spanish goalkeeper Roberto Gago, but spilled to the feet of Luis Suarez, who converted neatly to put Barcelona 2-0 up in the derby.
The goal was Suarez's second of the game in the 4-1 mauling of Quique Sanchez Flores' Espanyol, but the Uruguayan felt his fellow south American Messi was more deserving.
"I would have preferred that, rather than scoring the second goal myself, Messi could have finished it after his great piece of play," Suarez told Movistar Plus.
"It's like something from the PlayStation. He's a unique player."
Victory lifted Luis Enrique's side into second place in La Liga, above Sevilla and three points short of leaders Real Madrid, which has a game in hand.
Suarez, a former Liverpool striker, helped Barcelona to its third consecutive victory in the Catalan derby after a slump in form.
"The derby games are always beautiful," he added. "We won and we played well and we recovered a good feeling."