Everton Donates £200,000 to Cancer Fund Of Sunderland Fan Bradley Lowery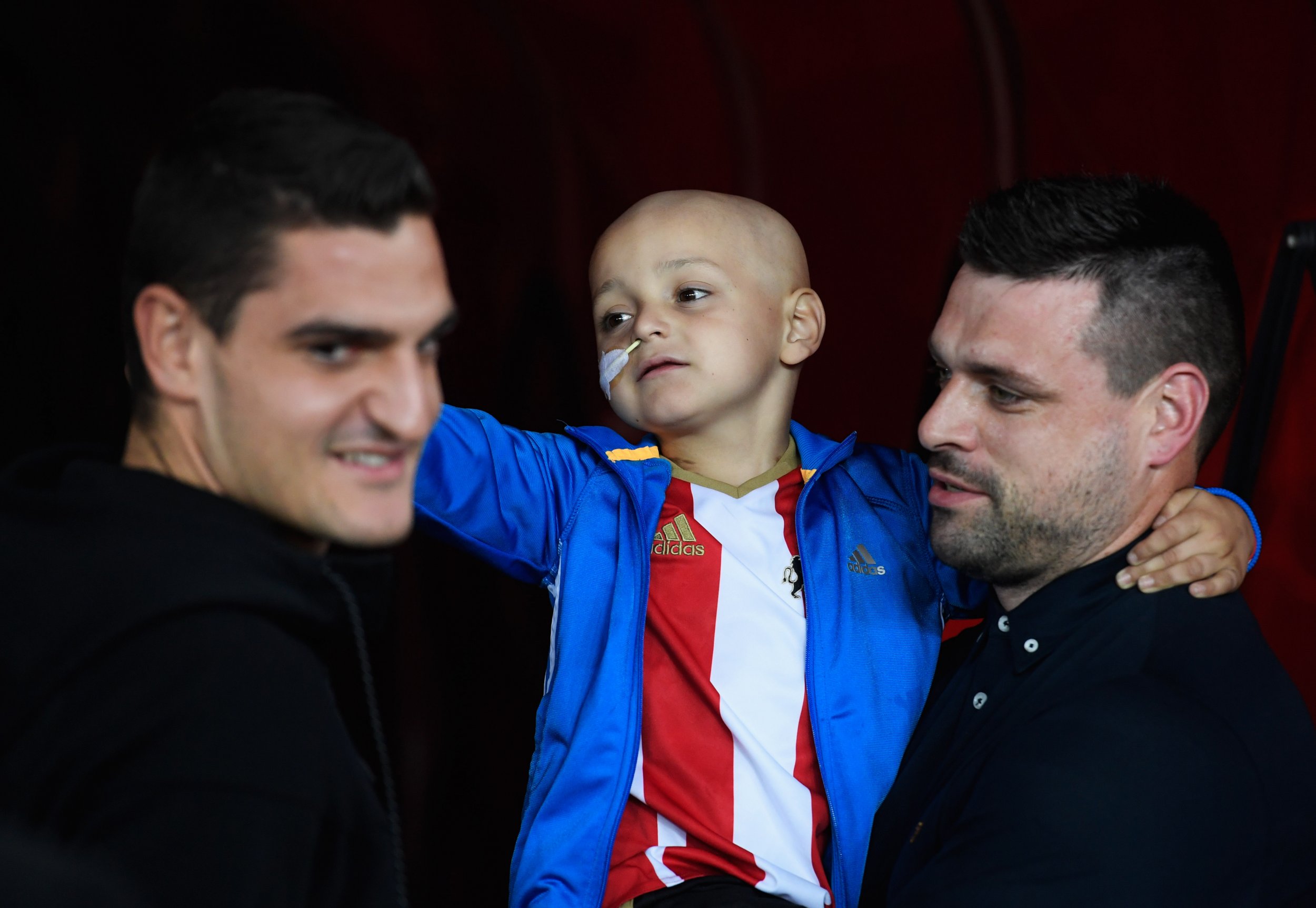 Everton has donated £200,000 to support a five-year-old Sunderland fan battling cancer.
Bradley Lowery, the Black Cat's mascot for Sunderland's 3-0 defeat to Everton on Monday night, is seeking life-saving treatment in the United States.
Following victory at the Stadium of Light, the visiting club announced it would be donating to Bradley's fund as he requires treatment worth £700,000. He is suffering from neuroblastoma, a malignant tumor, for a second time.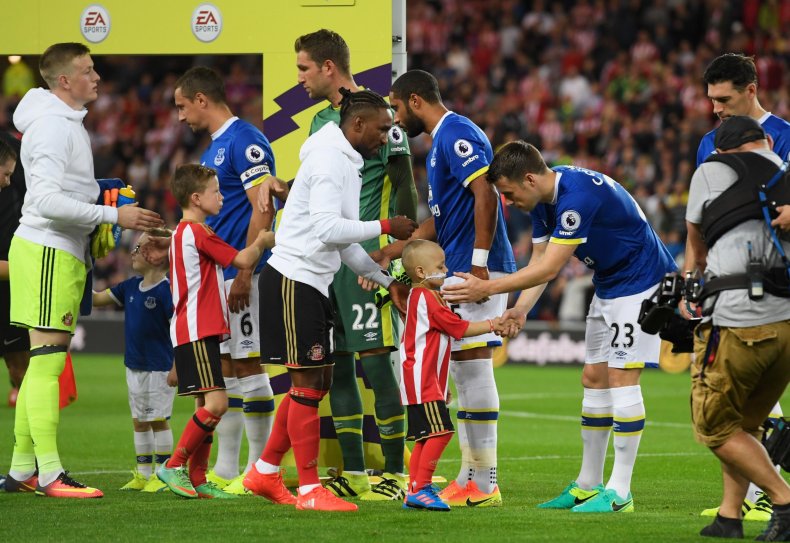 Fans of both teams applauded in the fifth minute of the match for the youngster and sung his name, before holding a banner up that read: "We're with you, Bradley."
"This has been amazing," he told the Sunderland Echo. "I got to meet Jermain Defoe, who's my favorite and everyone said my name. Thank you, everyone."
Everton also offered Bradley a chance to attend the return fixture at Goodison Park.
Everton Donates £200,000 to Cancer Fund Of Sunderland Fan Bradley Lowery | Sports