The Story of Bruno Fernandes, the Goalkeeper Convicted of Murder, Shows a Growing Darkness in Football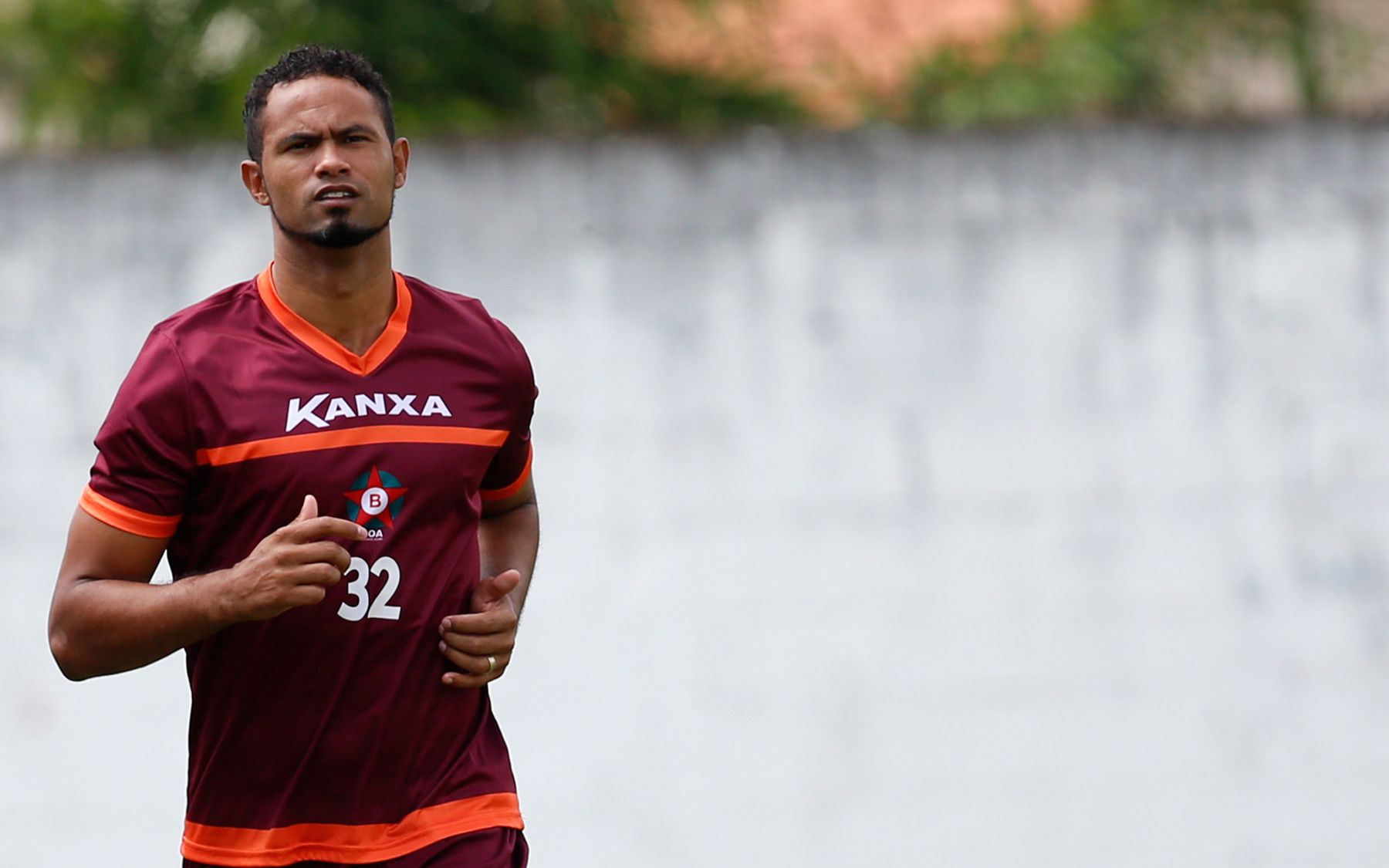 It used to be that when we spoke of Brazilian football, it was all about goals and glamour. From Garrincha and Pele in the '50s and '60s, through Rivellino and Zico in the '70s and '80s, to Romario and Ronaldo in the decades that followed; skill, creativity, and cheek were what made the headlines.
Now, though, the focus has changed. More often than not Brazilian football is about corruption and shame. It's the hundreds of millions spent on white elephant stadiums for the World Cup that are now lying unused and unloved with taxpayers footing the bill. It's the indictment on corruption charges of the last three presidents of the Brazilian Football Confederation. It's the regular killings that take place in and around football matches by ultra-violent organized fan groups. Even when we do talk about players, we're almost as likely to see Neymar's name in a story involving tax evasion as we are about his undeniable brilliance on a football pitch.
But Brazil is nothing if not surprising. Just when you think you've seen it all comes the story of Bruno Fernandes and Boa Esporte, a second division club in south-eastern Brazil.
Bruno — like all self-respecting footballers he goes under one name — was a star in Flamengo's 2009 league winning side and tipped to be Brazil's goalkeeper when they hosted the World Cup in 2014. But when the tournament finally rolled around, Bruno's career was in tatters.
In 2010, the six-foot-three keeper was arrested for suspected involvement in the killing of Eliza Samudio, the mother of his son Bruninho. He was found guilty three years later (Brazilian justice is slow) and given a 22-year sentence. Bruno was angry at the part-time model for seeking paternity, and so friends kidnapped her, cut her up into bite-sized chunks, and fed her body to hungry dogs.
However, last week, after he'd served seven years of his sentence, a judge ruled he be freed on appeal.
That opened the door for Boa Esporte, a team in Minas Gerais state that will return to the Serie B in May after winning the third division last year. The club signed the player last week to outrage in Brazil, a nation with the fifth highest femicide rate in the world and where only a small proportion of the more than 50,000 homicides committed each year result are ever resolved.
It's hard to argue that people don't deserve a second chance after they've paid their price to society. The problem here, though, is that Bruno has served less than a third of his sentence, raising the question of whether justice has really been done. Perhaps even more shocking is his apparent lack of contrition. He had no words for the family of the woman who was killed and offered no apologies. When Boa Esporte introduced him to the media Tuesday, he refused to answer questions about his case and instead hid behind religion and said God was looking after him.
To be fair to Brazil, footballers behaving badly is a worldwide problem that has only got worse as the game drowns in money. The sport sold its soul a long time ago and ethics, if it ever had any, have long been a thing of the past. There are numerous instances of football clubs (and it must be said, their fans) being content to overlook a player's crimes if he can get them results on the pitch.
So what is there to do? Looking to authorities is pointless given the craven characters who preside over national, continental and world bodies. And footballers, on the off chance they might have an opinion, are not going to condemn one of their own.
But there is hope, in the perhaps unlikely form of sponsors. Several of the companies that funded Boa Esporte have unceremoniously ended their links with the club over the Bruno affair and the pressure is now mounting on their biggest benefactor, the local authority of Varginha, where the club is based, to withdraw their funding.
If the outrage is enough to leave the club financially stranded then its owners, and maybe even its fans, some of whom shamelessly lined up for selfies with their new signing, will have to think twice about their decisions. That would give other clubs pause for thought the next time a killer or rapist is out of contract and seeking a deal. Such prudence might not bring a return to the glory days of Carlos Alberto or Ronaldinho but it would be set an example. And give Brazil, for too long a byword for footballing sob stories, something to be proud of once again.
Andrew Downie is the author of Doctor Socrates; Footballer, Philosopher, Legend, a biography of the Brazilian midfield great. He lives in São Paulo.