Antonio Conte: League Leaders Chelsea Must Stay Calm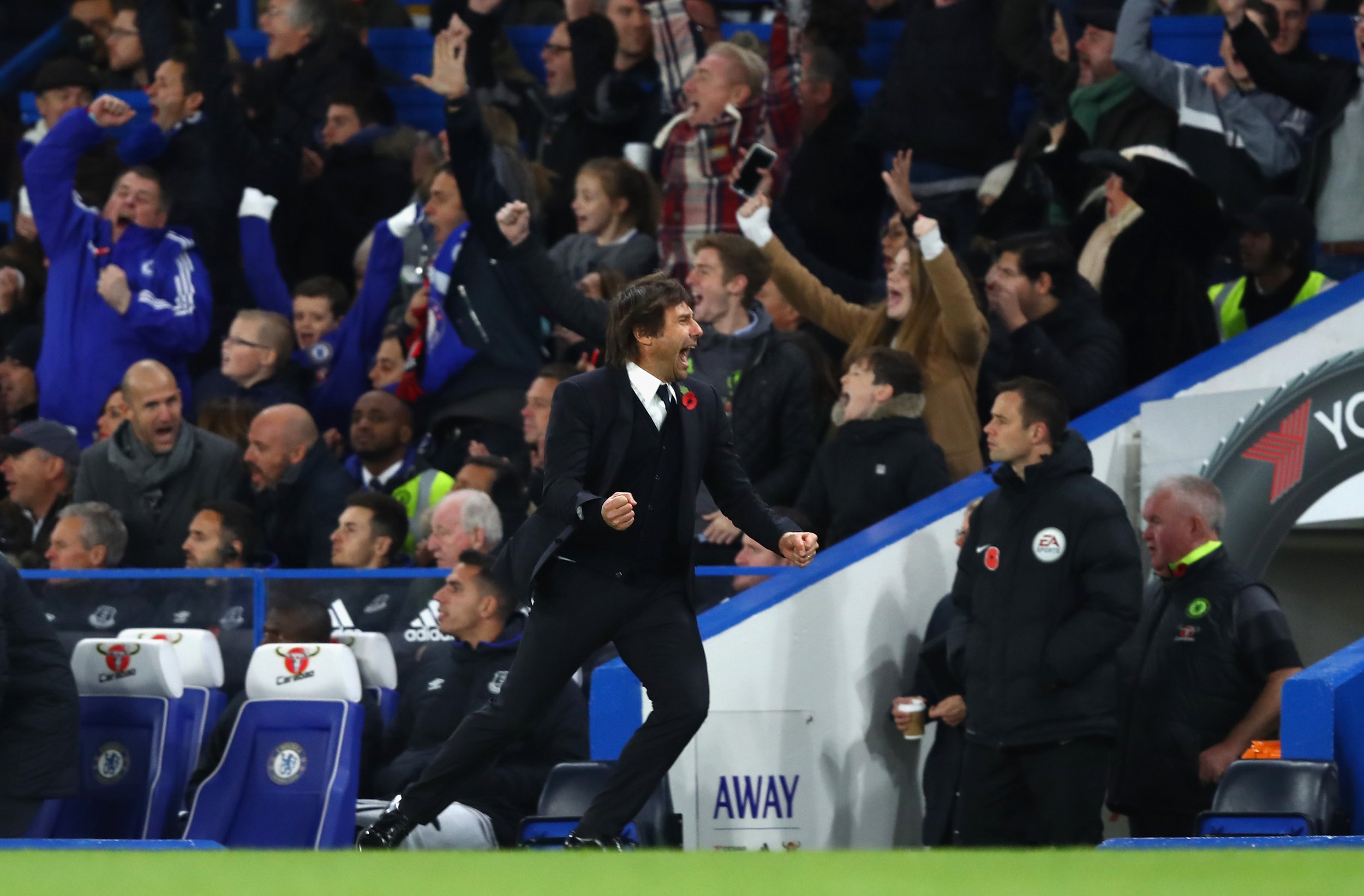 Antonio Conte is refusing to get carried away with Chelsea's title credentials despite seeing his team go top of the Premier League after a 5-0 win over Everton.
Goals from Eden Hazard, Marcos Alonso and Diego Costa saw Chelsea 3-0 ahead at half-time and league leaders after Manchester City dropped points to Middlesbrough.
Hazard added a second and Pedro finished the rout at Stamford Bridge to see Chelsea's record over the past five games stretch to 16 goals without reply.
"It's important now if you look at the table you can see we are top but tomorrow that can change. It's not important," Conte said, as Liverpool and Arsenal are yet to play this weekend.
"It's important to win but when we win this way, playing good football with good intensity with the ball and without the ball, it's great. We must stay calm. Very calm and continue to work to improve."
These words will terrify the rest of the Premier League. City's Pep Guardiola was expected to revolutionise English football, forcing managers to learn from his unique style.
But Conte has also made a significant mark since his arrival from Italy in the summer. The Italian's 3-4-3 formation has solved the problems of Jose Mourinho's Chelsea from last season and tested the tactics of the opposition.
Ronald Koeman, Everton's manager, sent his team out in a mirrored formation, looking to fight fire with fire at Stamford Bridge. But in the 37th minute, already 2-0 down, the Dutchman made a change and reverted back to 4-4-2.
"Everton tried to find a solution in all zones of the pitch," Conte said. "I think that every coach, when you use a system, you use it with different ideas. It's too simple saying you want to play 4-4-2 because it is different ideas. The system can be similar but, for sure, the ideas are different defensively and offensively."
Koeman lauded the approach the man in the opposition dugout takes to tactics, stating that he hadn't witnessed a team play in such a way.
"I never saw a team play like that in this system," he said. "The movement of Pedro, Hazard, Costa is difficult. The manager brought a winning mentality to this team, and if they keep that they will be fighting for the title, for sure."
Antonio Conte: League Leaders Chelsea Must Stay Calm | Sports