Antonio Conte: Light Now Focused On Premier League Leaders Chelsea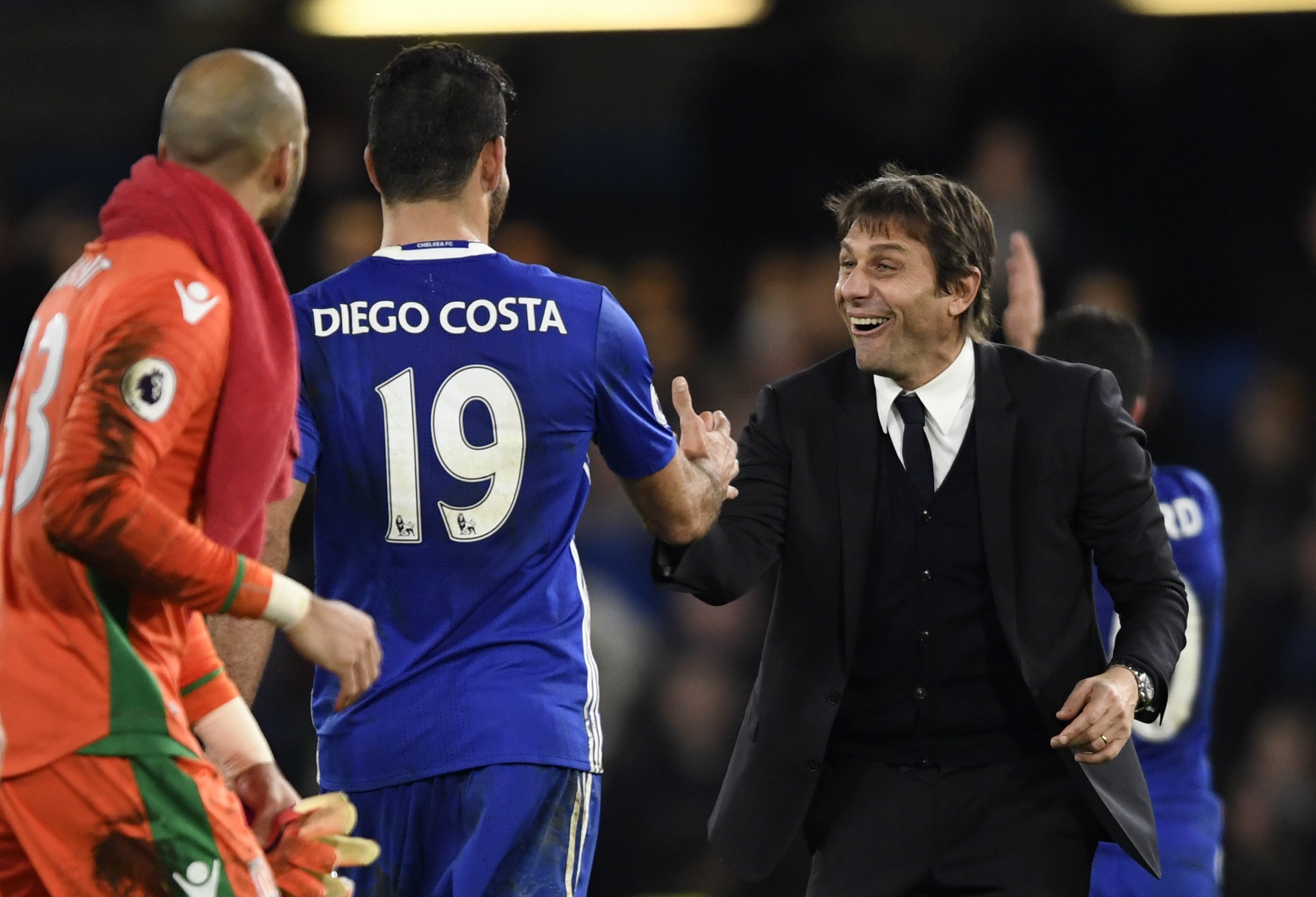 Antonio Conte believes opposition clubs will up their game when facing Premier League leaders Chelsea in the second half of the season, as the Blues sit in the spotlight.
The Italian's side had to take the lead three times in the 4-2 win at Stamford Bridge on New Year's Eve as a resurgent Stoke City failed to be killed off. Victory saw Chelsea equal Arsenal's 13 successive league wins from the 2001-02 season.
RELATED: Chelsea equals Arsenal record with 4-2 victory over Stoke City
Captain Gary Cahill put the hosts ahead but Chelsea needed two goals from Willian and a fourth from Diego Costa in the second half after Bruno Martins Indi and Peter Crouch levelled the score for Stoke.
"I am pleased because my players showed me that they are able to adapt to a different way, a different type of football that we are facing in this league," Conte said.
"For sure they showed great character. To take the lead and concede a second goal—it's not easy. I was a footballer, I know this type of situation. You see the minutes and that you don't have a lot of time.
"They deserve this [victory] but now it's time to continue. In three days we have another game against Tottenham and it's important tonight to celebrate new year, and from tomorrow to start to think about the game against Tottenham."
The Italian will see in the new year with his family, having a "simple dinner" at their home before preparing for the second half of the Premier League season to begin. Conte expects it to be even harder for Chelsea.
"We started this season as underdog and now, after a great first part of the season, the light is on Chelsea," he said. "We must know this and for this reason we must work more.
"Now it is not easy after 13 wins in a row, you face teams that not only want to beat you to take three points but for many reasons. It's more difficult and we must know this, but when you have these types of players you can go to sleep happy."