Antonio Conte: Premier League Title Race Not Over Despite Victory Over Arsenal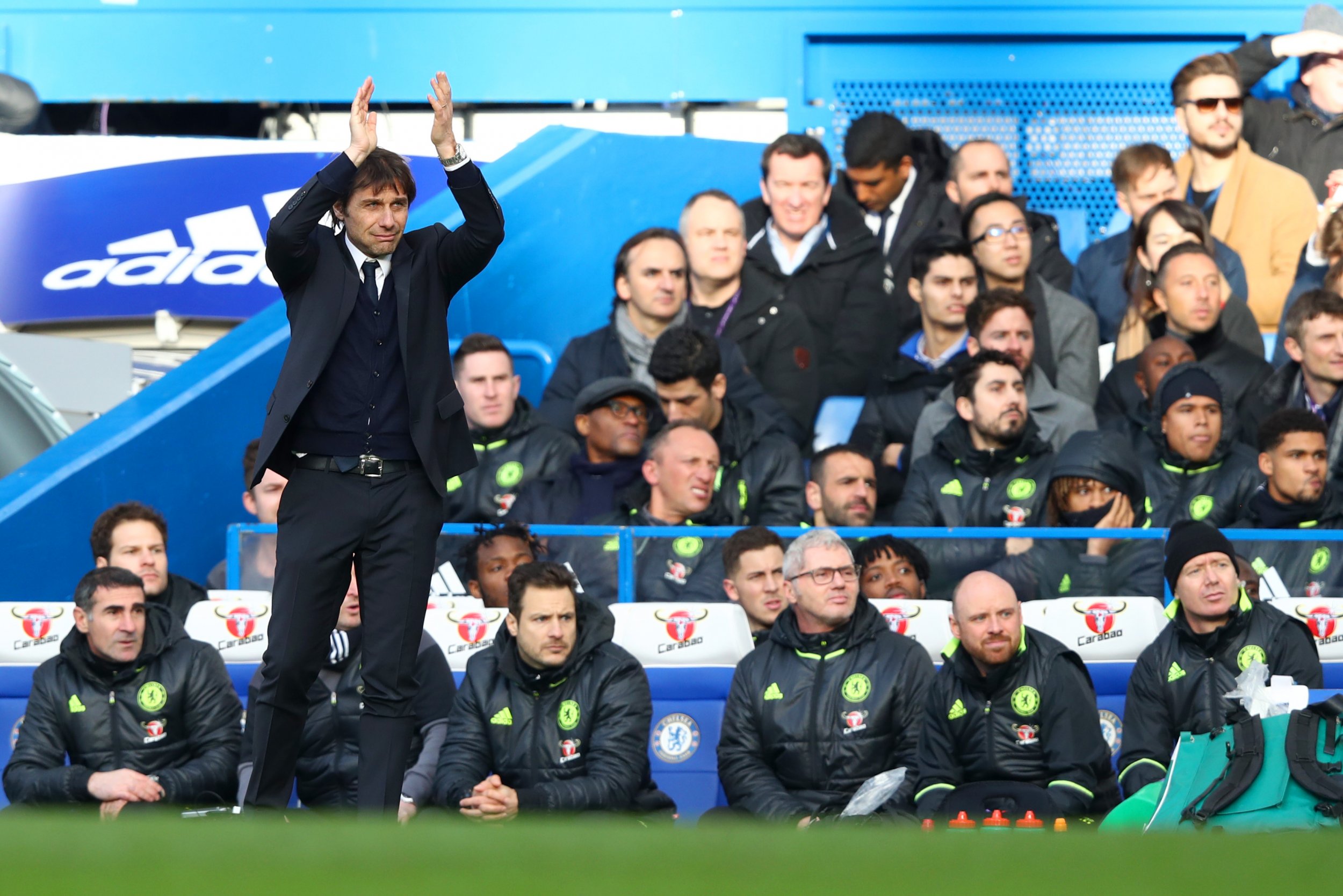 Antonio Conte believes the Premier League title race is still wide open despite Chelsea's 3-1 victory over rival Arsenal, stretching its lead to 12 points.
Conte contemplated the idea of the race being over but refused to allow himself to think in such a way: "No," the Italian said, "because [there are] 14 games still to play before the end of the season. There are 42 points to take.
"For sure, today it was important to win. When you have this type of situation you must exploit but it's not easy because Arsenal also showed us today to be a great team with great players."
Chelsea's London rival had certainly done that in the reverse fixture, after a first-half blitz that saw Conte's side lose 3-0, a second successive defeat after losing to Liverpool at Stamford Bridge.
This week, however, Chelsea should have beaten Jurgen Klopp's Liverpool at Anfield in midweek before taking revenge on Arsenal in west London.
Conte has seen his team transform. "After the two defeats against Liverpool and Arsenal, I remember during the press conference I tell you that we faced two great teams; now, we are not that team.
"I remember also my word. I told you we must show on the pitch to be a great team, not only because you are Chelsea. I think we are showing this. I'm pleased because after that situation the spirit was totally changed, the will to fight together, to be a team; the will to try something in this season."
Arsenal manager Arsene Wenger watched the game from the stands at Stamford Bridge as he served his third of a four-game touchline ban for pushing a fourth official.
"It is very frustrating," he said, "because I cannot do my job like I want to do it, but I have to pay for what I did."