Diego Costa Slams Chelsea Boss Antonio Conte: 'He Has No Charisma'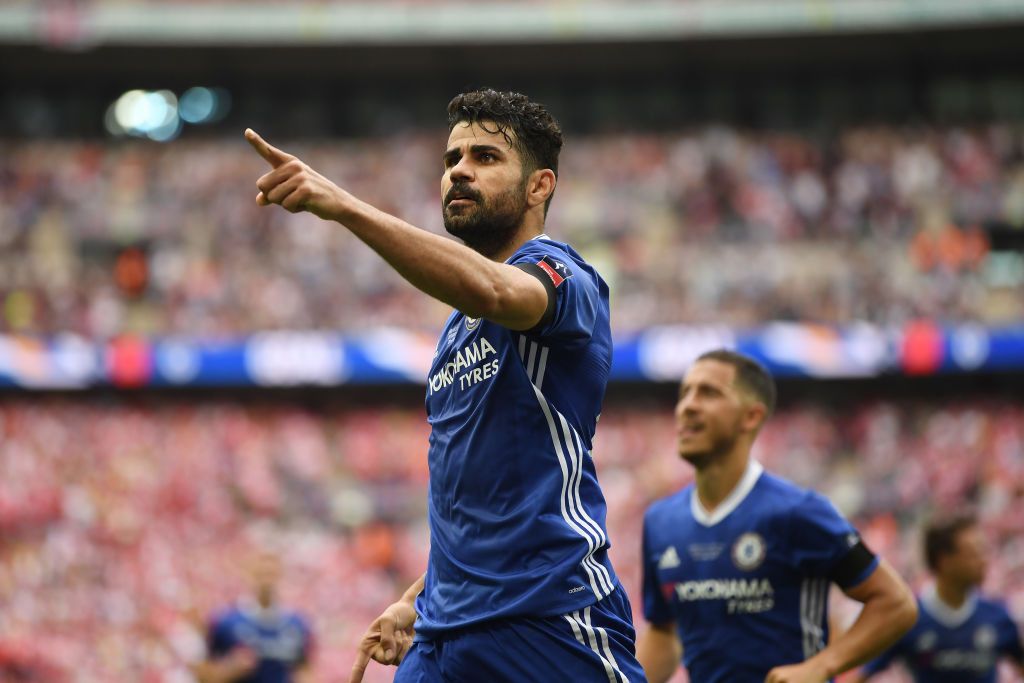 Diego Costa has hit out at Chelsea manager Antonio Conte and accused him of lacking "charisma" as the striker refuses to return to London, according to reports.
Costa, Chelsea's top scorer in the title-winning campaign last season, has been in Brazil throughout the summer after being told he was not needed by Conte.
The Italian coach was involved in an infamous text message exchange with Costa in which he reportedly told him he was not in his plans going forward.
In an interview with the Daily Mail, Costa accused his manager of preventing him from signing a new contract at Stamford Bridge and claiming he is not close with any of his teammates.
"In January, things happened with the coach," Costa told the Daily Mail. "I was on the brink of renewing my contract, and they put the brakes on it. I suspect the manager was behind it. He asked for that to happen.
Related: Chelsea Battles Manchester United For Final Summer Signing
"His ideas are very fixed and clear. I have seen the sort of person he is. He has his own opinion, and that will not change.
"I respect him as a great coach. He has done a good job and I can see that, but as a person, no. He is not a coach who is very close with his players. He is very distant. He doesn't possess charisma."
The 28-year-old said he is still in contact with some of his teammates, such as David Luiz and Cesc Fàbregas, and said he admired his successor at Stamford Bridge.
Chelsea signed Álvaro Morata from Real Madrid in a deal worth around £70 million (about $91 million) earlier this summer, with the Spaniard replacing Costa as Conte's top striker.
He scored on his debut on Saturday but couldn't prevent Chelsea from losing the first game of the season 3-2 to Burnley.
Next Sunday, Chelsea faces Tottenham at Wembley with a weakened squad due to injuries and suspensions, after Cesc Fàbregas and Gary Cahill were sent off.