Eden Hazard Reveals What Spurs Him on at Chelsea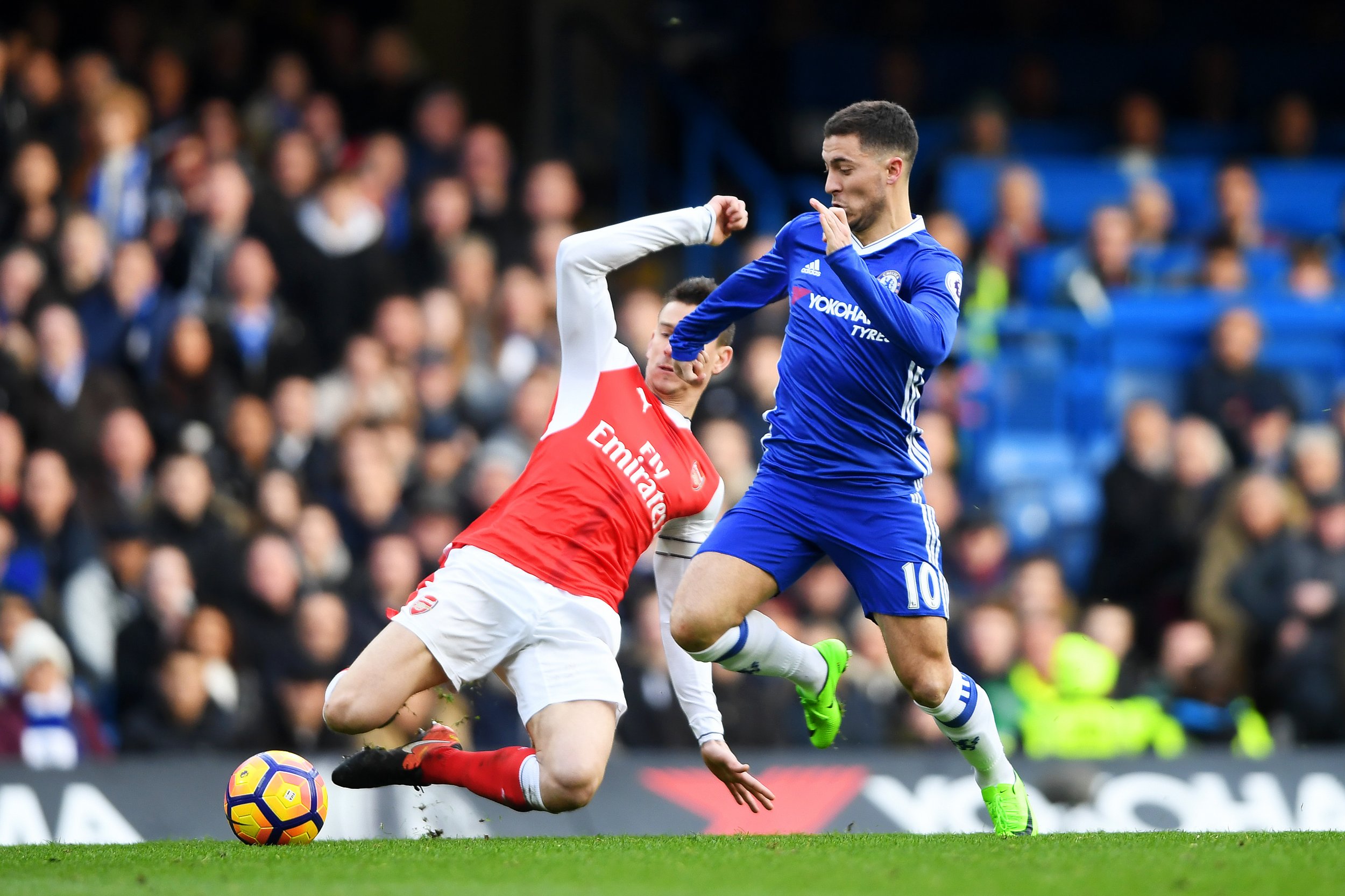 When Arsenal defender Shkodran Mustafi hacked Eden Hazard down as he tore towards goal at Stamford Bridge on Saturday, the German saw it as a worthwhile free-kick to give away. It prevented Chelsea going 2-0 ahead, but Mustafi hadn't realized the spark he'd ignited in the Belgian.
Just eight minutes into the second half, Hazard picked up the ball on the halfway line and went on a mesmerizing run, holding off four defenders and finishing past Petr Cech to help Chelsea to victory. The 3-1 win saw Chelsea go nine points clear at the top of the Premier League, and after the game Hazard explained his reaction to being fouled.
"When I get a lot of kicks I feel really in the game," Hazard told reporters, including The Times, on Sunday. "When people don't touch me that means I'm not doing well, I'm not good. Look, I'm not saying I like to be kicked, but it's good for me to be in the game."
The 26-year-old is part of Antonio Conte's Chelsea side running away with the Premier League, after they held off title rival Arsenal on Saturday.
Hazard was part of the last Chelsea team to win the title, under José Mourinho, in 2015. His performances for the London club that season earned him the PFA Player of the Year trophy, but Hazard believes he is performing at a higher level this season.
"Maybe I am a better player, yes," he said. "With more maturity, with experience, you improve. I think I am a better player, more complete than I was...and I think we're in better form as a team. Not just me. Two years ago I was on fire, you know, but maybe I can score more goals this season."
Hazard is due to be part of the Chelsea team that travels to Burnley on Sunday, as it looks to retain its nine-point lead at the top of the table.