Chelsea vs Liverpool: Preview To Premier League Weekend Opener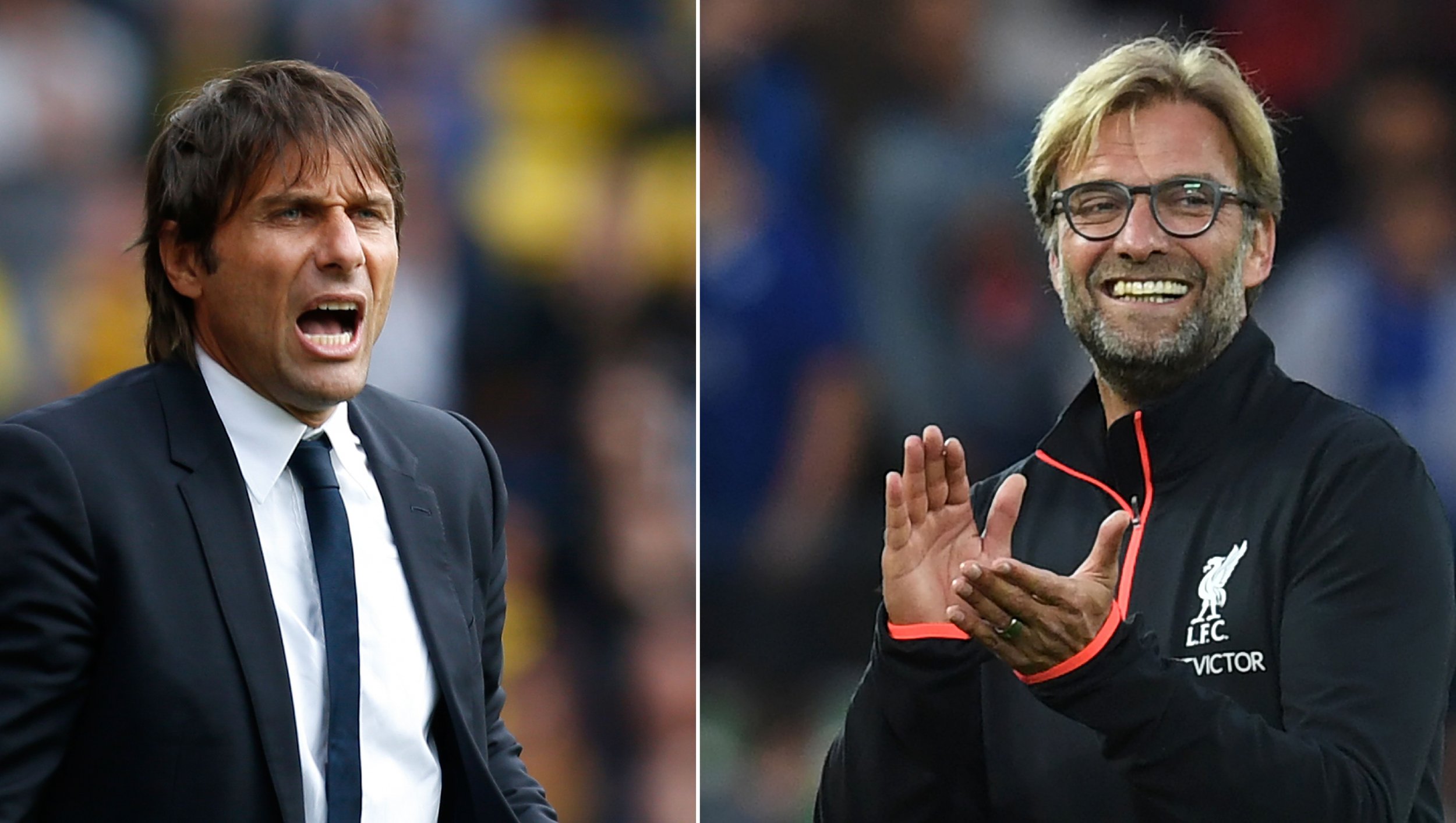 The last time Jurgen Klopp stepped out of Stamford Bridge that beaming smile was on full show. Just three weeks after being appointed Liverpool manager in October last year, signs of his influence were in evidence as the visitors came from behind to give Klopp his first win as manager.
Some 11 months have passed since then, and Klopp is not the new man in the fixture anymore. Instead of Jose Mourinho, Klopp will stand alongside Antonio Conte at pitchside Friday night as Liverpool face Chelsea at home. Conte, the charismatic Italian, is already providing competition to Klopp as the most energetically animated manager in the Premier League.
This, it appears, has reflected in the way the two teams play. Both managers were active in the summer transfer window to help deliver the style of football they desire. Sadio Mane and Georginio Wijnaldum were brought in at Liverpool, while N'Golo Kante and David Luiz were the standout signings at Stamford Bridge.
Here, Newsweek asks the questions that loom ahead of the biggest game of the Premier League weekend:
How will David Luiz fare in his second debut?
Luiz, the likeable Brazilian, will make his second debut for Chelsea Friday after completing his return from Paris Saint-Germain on transfer deadline day.
An ankle injury to captain John Terry has forced Conte's hand and will see the 29-year-old start at the heart of Chelsea's defense, likely to be alongside Gary Cahill.
Luiz's first spell at Chelsea was marred by his unreliability. Gary Neville's description of the defender as playing like he was controlled by "a 10 year old on a PlayStation" stuck. But he is back to prove a point.
What better stage could there be to prove himself than at home against Liverpool and the fluid movement of Klopp's forward line. After two years in France's Ligue 1, Luiz will be thrown into a frantic cauldron against the Merseysiders.
But Conte believes there is an evolution for Luiz. "At 29, he is at a fantastic age to become one of the best defenders in the world," the Italian said.
Which Liverpool will turn up?
Liverpool has had storming victories in the first four games of the Premier League season. A 4-3 comeback against Arsenal at the Emirates was followed by a rampaging of champions Leicester Saturday. But all this is, of course, tempered by a 2-0 defeat to promoted Burnley.
Klopp's men are increasingly getting a reputation for inconsistency, producing elite performances against the top teams but failing to deliver when it comes to lower level opposition.
This was a frequent theme of last season. Resounding victories over Manchester City, Everton, Chelsea and Manchester United were frustrated by defeats to Swansea City, Watford and Newcastle United.
Klopp guided the Reds to a Europa League final and League Cup final in his first season at the club. But, as he will know, to make Liverpool a contender in the Premier League, Klopp will need to eradicate the unnecessary losses.
Can Conte keep up the pressure on Pep Guardiola's Manchester City?
The Premier League is already taking shape. Guardiola's impact on the city of Manchester and English football has been profound, despite being just weeks into his leadership.
Seven fixtures in and the former Barcelona boss has a 100 percent record in three competitions. This has included 21 goals for and just four against. Sergio Aguero, the club's star striker, has hit phenomenal form as well, netting nine in his first five games. Guardiola, ominously for his opponents, is still demanding more.
Conte's Chelsea is among the clubs not allowing Guardiola to run away with the Premier League. A slip up against Swansea City on Sunday, a 2-2 draw at the Liberty Stadium, is the only dropped points for the west London club, leaving it two short of City.
Diego Costa, the feisty forward at Chelsea, has helped the club to victories at home to West Ham and away to Watford on the opening two weekends of the seasons. Conte will need his star striker to remain in fine form—and on the field—against Liverpool if he is to keep up the pressure.