Mauricio Pochettino: I Cannot Blame Wembley For Woe, We're Better Than Last Year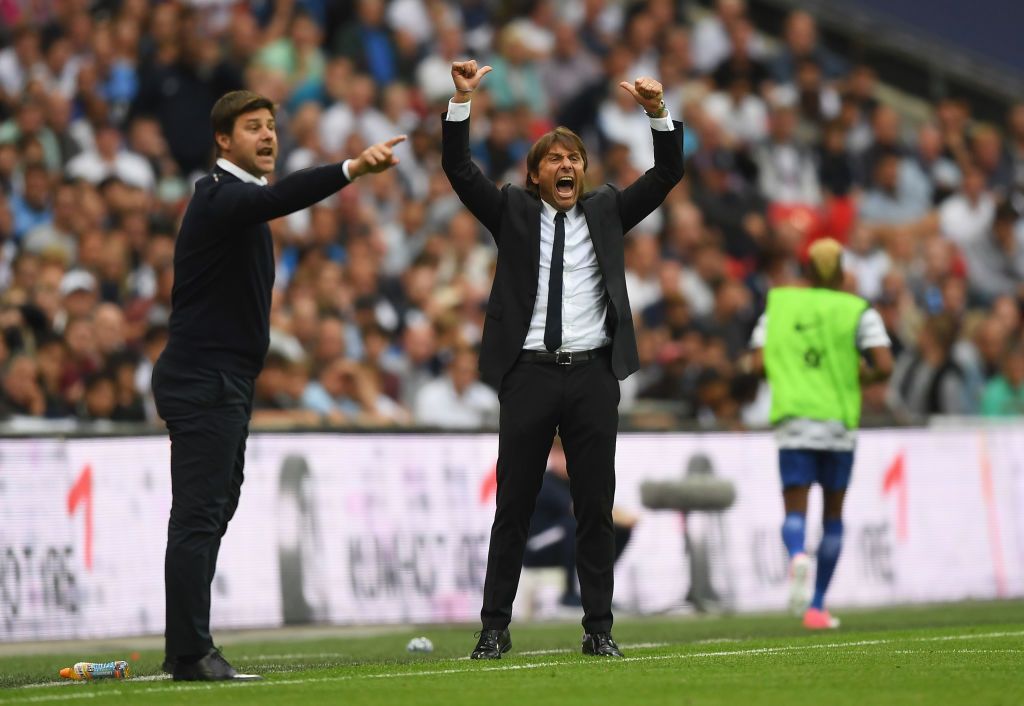 Mauricio Pochettino believes Tottenham is actually stronger than it was last season and insists Wembley Stadium did not play a factor in his team's 2-1 defeat to Chelsea on Sunday.
Marcos Alonso scored twice, either side of a Michy Batshuayi own goal, that saw Tottenham's jinx at Wembley continue, losing the eighth time in 11 games under the arch. Those on social media mocking Spurs' record pointed out that British boxing heavyweight champion Anthony Joshua had won more times at Wembley than Tottenham.
But Pochettino insisted that it was not an issue and that he knew why Chelsea won and his team didn't. "I understand we need to talk [about it], but today the 'Wembley effect' is not the reason we lost the game," Pochettino said. "The team played very well. It's not fair to blame Wembley, because Wembley for me is one of the best places, if not the best, to play football."
Tottenham dominated for much of the game, having more than two-thirds of possession and hitting 18 shots to Chelsea's two. Antonio Conte's tactics, Pochettino suggested, worked to perfection.
"It was very clear the idea of Chelsea to contain us and play counter attack, with Willian and [Alvaro] Morata up front," the Argentine said. "I am only disappointed, I am not frustrated or upset.
"I am happy to lose in that way, keep working and prepare the team for next week here against Burnley."
Chelsea's two shots on target delivered two goals, with Conte's makeshift team delivering a performance from "fighters," without Eden Hazard, Cesc Fàbregas, Gary Cahill and other notable absentees.
"I must be pleased," Pochettino said. "I want to thank my players, because they showed me great desire, great spirit, great will, great art, great will to fight. I saw today fighters."