Chelsea: How Would Antonio Conte's £105 Million Trio of Deadline Day Signings Fit In?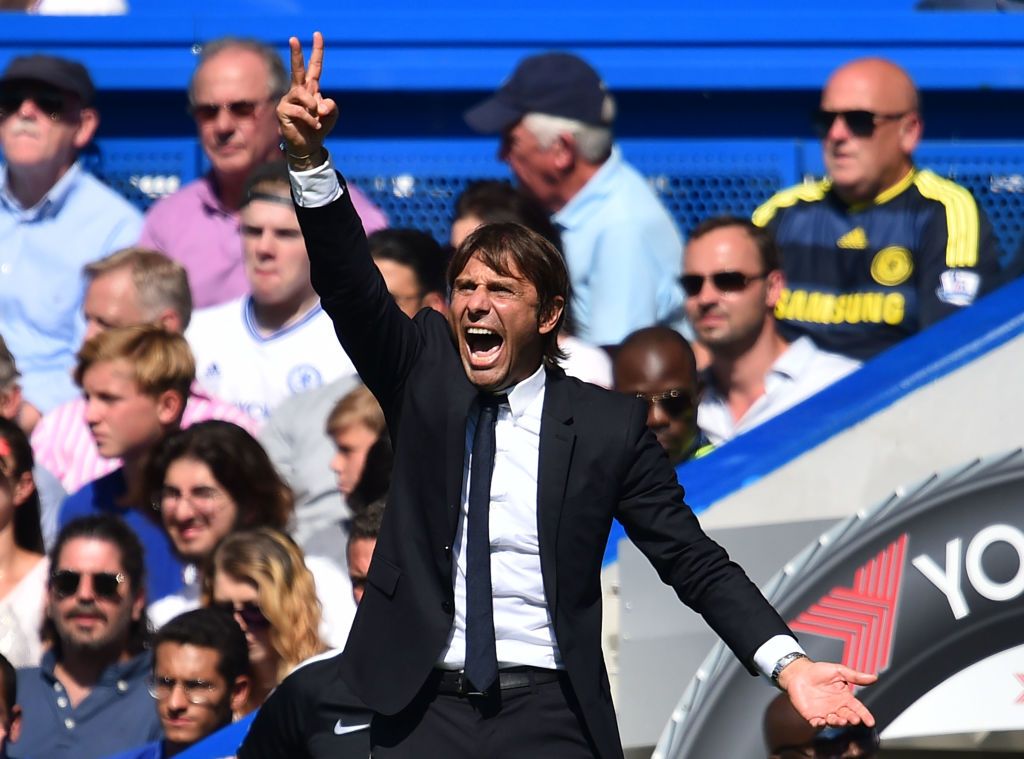 It is a photograph that has been doing the rounds in recent weeks, mocked for its false promise. Arsene Wenger, in 2012, stands father-like over the future of his Arsenal team that had British blood flowing through it.
From left to right, Carl Jenkinson, Aaron Ramsey, Jack Wilshere, Kieran Gibbs and Alex Oxlade-Chamberlain smile as they pen long-term contracts at Arsenal. Five years on, only Ramsey remains a key figure in the first-team, with Gibbs and Oxlade-Chamberlain both set to leave this week for West Brom and Chelsea, respectively.
There is a possibility, come Friday, that it may be Antonio Conte who assumes the role of Wenger, standing over his new British core. Oxlade-Chamberlain is just one of three English players the Chelsea manager reportedly wants before the August 31 transfer deadline; Everton's Ross Barkley and Leicester's Danny Drinkwater are also targets for the west London club, according to The Times.
But with Conte and Chelsea already spending £150 million (about $194 million) this summer, where would the new arrivals fit into the Premier League champion's new-look team? Newsweek takes a look:
Alex Oxlade-Chamberlain
The 24-year-old Arsenal man is on his way to Stamford Bridge in a deal worth around £40 million (about $52 million), according to the BBC. Chamberlain is capable of playing in an attacking midfield position as well as on the wings, giving Conte options for Chelsea's packed schedule. But Chamberlain, known as "the Ox" at the Emirates Stadium, has been an attractive addition to Conte due to his versatility. Potentially, the midfielder could fill the role of right wing-back at Chelsea, sharing the role with Victor Moses, who Conte successfully remodeled last season after three disastrous years at Stamford Bridge.
Related: Chelsea to Confirm Double Signing, Manchester United Eyes Stunning Late Deal
Ross Barkley
Since making his debut for Everton five years ago, Ross Barkley has been full of promise. Tall, strong, athletic, fast, smart, with a lethal shot, the 23-year-old possesses all the assets a top Premier League player requires. But, three managers later at Goodison Park, Barkley has failed to progress, to take that next step in his career. Now, it seems, he wants to do that elsewhere. Conte may see him as the creative link in his midfield, able to play box-to-box unlike Cesc Fabregas. With N'Golo Kante and Tiemoue Bakayoko alongside him, Barkley could make up one of the most imposing midfield trios in the Premier League. But Conte will demand discipline. Barkley frustrated Ronald Koeman throughout last season, yet it seems the Italian manager believes he can get the best out of him.
Danny Drinkwater
When Chelsea sold Nemanja Matic to Manchester United for £40 million, it came as a surprise to many that Danny Drinkwater was identified as his replacement. The Leicester City man won the title alongside Kante in 2016 but, like the rest of the Foxes, failed to live up to the performance last season. But with Chelsea competing on four fronts this season, returning to the Champions League, Conte is in need of back-up in midfield. At the moment, he has three central midfielders in Kante, Fabregas and Bakayoko but needs reinforcements, and Conte sees Drinkwater's industrious efforts as fitting with his own work ethos.