Chelsea: How Will Antonio Conte's New-Look Team Line Up Next Season?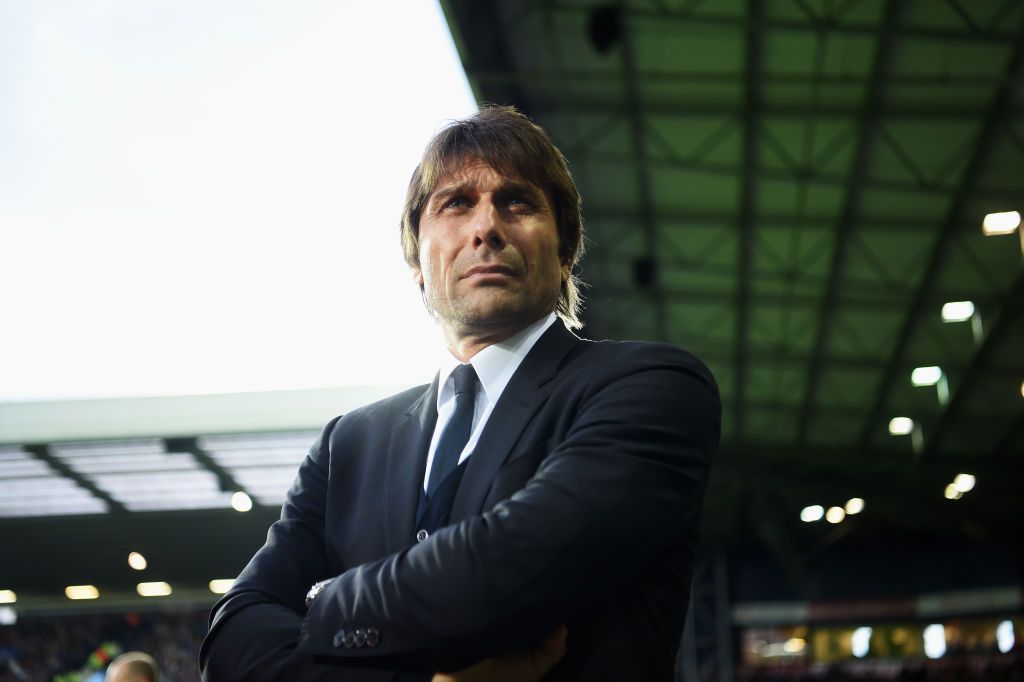 Antonio Conte is looking to revamp his Chelsea team this summer as it looks to defend its Premier League crown next season.
The Italian coach, who won the title in his first season at Stamford Bridge, needs to add more depth to his squad as he prepares to compete in the Champions League next season.
In March, Conte reportedly told the club that he would only sign a contract extension if he was given greater control over the club's transfer activity. He had been disappointed to see Chelsea sell the experienced Oscar, Branislav Ivanovic and John Obi Mikel in January, according to The Times, and sought greater influence.
Chelsea is yet to make a signing this summer but is heavily linked to players in each department on the field. Here, Newsweek guides you through how Conte's team could look by the end of the transfer window:
Goalkeeper
Thibaut Courtois—The threat of the Belgian leaving Stamford Bridge this summer is still present, with Real Madrid still keen on signing a new goalkeeper and being a long-term fan of Courtois. The 25-year-old isn't believed to be looking for a move away from Chelsea, but contract negotiations have reportedly been put on hold as he seeks a wage hike.
Back-Three
Cesar Azpilicueta—The trusty right-back-turned-center back is a favorite in Conte's team. He was the only player in the Chelsea team to feature in every Premier League game last season, and that doesn't look set to change.
David Luiz—A last-minute transfer deadline day signing for Chelsea last summer, Luiz's £34 million return to Stamford Bridge from Paris Saint-Germain was widely mocked. But the Brazilian was a pivotal part in making Chelsea the third strongest defense in the league and Conte won't be looking to replace him.
Andreas Christensen—Gary Cahill replaced John Terry as captain at Chelsea last season but now his position in the first-team could be in danger. Christensen, the 21-year-old Dane, spent the last two seasons on loan at Borussia Monchengladbach in the Bundesliga. He was a regular in the first-team and Chelsea is planning to bring him back eventually to bed him into the first team. That time could be now.
Related: Nemanja Matic's £40 Million Manchester United Move Edges Closer
Wing Backs
Victor Moses—The Nigerian was the biggest revelation of Conte's first season at Stamford Bridge last year. Moses, the Nigerian winger, spent three seasons out on loan before Conte saw the potential to play him as a wing-back in a new 3-4-3 system at Chelsea. The Italian may bring in a deputy for Moses but he won't be clearing the way for anybody.
Alex Sandro—Chelsea could be about to pay a record sum for a defender, as reports suggest the club will bring Sandro to Stamford Bridge from Juventus for £60 million. Sandro, 26, could become Chelsea's first signing of the summer and is expected to take the place of Marcos Alonso, despite the Spaniard having a brilliant first season in London.
Central Midfield
N'Golo Kante—Back to back Premier League titles, with Leicester then Chelsea, and named the PFA Player of the Year in May, Kante is not going anywhere this summer. He is at the heart of Conte's team and represents everything the Italian wants from a player: industrious, energetic but creative.
Tiemoue Bakayoko—The Monaco midfielder is reportedly heading to London on Tuesday to complete a £36.7 million move to Stamford Bridge. Bakayoko, the 22-year-old Frenchman, was at the heart of Monaco's Ligue 1 triumph and Champions League surge last season, reaching the semifinal stage. His arrival looks likely to see Nemanja Matic join Manchester United for £40 million.
Attack
Eden Hazard—So long as Chelsea can keep him from Real Madrid, Hazard will once again light up the Premier League for Conte. The 2016 PFA Player of the Year is believed to be a target for the European champion Real, and could warrant a world-record fee.
Pedro—The battle between the Spanish winger and Brazilian Willian is tight, but under Conte, Pedro seems to be the preferred forward. After a slow start to life at Stamford Bridge in 2015, the 29-year-old was a pivotal member of Conte's team, scoring eight goals in 11 games from Boxing Day through February.
Romelu Lukaku—Chelsea looks to have beaten Manchester United to the signing of the Belgian striker, after reports that Lukaku had told his agent, Mino Raiola, to wrap up a deal to see him return to Stamford Bridge. He was second the second top scorer in the Premier League last season, behind Harry Kane, with 25 goals and six assists.