Watch Chris Christie Make Catch at Mets Games, Get Booed By Citi Field Faithful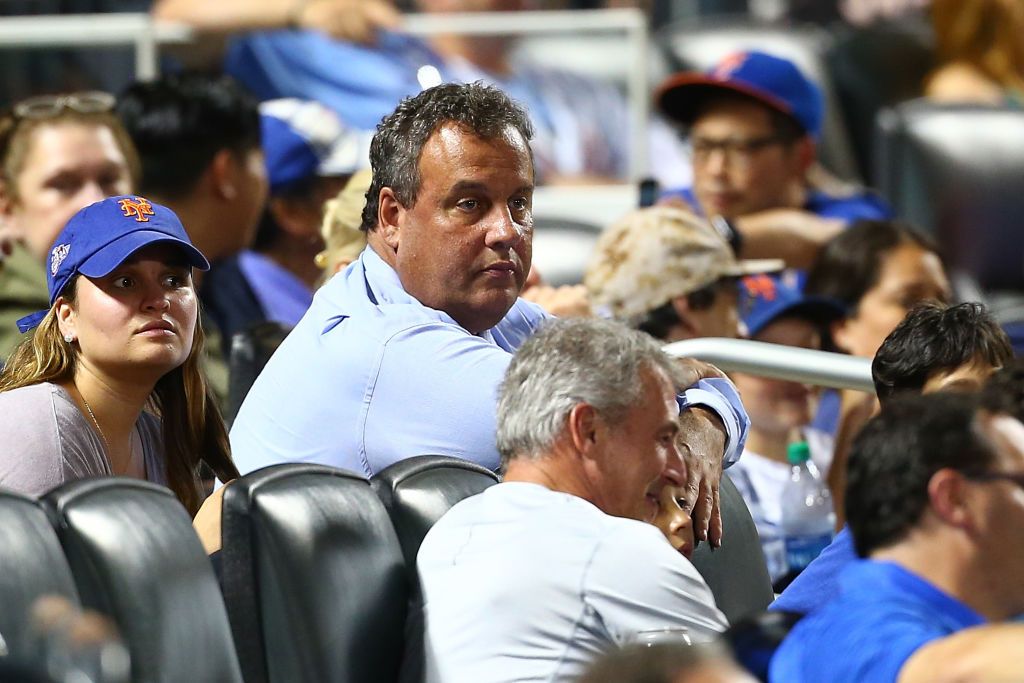 New Jersey governor Chris Christie traded his sun lounger for a seat in Citi Field stadium on Tuesday night, but that too didn't end well.
In the third innings of the Mets game against the Cardinals, Christie, 54, was caught on camera in the third row as he snagged a foul ball with one hand. The Republican was pleased, rising to his feet to high-five a fellow fan and then he appears to hand the ball to a young fan a few rows behind him.
But the embattled politician, whose approval ratings have fallen further due to the incident that has been dubbed Beachgate, was booed by fans in Citi Field. Take a look:
The trip to the ballpark came more than two weeks after Christie was photographed sunbathing on Island Beach State Park, a location that was closed to the public due to a state government shutdown. Christie was subsequently lambasted.
During the Mets game, Fox Sports announcer Dan McLaughlin commented on Christie's presence, saying: "Nice to see him get from the beach to the ballpark."
Christie did his first interview since the incident on Monday, speaking to MSNBC host Nicolle Wallace, when he defended the decision to close the beach.
Asked why he wasn't concerned about the way he is viewed, Christie said: "I do care how I'm perceived, but I'm not gonna sacrifice my family for public perception. I had to make a choice between political optics and my family. When I have to make a choice between the two, I have never made anything clearer to the people of New Jersey—I'm picking my family."
On his visit to Citi Field, Christie learnt he could catch a ball, but perhaps he'll be waiting a little longer to be able to catch a break.