Spike Lee Backs Rally for Colin Kaepernick That Misspells Player's Name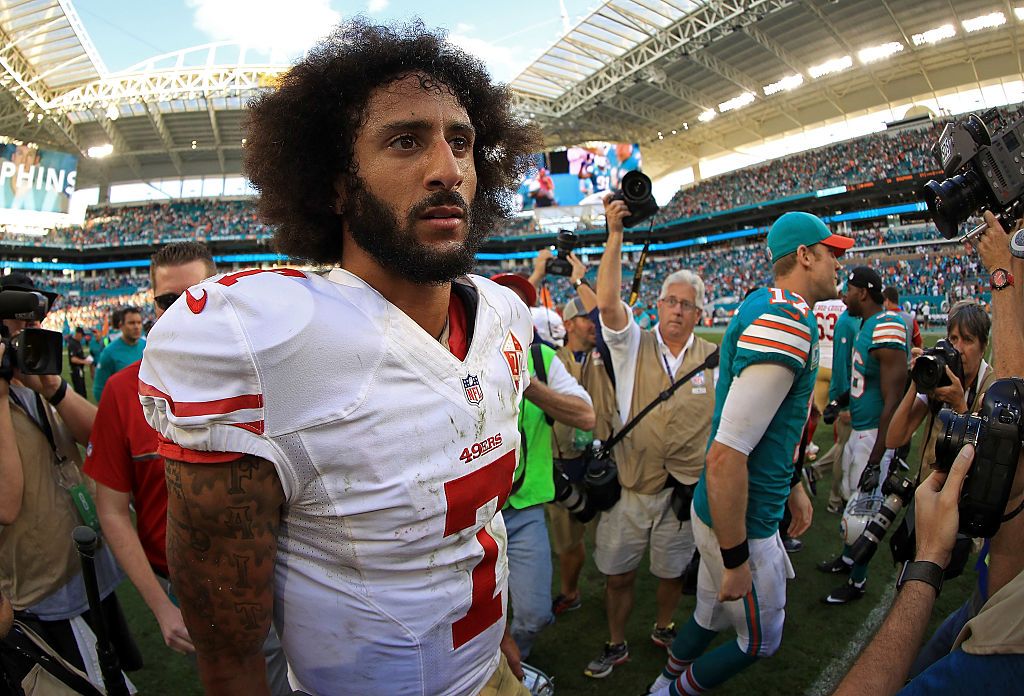 Film director Spike Lee has backed plans to rally outside NFL headquarters in New York this month in support of Colin Kaepernick—but organizers don't appear to know how to spell the quarterback's name.
Lee uploaded an image to his 774,000 Twitter followers of a poster that outlines the plans for the rally at 5 p.m on August 24 outside the NFL offices on Park Avenue.
The poster calls the supporting group "United We Stand" and says it will be rallying "for Colin Kapernick"—missing the first "e" in the free agent's surname.
The 29-year-old was with the San Francisco 49ers last season, throwing 16 touchdowns and four interceptions in the 12 games he played.
Lee posted a subsequent tweet that said while he was not behind the plans for the rally, he did support it. "I did not organize and set up this protest," he wrote. "However I still support my brother and his stance on the injustices in the USA."
Kaepernick's absence from any roster ahead of the new NFL season has drawn many to the belief that the quarterback is being blackballed for his political views.
Related: Michael Vick says Colin Kaepernick should cut his hair
During the 2016 preseason with the 49ers, Kaepernick opted to start kneeling down during the U.S. National Anthem as a protest against the oppression of black people and people of color.
Kaepernick also decided not to vote in last year's presidential election between Hillary Clinton and victor Donald Trump. To him, it didn't matter who won because "it's another face that's going to be the face of that system of oppression and to me, it really didn't matter who went in there, the system still remains intact that oppresses people of color."