Cristiano Ronaldo: Real Madrid President Speaks Out on Star's Future After Links to Manchester United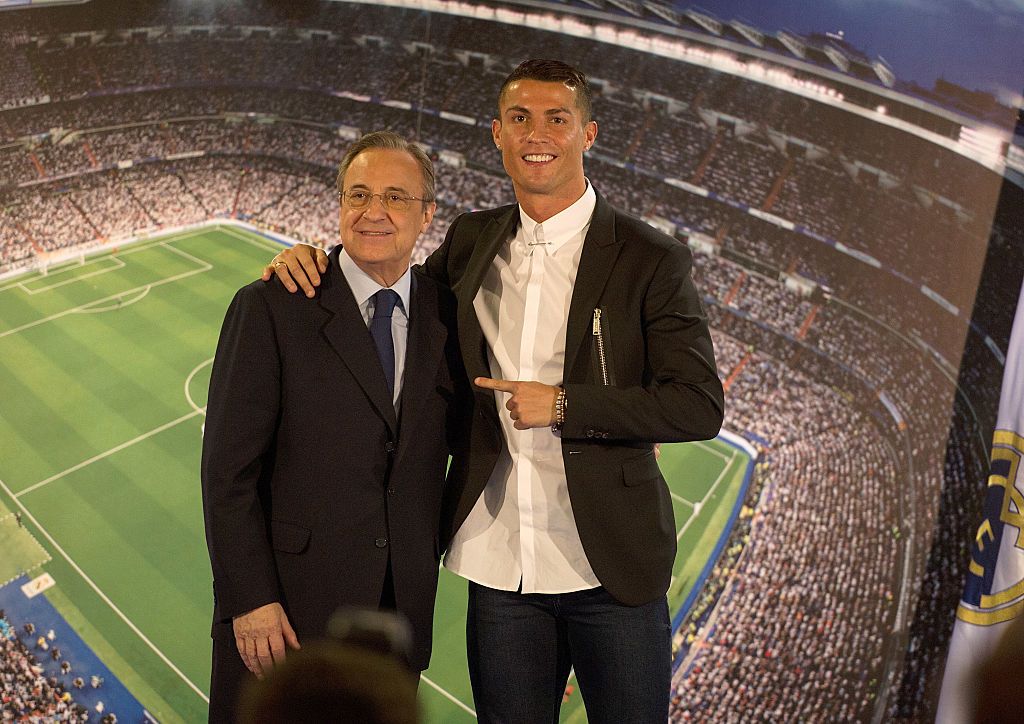 Cristiano Ronaldo will not be leaving Real Madrid to join Manchester United or any other club, according to club president Florentino Perez.
Ronaldo, the four-time Ballon d'Or winner, reportedly wanted a transfer away from Real and out of the country after being accused by Spanish prosecutors last week of defrauding tax authorities of €14.8 million (about £12.9m/$16.5m).
But Perez, the newly reelected president at the Bernabeu, said he had not spoken to Ronaldo since the Champions League final in Cardiff, Wales, last month, but insisted the Portuguese forward would not be leaving the club.
"Nobody at Real Madrid is contemplating that Cristiano will go," Perez told Spanish radio station Onda Cero, as quoted in The Times.
"He is a Real Madrid player and will remain so. I haven't spoken to him. I have only heard what a newspaper has said. It is very strange. Life brings you unexpected situations, but you have to face them and find a solution. Cristiano is a good guy. I have a good relationship and a good friendship with Cristiano and I want to talk to him. When the Confederations Cup finishes [on July 2], we will deal with the issue."
Jose Mourinho coached Ronaldo at Real Madrid from 2010 through 2013, and reports suggested the two could be reunited at Manchester United this summer in what has been described as a "£183 million mega deal."
Related: Manchester United 'Plots £183 Million Mega Deal' to Sign Cristiano Ronaldo
Ronaldo has also been linked with a move to the wealthy French Ligue 1 club Paris Saint Germain, but Perez insisted that there had been no approaches from clubs.
"I have never told Cristiano to bring me an offer," he added. "We are delighted with him as a person and as a player. If Cristiano wants to leave Madrid, it will not be for money. We have not received any offer for Cristiano, nor for [Álvaro] Morata [the striker wanted by United] or James [Rodríguez]. PSG's owner [Nasser Al-Khelaifi] is a friend of mine. He hasn't called me and I haven't spoken to anyone."
"I will always defend Cristiano as a footballer and as a person. He is a very good person. It has affected me how the news of Cristiano was treated in the media.
"The presumption of innocence was not respected. I am sure that Cristiano fulfils his fiscal duties. It must be a confusion that will be clarified. I am sure he would not want us to pay his fine if there was one. He is not like that."