Does Donald Trump Like Fighting? The President Won't Be Attending McGregor vs Mayweather, But He Wants To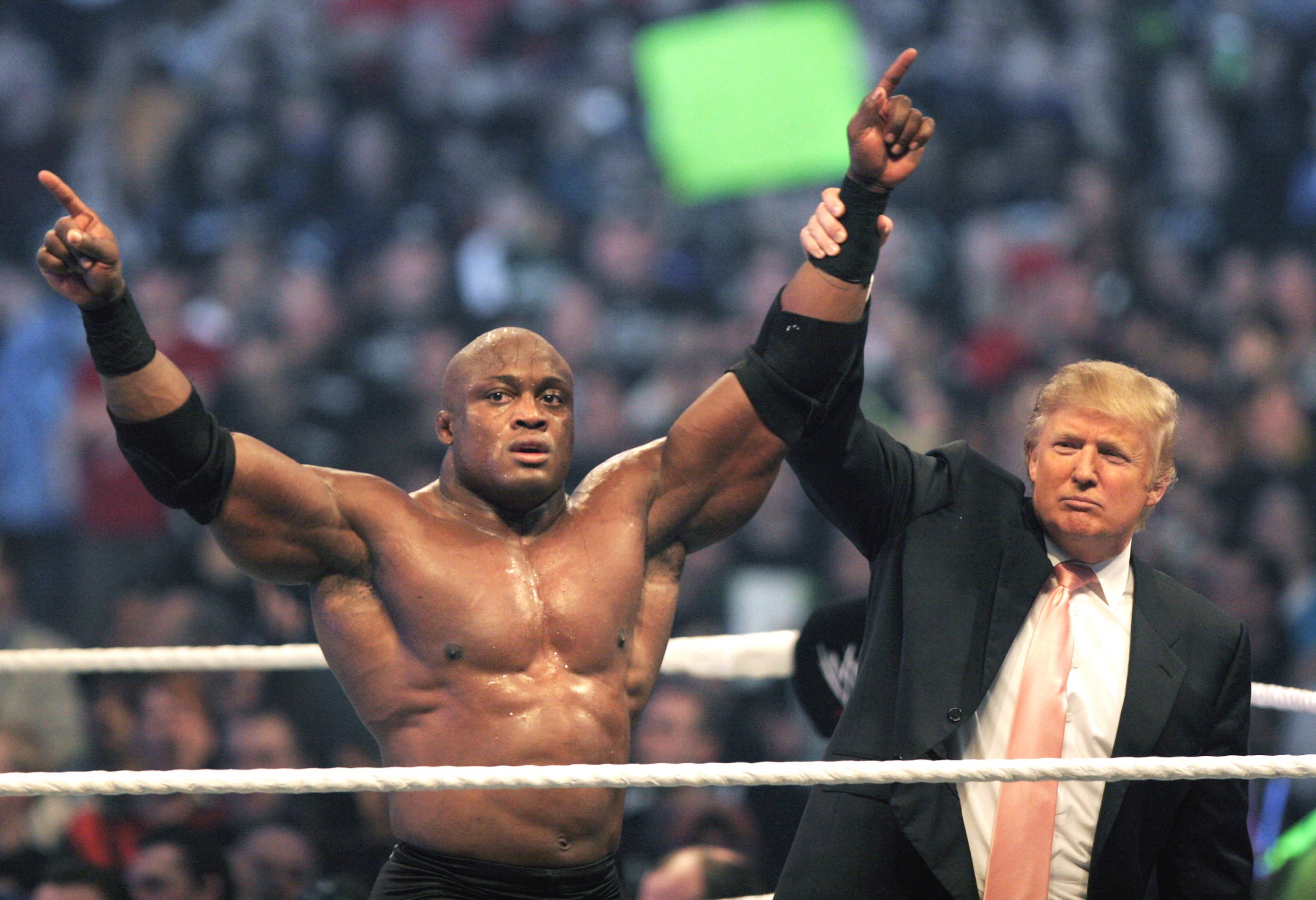 Donald Trump showed throughout the 2016 U.S. presidential election that he will not shirk a political fight, but he's also been known to be a fan of a good combat sports scrap.
In 2007, Trump infamously starred at Wrestlemania 23 at Ford Field in Detroit, Michigan, where he shaved the hair of WWE chairman Vince McMahon.
Trump was represented in the ring by then-ECW champion Bobby Lashley, who beat McMahon's fighter Umaga, allowing Trump to keep his famous locks.
But wrestling doesn't appear to be the only sport Trump is fond of. UFC champion Conor McGregor is due to climb into the boxing ring to face the undefeated Floyd Mayweather in Las Vegas on August 26, and Trump will be watching.
According to UFC President Dana White, Trump will tune in when the two fighters clash but would rather be ringside.
"[Trump] is 100 percent interested in attending the event," White said, as quoted by The Independent. "But they called me yesterday and I don't think they're going to come, but he'll be watching.
Related: Greg Norman Writes For Newsweek on Why Trump Will Succeed as President
"He feels like he'll ruin events, he'll ruin the event if he shows up. Secret Service is going to have to go through the place, shut down streets and create crazy traffic."
Earlier this month, Trump sparked controversy by tweeting a video of him "attacking" McMahon in his 2007 appearance on the WWE, with a CNN logo as McMahon's head.
Ana Navarro, a Republican critic of Trump, spoke on the incident on ABC's morning show as a panellist, saying it was "an incitement to violence. He is going to get somebody killed in the media."
But Thomas Bossert, the Homeland Security Adviser, insisted in the same show that nobody would "perceive that as a threat."
Does Donald Trump Like Fighting? The President Won't Be Attending McGregor vs Mayweather, But He Wants To | Sports