Donald Trump's New York Golf Club Seeks to Avoid Tax Bogeyman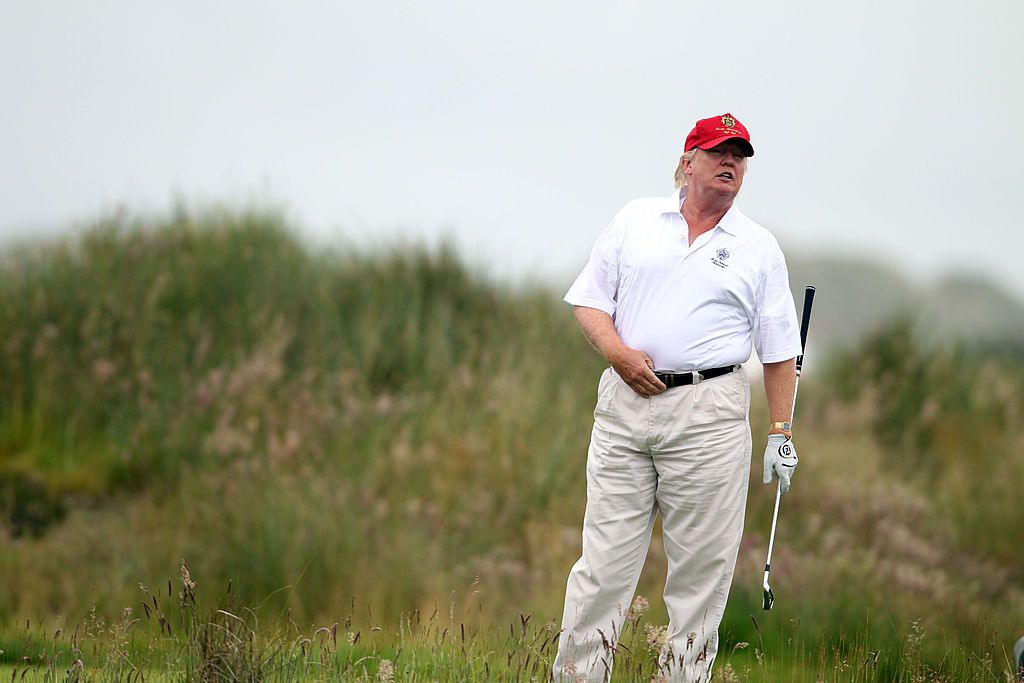 President Donald Trump's Organization wants to see its tax bill for a New York golf club cut in half. The company, which is now being run by his sons Donald and Eric, is seeking a property tax break of $250,000 for Trump National Golf Club in Westchester, New York, town officials have said, ABC News reported Wednesday.
The Trump Organization has long sought lower corporate tax bills, and its latest attempt has not been received well by local residents. "It is very difficult when you see someone who has all these assets at his disposal who would rather pay lawyers to avoid his civic duty of paying taxes," Gloria Fried, a Democrat who collects taxes for Briarcliff Manor, where the course is based, told the news channel.
The Trump Organization values the course, which covers 143 acres of Westchester County, at $7.5 million, according to the report, but the town says it should be closer to $15.1 million. Trump bought the land in 2009 for $8 million and built the 18-hole golf course, along with a housing development.
The Trump Organization has regurlarly challenged property valuations in the past to gain tax reductions. Tax assessors rated Trump National at $15 million in 2016, while Trump's lawyer's claimed it was worth just $1.35 million. Neither Trump's lawyer nor his spokesperson responded to ABC's request for comment.
The president is a big golf fan and has golf courses around the world, from Los Angeles to Scotland and Dubai. He has been photographed playing with world No.2 Rory McIlroy.
In April, The Independent reported that Trump had played golf 16 times since becoming president, despite promising "not to play much golf." Trump criticized his predecessor President Barack Obama on Twitter for how often he played the sport.