Trump is a 'Soulless Coward,' Says Popovich in Scathing Attack on the President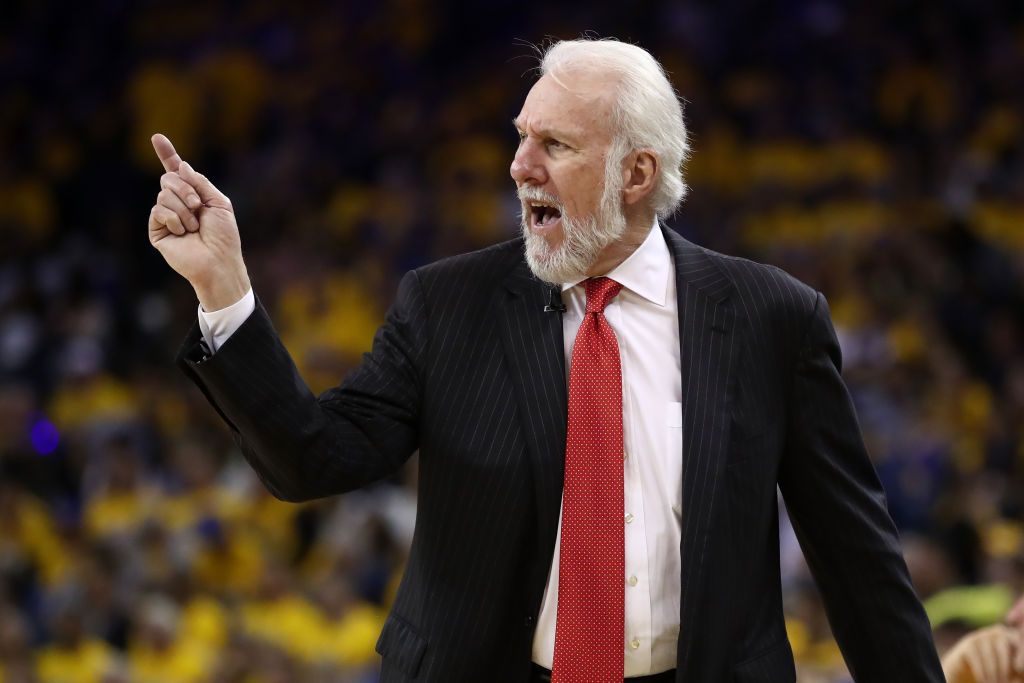 San Antonio Spurs coach Gregg Popovich has never been afraid to voice his concerns about President Donald Trump—and in his latest outburst labeled him a "soulless coward."
Popovich, a 1970 graduate of the Air Force Academy who served five years, has hit out at Trump after the president accused his predecessors of failing to call the families of fallen soldiers.
On Monday, while defending his slow response to the deaths of four U.S. soldiers in Niger, Trump said: "If you look at President Obama, and other presidents, most of them didn't make calls. A lot of them didn't make calls. I like to call when it's appropriate, when I think I am able to do it."
But 68-year-old Popovich called Trump out as a liar and added that the comments were "so beyond the pale."
"I've been amazed and disappointed by so much of what this president had said, and his approach to running this country, which seems to be one of just a never ending divisiveness," Popovich told The Nation.
Related: Did Trump just compare the NFL to inner-city gang violence?
"But his comments today about those who have lost loved ones in times of war and his lies that previous presidents Obama and [President George] Bush never contacted their families, is so beyond the pale, I almost don't have the words."
He continued: "This man in the Oval Office is a soulless coward who thinks that he can only become large by belittling others. This has of course been a common practice of his, but to do it in this manner–and to lie about how previous presidents responded to the deaths of soldiers–is as low as it gets.
"We have a pathological liar in the White House: unfit intellectually, emotionally, and psychologically to hold this office and the whole world knows it, especially those around him every day. The people who work with this president should be ashamed because they know it better than anyone just how unfit he is, and yet they choose to do nothing about it. This is their shame most of all."
This is not the first time Popovich has spoken out against the president. In press conferences since Trump took office, the Spurs coach has described him as an "embarrassment to the world."