John McEnroe: 'My Support of President Trump is Fake News. We're Not Friends.'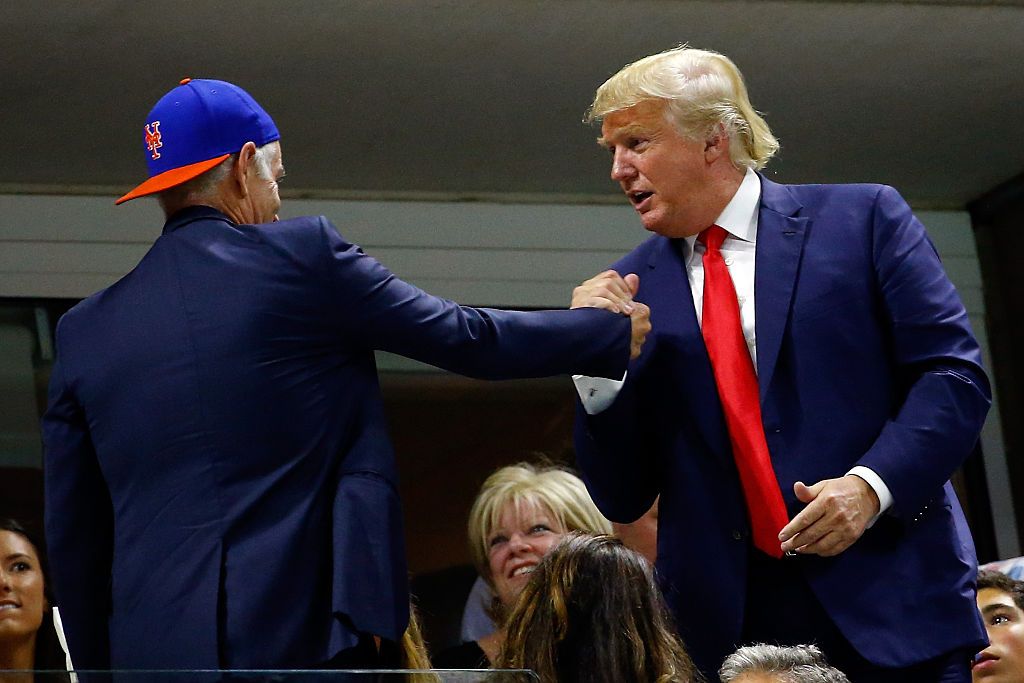 Shortly after John McEnroe approached Donald Trump's box at the 2015 U.S. Open, the president only a Republican candidate at the time, the former tennis star ended up leaving very confused.
He'd known Trump "a little over the years." In 2000, Trump offered $1 million to see McEnroe play either Serena or Venus Williams but none of the players had shown an interest. He had called McEnroe his "dear friend." "[That was] news to me," McEnroe told The Sunday Times.
McEnroe's father, however, was a fan of Trump. "In fact, my dad—also called John—had written to Trump at the start of his campaign for the Republican nomination, asking if there was anything he could do to help," McEnroe recalled.
And it was this letter that caused the confusion when McEnroe approached Trump's box at quarterfinal of the tournament between the Williams sisters at the Billie Jean King National Tennis Center.
"Donald has a box at the U.S. Open, right next to the broadcasters' booth. At the 2015 tournament I went over to say hello, against the advice of my wife and daughter: 'Don't you dare go over there. He's a misogynist and a blowhard—it could hurt your reputation.' Sure enough, it was caught on TV, me hugging Donald like we were long-lost brothers.
"He did seem more pleased to see me than usual, and I only realised why when he said, 'John, thank you so much for the letter. I've got it on the wall in my office!' I hoped this was fake news. I didn't want everyone who went into Trump's office thinking I was his No. 1 fan."
Before the election, McEnroe revealed he would be voting for Hillary Clinton but described the two presidential nominees as "not the best you could have."