Trump's Not Giving Up on His Fight With the NFL Just Yet, Judging by His Latest Tweet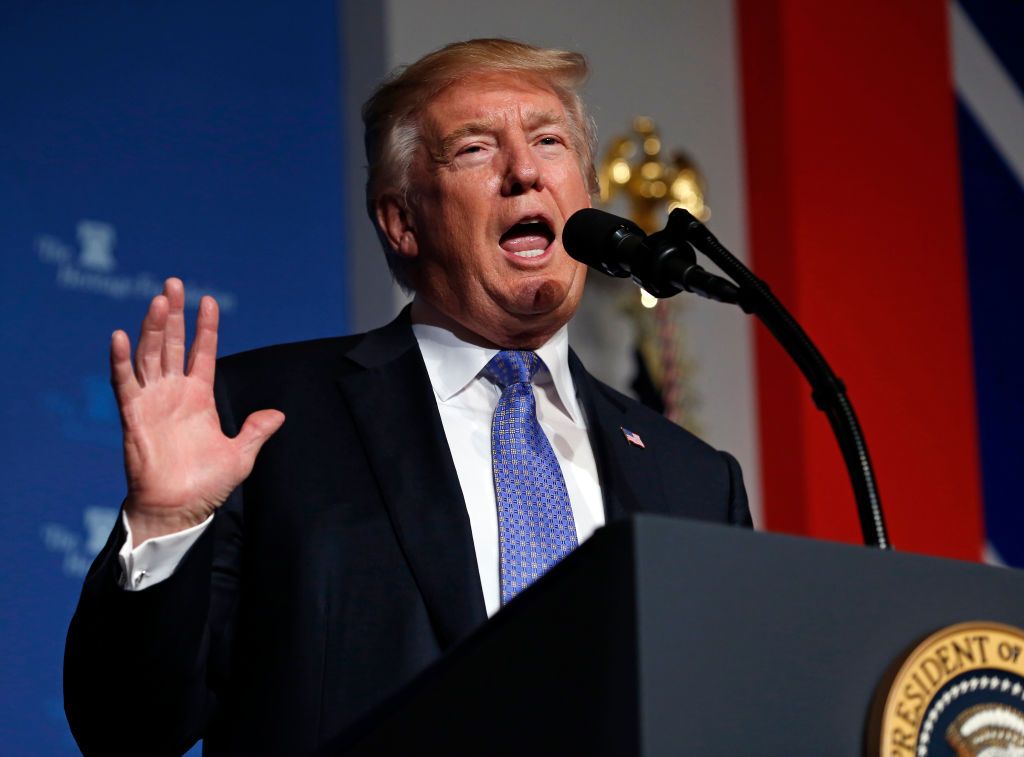 President Donald Trump is not giving up his war with the National Football League after accusing it of a "total disrespect" toward the United States in his latest tweet.
Trump's dispute with the NFL began last month after his suggestion that owners fire players who knelt during the national anthem backfired. More players began to protest the anthem and criticized the president for attacking their rights.
A letter from NFL Commissioner Roger Goodell last week appeared to suggest the league was giving in to Trump's demands when he wrote: "We believe that everyone should stand for the National Anthem." But a post from the president's private Twitter account early Wednesday morning indicated otherwise.
"The NFL has decided that it will not force players to stand for the playing of our National Anthem," he wrote. "Total disrespect for our great country!"
Related: Trump bashing worked, NFL quietly changed its rule on taking a knee
In a brief press conference on Tuesday night at the NFL's headquarters, Goodell was asked whether players were told to stand during the anthem. "We did not ask for that," he said, as quoted by CBS News.
The controversy began at an Alabama rally on September 22, when Trump called for action against those kneeling during the national anthem—a protest begun by former San Francisco 49ers quarterback Colin Kaepernick during the 2016 preseason against the social inequality and treatment of black people across the country.
"Wouldn't you love to see one of these NFL owners, when somebody disrespects our flag, to say, 'Get that son of a bitch off the field right now! Out! He's fired'?" Trump said.
Only Jerry Jones, the Dallas Cowboys owner, met Trump's demands. "If there's anything that is disrespectful to the flag, then we will not play," Jones said earlier this month.
On Tuesday, the National Football League Players Association issued a statement calling for equality.
"Today, owners and players had a productive meeting focused on how we can work together to promote positive social change and address inequality in our communities," the statement read.
"NFL executives and owners joined NFLPA executives and player leaders to review and discuss plans to utilize our platform to promote equality and effectuate positive change. We agreed that these are common issues and pledged to meet again to continue this work together."
The statement continued: "As we said last week, everyone who is part of our NFL community has a tremendous respect for our country, our flag, our anthem and our military. In the best American tradition, we are coming together to find common ground and commit to the hard work required for positive change."