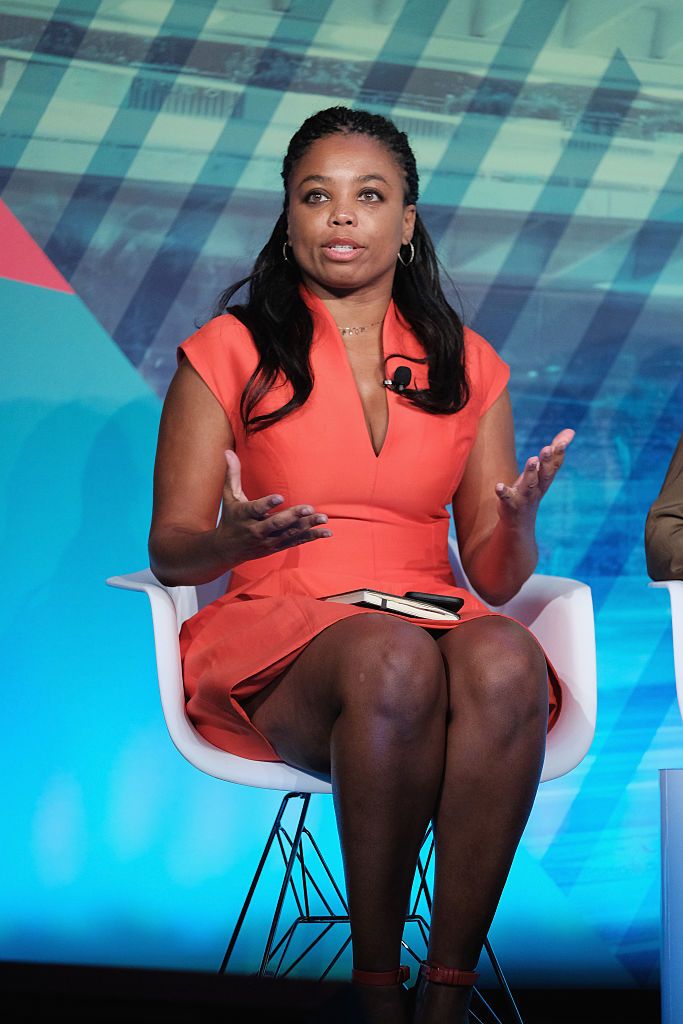 ESPN host Jemele Hill has apologized to the network for calling Donald Trump a "white supremacist" on social media, but not to the president.
In a Twitter exchange on Monday, Hill, a co-host on ESPN's SportCenter, described Trump as a "white supremacist who has largely surrounded himself [with] other white supremacists."
The network released a statement the following day, distancing itself from Hill's words. "We have addressed this with Jemele and she recognizes her actions were inappropriate," the statement said.
On Wednesday night, Hill returned to Twitter to address the "elephant in the room."
"My comments on Twitter expressed my personal beliefs," she wrote. "My regret is that my comments and the public way I made them painted ESPN in an unfair light. My respect for the company and my colleagues remains unconditional."
Related: ESPN Apologizes After Host Jemele Hill Calls Donald Trump a White Supremacist
ESPN released its statement via its public relations Twitter account Tuesday, condemning the words of Hill.
Hill did, however, receive plenty of support on social media. NFL quarterback Colin Kaepernick, the first athlete to take a knee during the American national anthem to protest police violence against black people, posted to Hill.
"We are with you @jemelehill," he wrote.