Euro 2016: What We Learned From Wednesday's Games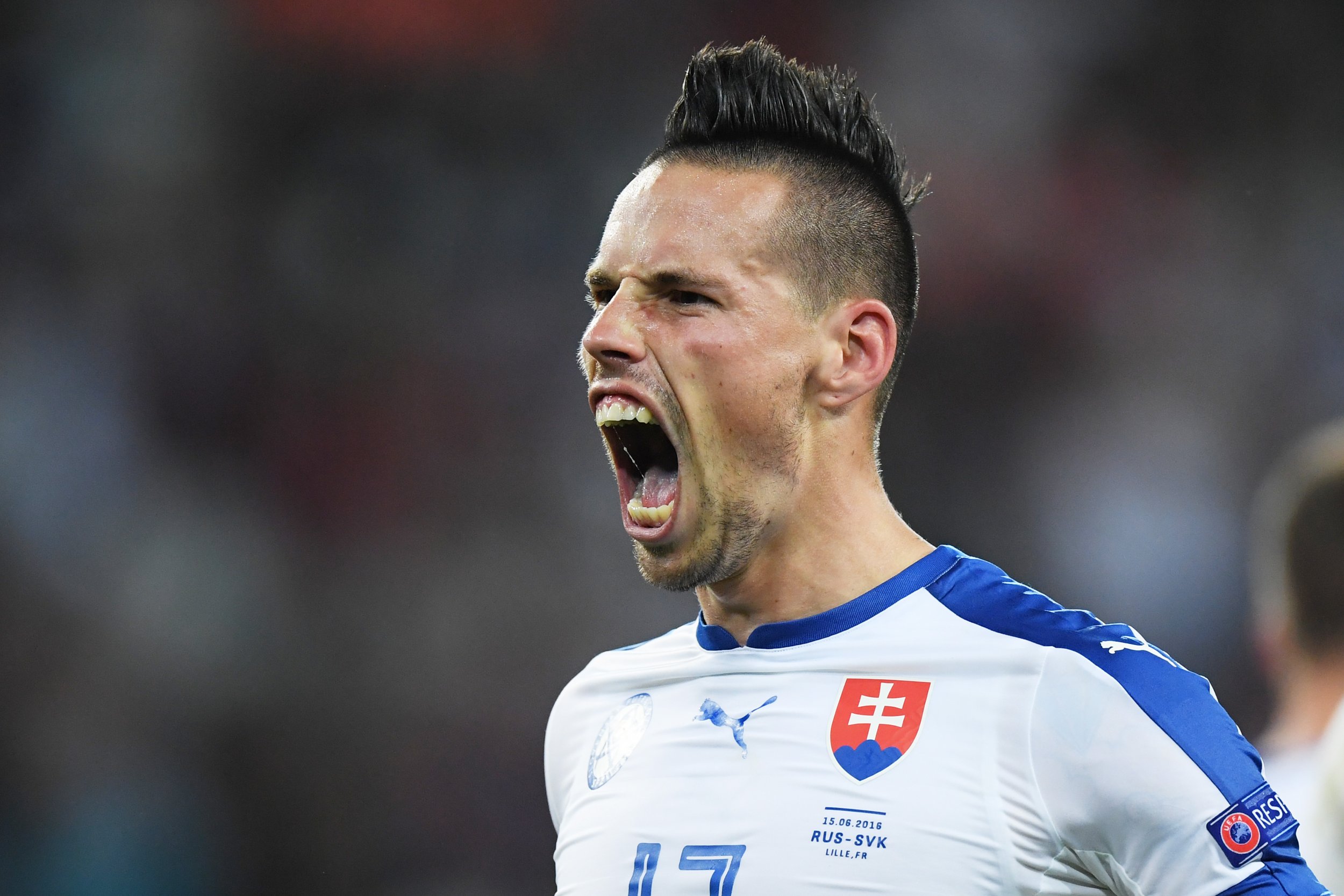 Dimitri Payet continued to shine for France on Wednesday as the host nation became first team to progress to the knockout stage of Euro 2016.
Didier Deschamps' men eased, somewhat, through to the the last 16 of the tournament after two late goals from Antoine Griezmann and Payet dispatched newbies Albania.
Earlier in the day, Napoli's Marek Hamsik inspired Slovakia to its first victory in group B and Romania was pegged back by Switzerland to end in a 1-1 draw.
So, what did we learn as the competition entered its second round of matches?
Resilient Les Bleus leave it late again
On Friday, it was a stroke of brilliance from the tournament's standout player Payet, while on Wednesday, a moment of inexperience cost first-timers Albania.
As Deschamps desperately searched for a winner, we bizarrely witnessed the bulky center-back Adil Rami down the wing, crossing for unmarked 5-foot-7-inch Griezmann to score with his head.
Payet added a silky second, with a mazy run ending in a clinical finish, meaning three of France's four goals at Euro 2016 have come after the 88th minute of the game.
Having ground down teams, the French strike late: it's a lesson for whichever nation is drawn against the hosts in the last 16.
Hamsik roars surprise Slovakia forward
Jan Kozak may have niggled more than a few Italians back in Naples on Wednesday when he lauded the performance of Hamsik.
Overawed by his midfielder's assist and goal, Kozak said: "I think Napoli has become too small for him. He deserves to play at a really big club."
A tad harsh on the Italian club, especially considering it finished second in Serie A last season. But Hamsik was the difference.
Both feet stunned the Russian defense. First, a searching pass with his left picked out Wladimir Weiss, who turned two defenders to score. Then the duo reversed roles.
Weiss played a short corner to Hamsik, and the 28-year-old whipped in a curling effort from the edge of the box that rebounded off the post and in.
Hamsik roared with delight. Terrifyingly brilliant.
Russia heading home?
UEFA may not have to worry about disqualifying Russia as Leonid Slutsky's team could do the job itself by Monday.
A shaky defense accompanied by a lack of adventure in attack makes England's 1-1 draw with Russia on Saturday all the more puzzling.
At the Stade Pierre-Mauroy on Wednesday, Russia almost got another late equalizer against the Slovakians but fell to its first defeat of the tournament.
With Hamsik and Weiss easing past Russia defensive duo Vasili Berezutski and Sergei Ignashevich, Gareth Bale could run riot when Wales play the Russians in Toulouse on Monday.