Euro 2016: Could Paul Pogba Be Dropped for France vs. Albania?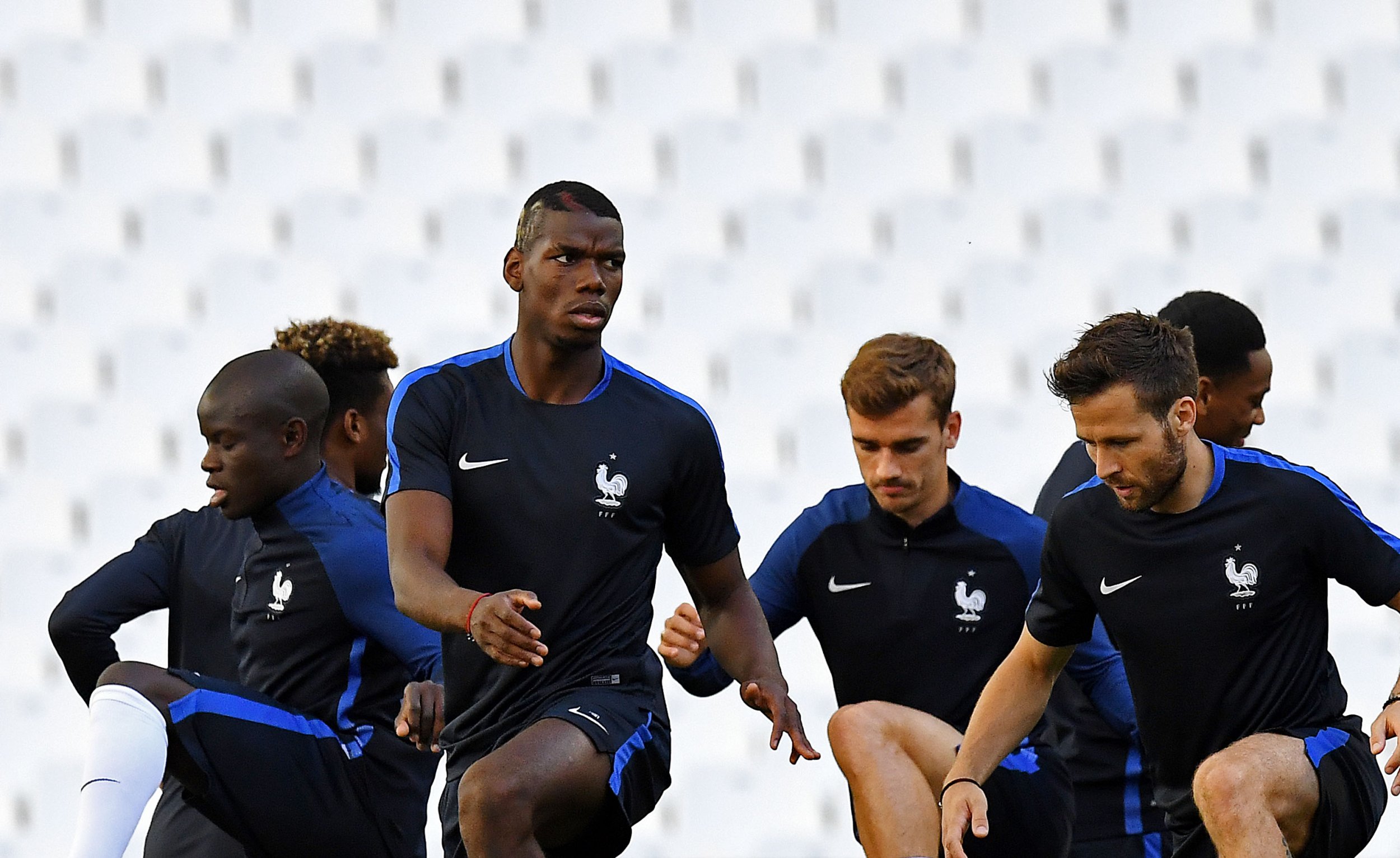 Paul Pogba was tipped to be France's leading man at the European Championship this summer but may now have to settle for understudy.
The Juventus midfielder, who is believed to be pursued by Europe's elite clubs, was hooked after 77 minutes on Friday by manager Didier Deschamps as Euro 2016 launched in Paris.
With the score at 1-1, Deschamps altered his formation by bringing on Anthony Martial for Pogba in order to release the increasingly influential Dimitri Payet down the middle.
The decision was vindicated. Payet popped up in the last minute of the game with a winner from 20 yards out that affirmed France's position as favorites and propelled the West Ham man into the spotlight.
Asked about his decision to take France's poster boy Pogba off, Deschamps told reporters: "Paul can do better obviously but I'm not disappointed in his performance. I don't want to be too hard on him.
"The media are expecting too much from him. He has outstanding technical abilities but he's also a player who does a lot of hard work, who wants to do well, maybe too well."
The France boss, who captained his country to World Cup glory in 1998 on home soil, also seems to see Payet as the main man to deliver the hopes of the nation.
"It's very important to have Payet in this kind of form," he added. "He's vital for us. Payet has always been decisive, now he is doing it on the international stage."
The concern for Pogba will be whether Payet's rise will affect his place in Les Bleus' starting lineup on Wednesday night when France face Albania at the Stade Velodrome.
In order for the 29-year-old to dictate play, Deschamps will need to bring him in from the left flank, where he started on Friday, into a central position.
That would threaten the place of Pogba and PSG's Blaise Matuidi in midfield, and with Matuidi possessing a more defensive style, the 23-year-old Juventus star may be at risk.
Pogba may have to step back as Payet takes center stage.