Sven Goran Eriksson: Why Managing England is Such a Tough Job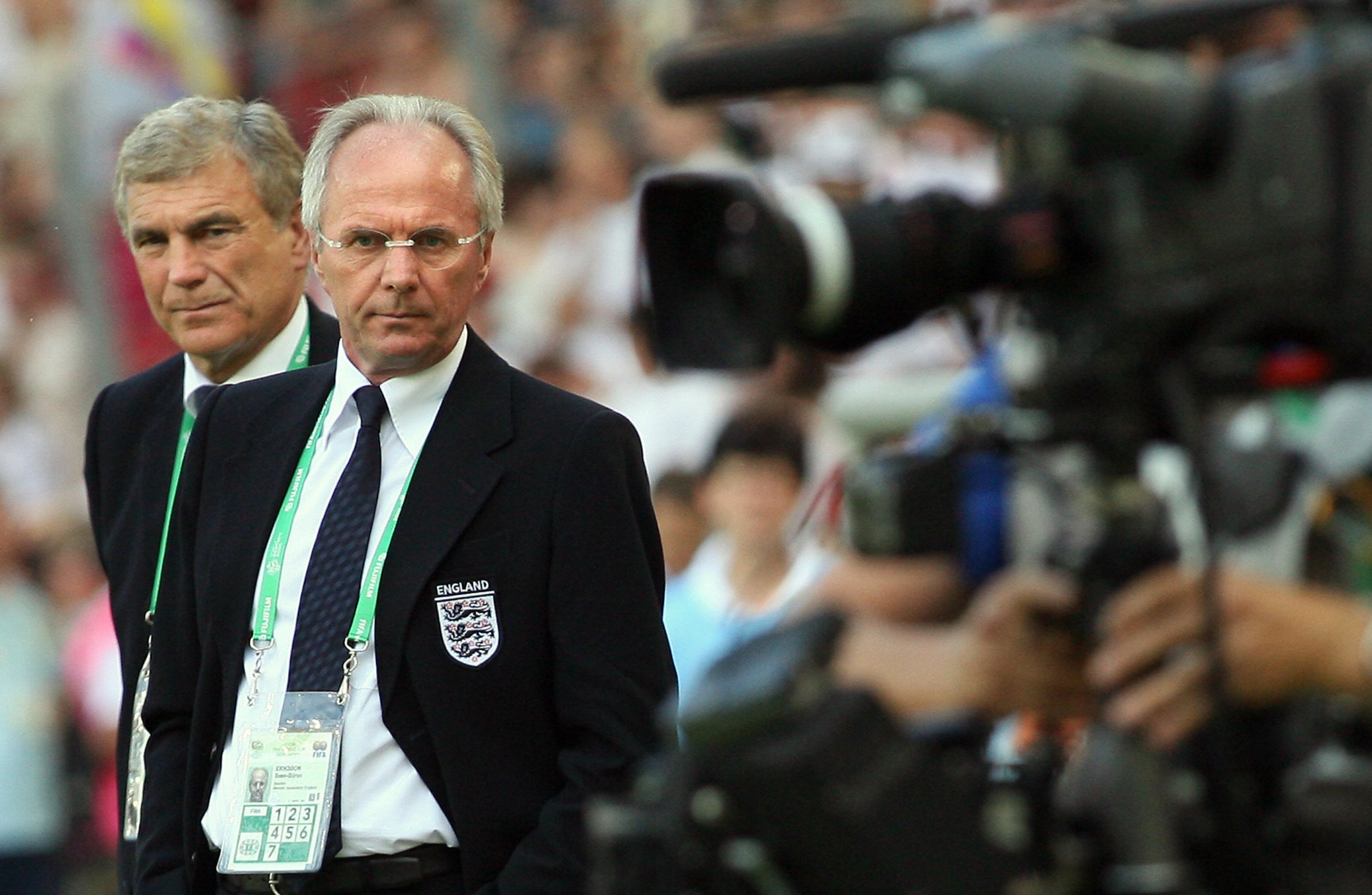 Being England manager is not a poisoned chalice. It's a huge job, a beautiful job, and one of the most prestigious positions in the world. Whoever holds it should be a very proud person.
A job like this inevitably comes with expectation. There's pressure from fans, pressure from the media and pressure from the Football Association. They all want you to be a success and you are desperately trying to fulfil these hopes.
If you are coach at the likes of Gothenburg, Benfica or Lazio, you have hundreds of thousands of fans, but with England there are 53 million people behind you. At clubs, press conferences are big but the whole of the media turns out for England. It's a massive pressure but it comes with the job.
Of course, you cannot expect the press to write positively about you if you don't succeed. I remember a qualification match for the 2006 World Cup when we lost to Northern Ireland and I was widely criticized, but that's OK. We played very badly so it's fair and I always accept that, even though it was the only defeat in qualifying for three major tournaments.
There was also the case of Theo Walcott. I selected Theo for my World Cup squad when he was 17 and the press liked this, but when he didn't feature in the quarter-final defeat to Portugal they changed their tune. "He should have played," they said, disappointed that we didn't reach the semi-final.
Seeing Roy Hodgson's resignation saddened me. I know Roy extremely well, we are very good friends and have had dinner together many times. He was in Sweden and Italy during my time working there and I got to know both him and his family very well.
I know his work. Roy is an excellent manager and a tremendous coach, so I'm unsure why England didn't do better at Euro 2016. The issue obviously lies deeper than the manager, who ultimately gets the bullet.
One important solution to the problem would be installing a winter break for the Premier League. I'm sure I'm not the only England manager who complained about the lack of an interval in the season. I tried very hard many times to get this changed but the Premier League wouldn't allow it. Not a chance.
It's a fact that when England goes to a European Championship or World Cup the players are tired. They have been playing football for 11 months, since the middle of July, and now they have to do it for another month without a break. It cannot be right.
Now the FA will look for a new man for the job. There are plenty of good managers out there with experience of international football who could take the role.
My advice to Roy's successor would be to simply have a strong mind. You have to do things according to your own ideas and stick to them as much as possible. Don't be swayed by outside pressure, especially when you lose a game.
Sven Goran Eriksson took England to three major tournaments between 2001 and 2006. He is currently manager of Chinese club Shanghai SIPG, which he has taken to the Asian Champions League for the first time in its history.