Why Fifa Will Pay Seamus Coleman's Everton Wages After Leg Break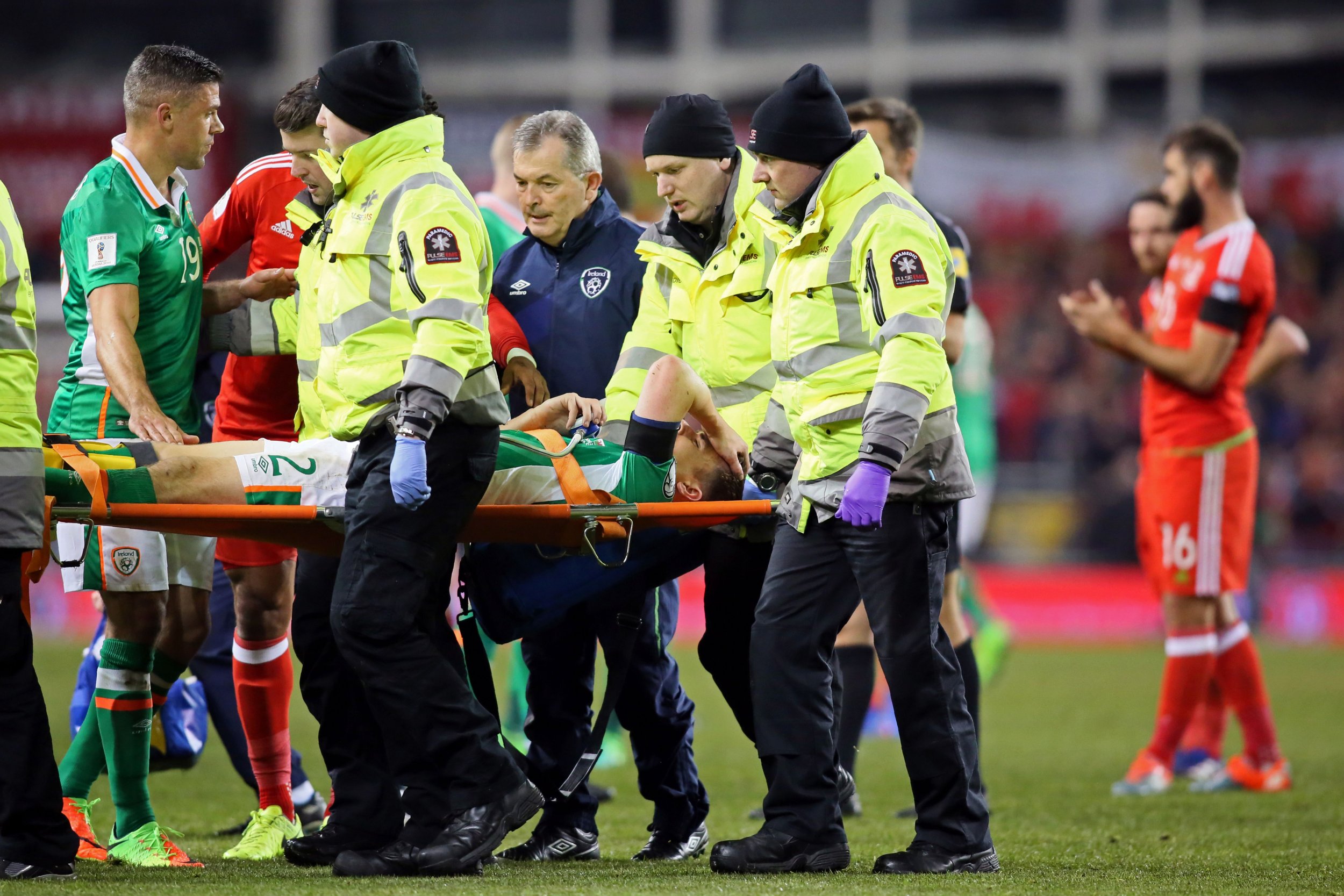 Fifa—football's world governing body—is set to pay Everton around £1.3 million ($1.64 million) to cover Séamus Coleman's wages after the Irishman suffered a double leg break while on international duty.
Coleman underwent surgery in Dublin, Ireland, on Saturday after fracturing his tibia and fibula in a challenge with Neil Taylor during the Republic of Ireland's World Cup qualifier against Wales.
Screws have been inserted into the defenders leg and he is expected to be out of action for at least six months for both Everton, his club, and country.
The Premier League club will be disappointed to lose its first-choice right-back for the rest of the season and possibly beyond, but Coleman's wages will be paid for by Fifa.
Under the Fifa Club Protection Program, the body will pay the full amount of wages for any player who suffers an injury, which lasts more than 28 consecutive days, while on international duty.
The Program acts as an insurance to football clubs that are obliged to release players who are called up to play for their respective national teams.
Coleman is paid £50,000-a-week (about $63,000), according to The Times, which would see Fifa cover at least £1.2 million should the 28-year-old be sidelined for six months.
Fifa will compensate football clubs up to €7.5 million ($8.1 million) per player, per accident.