Floyd Mayweather vs. Manny Pacquiao Second Super Fight Could Happen, if Filipino Boxer Gets His Way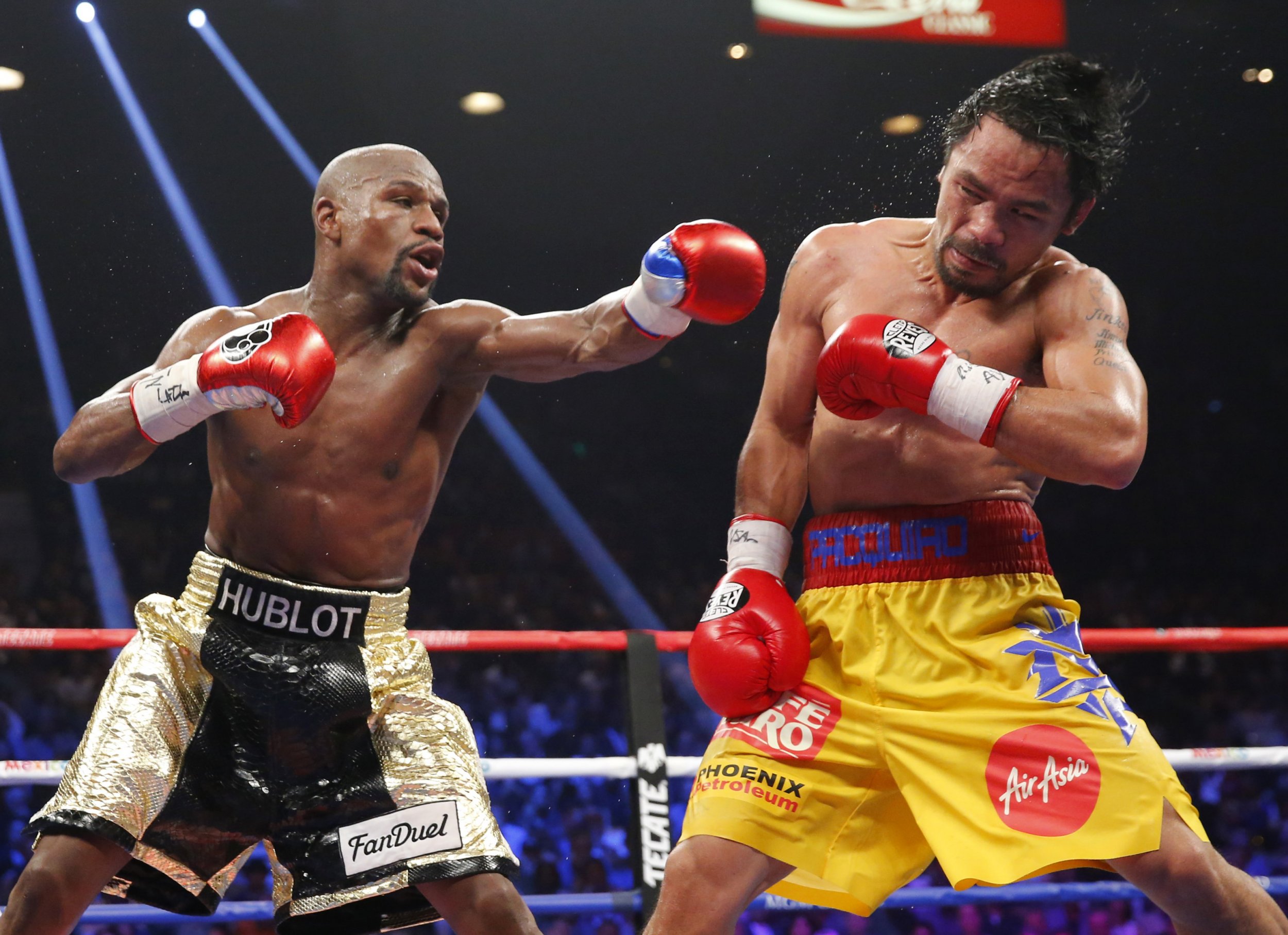 Manny Pacquiao wants to tempt Floyd Mayweather Jr. into a second super fight by dominating Australian Jeff Horn, his training Freddie Roach has said.
Roach, the Filipino's long time trainer, revealed his fighter was keen on a rematch of the 2015 bout between Pacquiao and Mayweather that saw the American win on points.
He believes Pacquiao needs to win in style on Sunday to coax Mayweather into a fight. "He wants a rematch with Mayweather," Roach told Sky News. "To get Mayweather, you need to look good.
"Against Horn, he's got to look good, he has to be impressive."
Ahead of Sunday's bout with Horn at Lang Park, the 55,000-seater stadium in Brisbane, Roach made a prediction. "I think it's going to be short and sweet. If our opponent comes out like he says he's going to, Manny will fire back and I think it's going to be a great fight [but] it won't last too long. And someone will get knocked out."
Pacquiao, 38, hasn't won by knockout since he stopped Miguel Cotto in 2009 in the 12 round with a TKO win. Since then, he has been back to the ring a dozen times, losing three of those fights, to Timothy Bradley, Juan Manuel Marquez and to Mayweather.
Mayweather has only been in the ring once since he beat Pacquiao, defeating Andre Berto in Las Vegas in September 2015 to keep his undefeated record. But the 40-year-old will be back on August 26 in what is being dubbed a super fight between Mayweather and MMA fighter Conor McGregor.
"We're not only drawing from the universe of boxing fans and the universe of MMA fans, we've actually tapped into the audience that doesn't follow either sport," Showtime Sports executive vice president Stephen Espinoza said, as quoted by The Independent. "This is an unprecedented event."
Mayweather explained it in his own way. "He kicks ass in the Octagon, and I kick ass in the boxing ring," he said, as quoted by The Guardian. "The fans demand that fight and you have to give the fans what they want to see."
It has been widely considered as a mismatch, but Pacquiao will hope it isn't a last hurrah for Mayweather.
Floyd Mayweather vs. Manny Pacquiao Second Super Fight Could Happen, if Filipino Boxer Gets His Way | Sports