Iceland: Who Are England's UEFA Euro 2016 Conquerors?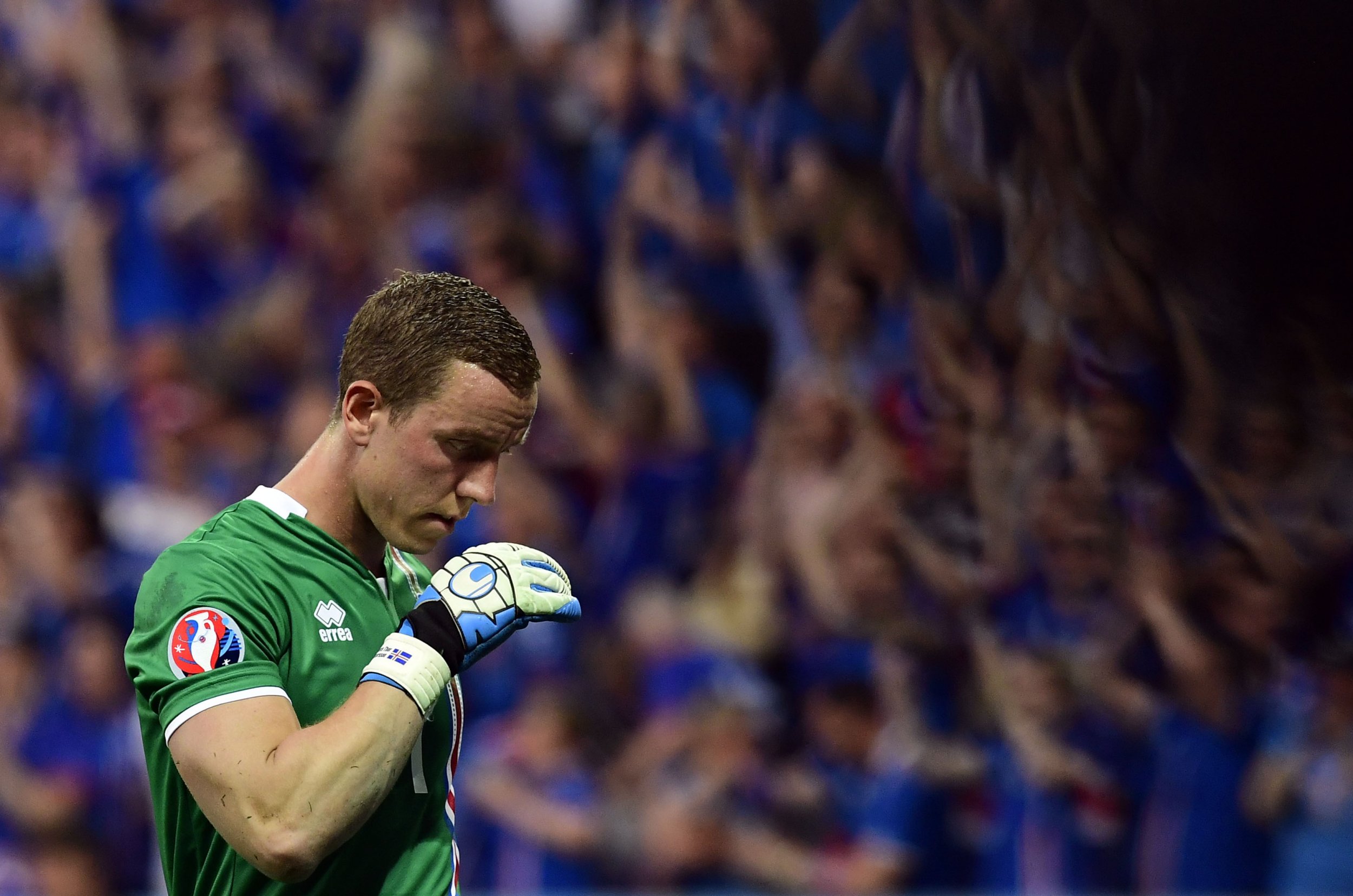 Amid the next step in the sad desecration of English football that occurred in Nice on Monday night, it was easy to forget the role England's conquerors had played.
Iceland, population of 330,000, almost a tenth of whom were packed into the imposing Stade de Nice, humiliated England by harnessing the power of the collective, besting England's individual talents all over the pitch.
Who are those players and coaches who embarrassed England and sent manager Roy Hodgson packing? Newsweek takes a closer look at Iceland.
The coach: Lars Lagerback
The 67-year-old Swede coached his national side, first as assistant and then full-time, from 1998 to 2009, before a brief stint in charge of Nigeria and then the Iceland job.
He oversaw a magnificent, unexpected qualifying campaign in which Iceland conceded just six goals in 10 matches, finishing ahead of Turkey and the Netherlands.
Lagerback never lost to England as Sweden coach, winning two and drawing four of his six games in charge, and told his Iceland players before the game he "knew how to beat England." Which, in the end, turned out not to be too difficult.
The assistant coach: Heimir Hallgrimsson
The 49-year-old is set to take over full time from Lagerback after the tournament ends, though has a dual professional career as a dentist and football coach. Still runs his dental practice in Heimaey, Iceland, a town of fewer than 5,000 inhabitants.
The goalkeeper: Hannes Halldorsson
Only turned professional three years ago following a film-directing career in which he produced the video for Iceland's 2012 Eurovision entry. Now plays for Bodo/Glimt in Norway, on loan from NEC Nijmegen of the Netherlands. Excellent in the group stages, but, Wayne Rooney's unsaveable penalty aside, barely had to break sweat against England
The politics: Gudni Johannesson
Iceland's new president is a history professor elected on Sunday with 39.1 per cent of the vote. The election came in the wake of Panama Papers revelations, which led to mass protests and the resignation of Sigmundur Davíð Gunnlaugsson, the prime minister.