In English Youth Football, Fears Grow Over Sexual Abuse Scandal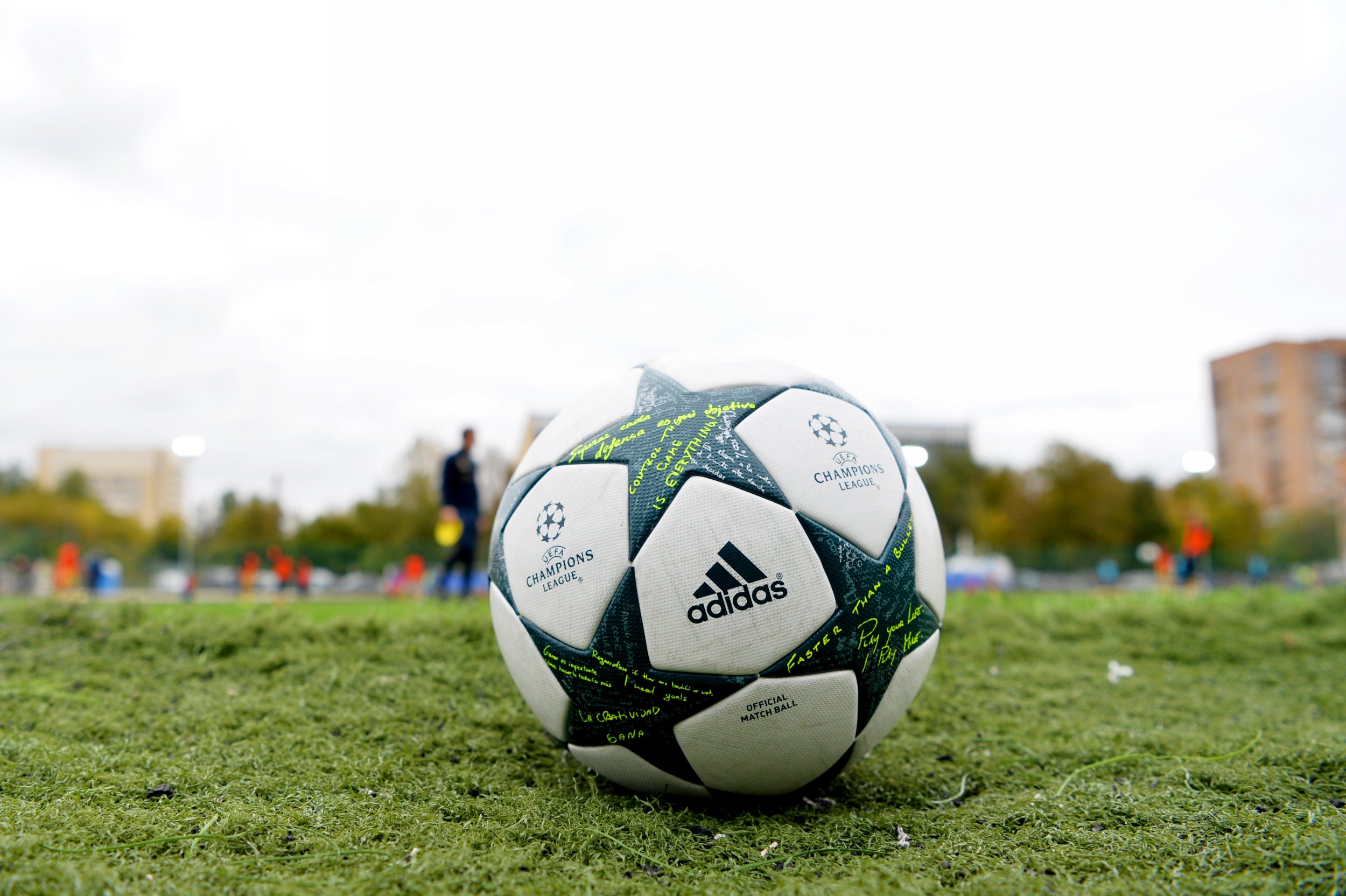 Tony Carroll has spent his adult life coaching youth footballers and protecting them from the dangers of sexual abuse. In his own childhood, five decades ago, he was almost a victim himself.
The 61-year-old, now chairman of Senrab, the famous youth football club based in Poplar, east London, has never forgotten his experience of being scouted by Eddie Heath, the former Chelsea employee at the center of English football's sexual abuse scandal. "Twice Heath asked me to go to Chelsea, once when I was 13 and once when I was 15. I turned him down twice—when I was 13 I went to Arsenal and when I was 15 I went to Charlton," says Carroll, who played for Senrab's rival youth team, Tigers, when Heath was Chelsea's scout and a Senrab coach in the 1960s.
"[Heath] would watch boys and send them to Chelsea or try and get them to Senrab. He used to come into the showers and the boys used to run out. [Former Chelsea player] Alan Hudson has come out in the Daily Mirror, on the front page [with allegations about Heath]. 'We knew he was a nonce.' Everybody knew. But it was all brushed under the carpet. There was no place for them to go and talk to."
Carroll talks to Newsweek at Senrab's training ground in the shadows of Canary Wharf's blinking skyscrapers, recalling with clarity the era when Heath and, it emerges, many others like him held the prospect of professional football over children's heads at a terrible cost. Gary Johnson, another former Chelsea player, has alleged that Heath assaulted him hundreds of times while he was a youth player at the club, around the age of 13. Heath, who scouted for the club through the 1970s before he was dismissed in November 1979, died from a heart attack toward the end of the 1980s.
The revelations that have shaken English football began in a Guardian article published on November 16, in which Andy Woodward, a former professional footballer who began his career at Crewe Alexandra, described acts of alleged abuse by Barry Bennell, a former coach at Manchester City, Crewe, Stoke City and Leeds United. According to the Daily Telegraph, Bennell, who was charged with eight counts of sexual offenses against a boy at the end of November, was at Chelsea in the 1970s as a player when Heath was in charge of the youth teams.
Bottled up for so long, information about the extent of sexual abuse in English football has spilled out in a flood. The National Society for the Prevention of Cruelty to Children (NSPCC) has set up a dedicated hotline for cases that took over 800 calls in its first week. The National Police Chiefs Council (NPCC) says 98 clubs could be involved, "from premier through to amateur." The scandal has been picked up in Australia by ABC News, and by the The New York Times and Washington Post in the United States, where Bennell was convicted on sexual abuse charges in 1995. In the U.S. it has evoked comparisons with the Catholic church abuse scandal, and the 2012 case of Jerry Sandusky, former assistant coach of the Penn State Nittany Lions college football team, who was sentenced to a minimum of 30 years in prison for sexual offenses against children. These hidden crimes against children provoke the same primal fears globally.
Having lived through English football's sordid past as a boy and now a patriarchal figure in the parlous modern game, Carroll is one of the few who can speak with authority about the climate that allowed sexual abuse of minors to flourish.
"It wasn't taken that seriously back then," he says. "There wasn't the same stigma back then than there is now. I did not avoid Senrab because of him [Heath] or Chelsea because of him. I felt obliged to stay with Tigers. Boys still went there [to Chelsea] because they wanted to be footballers. It just wouldn't have occurred to people."
Senrab is just one of England's clubs feeling the aftershocks. Popular for its location, in the densely populated London borough of Tower Hamlets, it has history of producing professional footballers. Ex England international John Terry trained here under Carroll, as did Jermain Defoe and Ledley King, the former Tottenham Hotspur players.
It is here, in the lowest levels of the game, where children as young as 5 years old start playing, that the impact of English football's abuse scandal is provoking quiet fear among parents and coaches.
***
Many at football's so-called grassroots level—the base of the English game, where boys begin a journey they hope will take them to places like Old Trafford and the London Stadium up the road in Stratford—perform the roles of coach and guardian.
Related: Ex-Southampton youth coach accused of abuse 'returned to work in football'
Sometimes those lines are blurred. Geoff Watson coaches one of Senrab's boys' teams, including his son, and is one of the first people present ahead of Saturday's training session. He tells Newsweek that he is worried about where parents will see the line between showing care toward a child and being seen to have overstepped the mark, but is not keen to say much more.
Later Carroll says, "Geoff just didn't know what to say to you, because they all look up to me. And they're frightened. I'm an old, seasoned hand at this. But the guidelines are there. You get them when you go on your coaching courses, lessons in what you can and can't do.
"The kids nowadays know all about it. They are educated in it, they are taught at school. They know what's right and wrong—we didn't, because it was all new to us."
Carroll has a natural rapport with Senrab's boys and girls. "What are you talking about, Tone?" they ask him, clustering around him as they might a favorite uncle. "It's about the sex maniac," he says.
His confidence in modern rules and regulations to protect children is not shared across the park. Nick Davis, 32, the father of a 9-year-old boy, admits the news has made him fearful at leaving his child alone.
"The majority of parents stay here," he says. "But we know a couple of parents, they turn up, leave their kids and go. With this sort of situation about, it will put doubt in people's minds."
The English Football Association (FA) sets out its regulations around child protection succinctly on its website. Anyone working in a direct role with children must complete a Criminal Record Check (CRC). A criminal conviction would then, in theory, be flagged up and the individual prevented from working with anyone under 18. Newsweek has seen a copy of a new document sent by the FA on Friday, December 2, to 60,000 youth football clubs outlining their responsibilities, called a "Club Safeguarding Commitment." The letter warns that failure to submit up-to-date CRC information "may result in your club being suspended."
Davis coached at Senrab last year. "You have to have a CRB check [now CRC]. But a CRB check only comes back for someone who has been convicted. If you've never been caught, how would anyone know? Tony's asking all these dads, but he doesn't know their history. He doesn't really and truly know me—I could be into that sort of thing. The fact he says it's alright—that still doesn't make it bulletproof, does it?
"You'd like to think they are good people [at Senrab] but there are some sick people about. I'm not saying anyone here, but the possibility…"
He tails off, the implication clear. Two types of worry exist at Senrab, each as potentially pernicious as the other. Coaches worry about the clarity of boundaries in an environment where parents are now hyper-aware of the possibility of abuse. And those parents, in turn, look at each other and wonder what goes on behind their closed doors.
The children finish their coaching drills and split into practice matches. On the far side of the field a child close to tears walks to the sideline, clutching an arm in pain, to meet his coach, Taskent Dilaver, a 33-year-old father of two boys. His oldest, an 11 year old, has been signed by Leyton Orient, a professional club in east London; the other is in trials there.
"The whole point of getting your coaching badges is to give you the knowledge you need to manage these situations," Dilaver says when asked whether these in-game injuries present a difficulty or make him feel uncomfortable given the current scandal. "They [the FA] put strict guidelines in, what should and shouldn't be [done]. It's down to us coaches to implement that. The majority of us have children, so we have that experience, we understand how sincere a pain [from an injury] can be. Not just as a coach—we have parental instincts that kick in. We try to make sure they are OK, we are concerned about their emotional state and their physical state.
"But if everyone started mistrusting each other, then this whole thing would collapse. And the only people that are ever going to lose are the kids. The people that have done what they have done, there is no rhyme or reason. The punishment should suit but that's out of my control. It's a disgusting act."
Investigations so far have focused on historic cases of abuse. But the most visceral, base instinct of the parent is surely concern about the present and future, about what might affect their own children. Could something on this scale happen again? "You can never say never," Dilaver says. "Anywhere your child is out of sight, you have to worry about safeguarding your children. Not only that, but you have to worry about people at home. There's parents that have been tried for similar acts. You can't count everyone and watch everyone."
***
On a mild early December's evening in Kidbrooke, Greenwich, part of south-east London's suburban sprawl, familiar sights and sounds catch the senses.
Boys and girls hammer footballs against the outside of a cage containing one of the capital's largest Astroturf pitches, as parents drive through a dark, narrow entranceway into a car park awash by neon floodlights.
"Would my wife be happy with my son going to an academy?" Kieron, the father of a 9-year-old boy who declined to give his surname, pondered as he walked towards the pitch to watch his son play. "I would have an open mind and a sharp eye. It is scary in light of what has come out, with the amount of clubs, to think of what is happening out there. Luckily enough, where my boy is, at this club, I am positive that nothing like that is happening."
Long Lane Junior Football Club runs 40 teams, from 6 year olds to veterans and women. It was, says chief executive Mick Northwood, 69, the first club in the country to be awarded money by the U.K.'s biggest football charity, the Football Foundation. The facilities are impressive enough that Brazil trained here in the build-up to the Olympic tournament at London 2012.
Northwood is similar to Senrab's Carroll—an intensely affable, wrecking ball of enthusiasm for youth football. Inside Long Lane's clubhouse, a converted school building, he jokes around with the children, spinning laughing girls around and making boys roar by upending their table football game.
"I love children—you can't even say that now. I've been doing it all of these years," Northwood says. "When the kids come in the office, my door is always open, so parents can see. If someone wants to come and say, 'hello Mick,' which the kids normally do, I always make sure. My wife bangs my head about it. You know, don't put yourself in… I'm trying to reinforce that although it's genuine affection for the kids, you have to be very mindful of everything you do, unfortunately. It's a sad world. But don't put yourself in the position; make sure the kids are protected but make sure you're protected. Because as I say, you could get a disgruntled mum or dad who has got beef. When someone makes an accusation it becomes very difficult, the stain never goes away. There can be a little bit of retribution from some people; it has happened."
Northwood says he has acted quickly to reinforce Long Lane's policy on child protection to ease fears. His two Child Welfare Officers (CWO) have sent out a letter to parents reaffirming their roles, while a video produced by the NSPCC and the English Football Association (FA) starring England captain Wayne Rooney will be shown to every youth team at Long Lane.
The financial pressures on grassroots football mean a revolving door of coaches, all volunteers, dropping in and out. "We are now stringently going through the teams we have got," Northwood says. "Because sometimes there is a tendency to bring in an outside coach. The actual qualified coach might be busy. It's not good practice but they might ask a dad to help out, that type of thing. And we are saying as a club that everybody that comes into contact with the children, we need to know about. We need to know what they are doing. You have got some good parents who say, look, I'll lay the cones out for you, put the footballs out for you, that type of stuff. They don't necessarily run the session. But even that, we have to be mindful of."
***
On the other side of the river Thames, some 15 miles north of Kidbrooke, a similar training session takes place on the outskirts of Walthamstow.
Under a set of dazzling floodlights, a group of 15 and 16-year-old boys interchange passes on an artificial pitch as coaches, decked out in blue tracksuits, issue instructions. "Numbers are a bit lower than usual tonight," says Ian Marshall, chairman of Ridgeway Rovers. "Some of the lads are at home studying for their upcoming GCSEs."
Marshall, who works in manual labor as a flooring estimator, stands against the iron railings that surround the pitch, watching on as his 15-year-old son joins in with the training drills. If he had a 5-year-old taking his first steps in football today, would he allow him to play? "Now, after knowing what's gone on recently, I don't know," he says. "If you've got a little kicker, this is a real problem."
Alongside Marshall are club secretary Ian Moody, a London Underground Tube driver, and his 22-year-old daughter Louise Moody, Ridgeway's CWO and a trainee veterinarian. The trio have sent out a letter this week to reassure parents by outlining the club's policies.
"If we do a good job of that [keeping parents informed], then it gets out there and kids that want to play for a club may go, 'Oh, Ridgeway were quite hot on this stuff, let's get over there.' It brings people to us," Marshall says.
Ridgeway Rovers is a club proud of its history: The club produced players such as David Beckham, Tottenham's Harry Kane and Crystal Palace winger Andros Townsend.
This reputation has drawn attention from football academies in the area, with scouts flocking down on Saturday and Sunday mornings, looking to pick up the most promising talent. Herein, Marshall says, lies the problem with safeguarding children.
"The main issue," the 49-year-old explains, "seems to be about people who can walk into a ground and say, 'Is that your son over there? I'll tell you what, I'm from Chelsea and I want to talk to you.' The dad is suddenly listening because you've mentioned a Chelsea or an Arsenal, or whatever it is, and all of a sudden he's thinking this is a gateway to my son being a superstar and, perhaps, my son being a multimillionaire and looking after me in 20 years' time. And people are going to listen to that.
"We can't stop people turning up on a Sunday or a Saturday to watch our foundation teams because it's a public place, technically."
Once a child makes it into an academy, Marshall describes the situation as like a "loaded gun." Academies are connected to professional football clubs, providing a clear pathway for children to a first-team. "The whole situation is about power," he says. "The kids think they've made it, and you imagine the academy guys saying, 'What would your mum and dad say if I didn't re-sign you next year?' There's the power. It's mental bullying, and that's as bad as the physical stuff."
Marshall and Ian Moody want to see reform in the academy system. They are looking into a partnership with League Two club Colchester United to ensure a safe route into professional football for youngsters through scouts that are known to Ridgeway. The FA, Marshall says, should also employ external observers to ensure all clubs meet the necessary safeguarding checks due to the current process being a "fairly simple system to fiddle."
"If Ian here had the right, at an academy, to say this guy's in and this guy's out, it's a very powerful position to be in at a football club," Marshall adds. "If the decision is made by four people, the pressure's off. The chances of nasty stuff happening are a lot less. And that, for me, is the way forward."