Exclusive: Christian Horner On Liberty Media's Formula One Takeover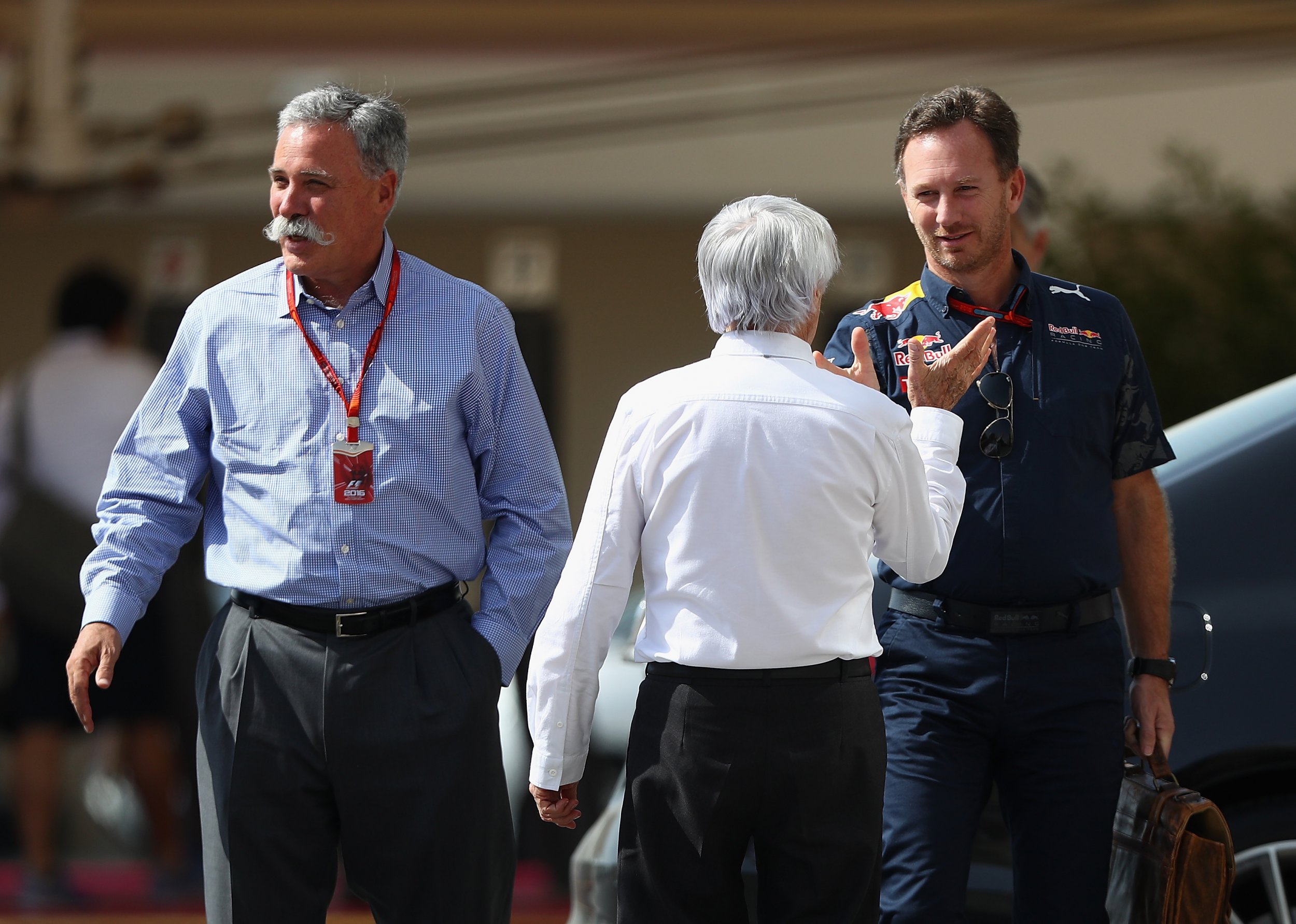 Christian Horner is excited about the changes Liberty Media will make in Formula One and says Red Bull will look to aid the improvement of the sport.
The American company completed its takeover of the sport in January, removing Bernie Ecclestone as chief executive, a position he had held for almost four decades.
Liberty has said it will be "aggressive" in its changes but Horner says the executive, led by new chief Chase Carey, has plenty to consider.
"I think the great thing is they want to use Formula One as entertainment and they want to embrace the entertainment factor," Horner told Newsweek . "They want to engage the fans so they're looking at opening up some of the previously locked down areas like digital media, social media, engaging drivers with the fan base. So, there's that kind of thing they're doing immediately.
"Then, what is the future direction of Formula One? What should the regulations look like? What should the engines look like and sound like? How should the racing format be? They're all things they're looking at which, I think, is good for the sport."
Read Newsweek's full exclusive interview with Red Bull's Christian Horner here.
Liberty has also consulted with team principals—including Horner and Red Bull —on what they believe will take the sport forward. Horner says his team has "loads" of ideas to share with the new owners.
"We've got hundreds of them, that's what Red Bull is very good at," Horner said. "But we'll share that with Liberty in private and it's up to them what they choose to use from them."
Horner was due to arrive in Melbourne on Thursday morning for the Australian Grand Prix, the first race of the new Formula One season.
Red Bull's Daniel Ricciardo and Max Verstappen will be on the grid on Sunday.