Lewis Hamilton on His Relationship With Formula One Rival Sebastian Vettel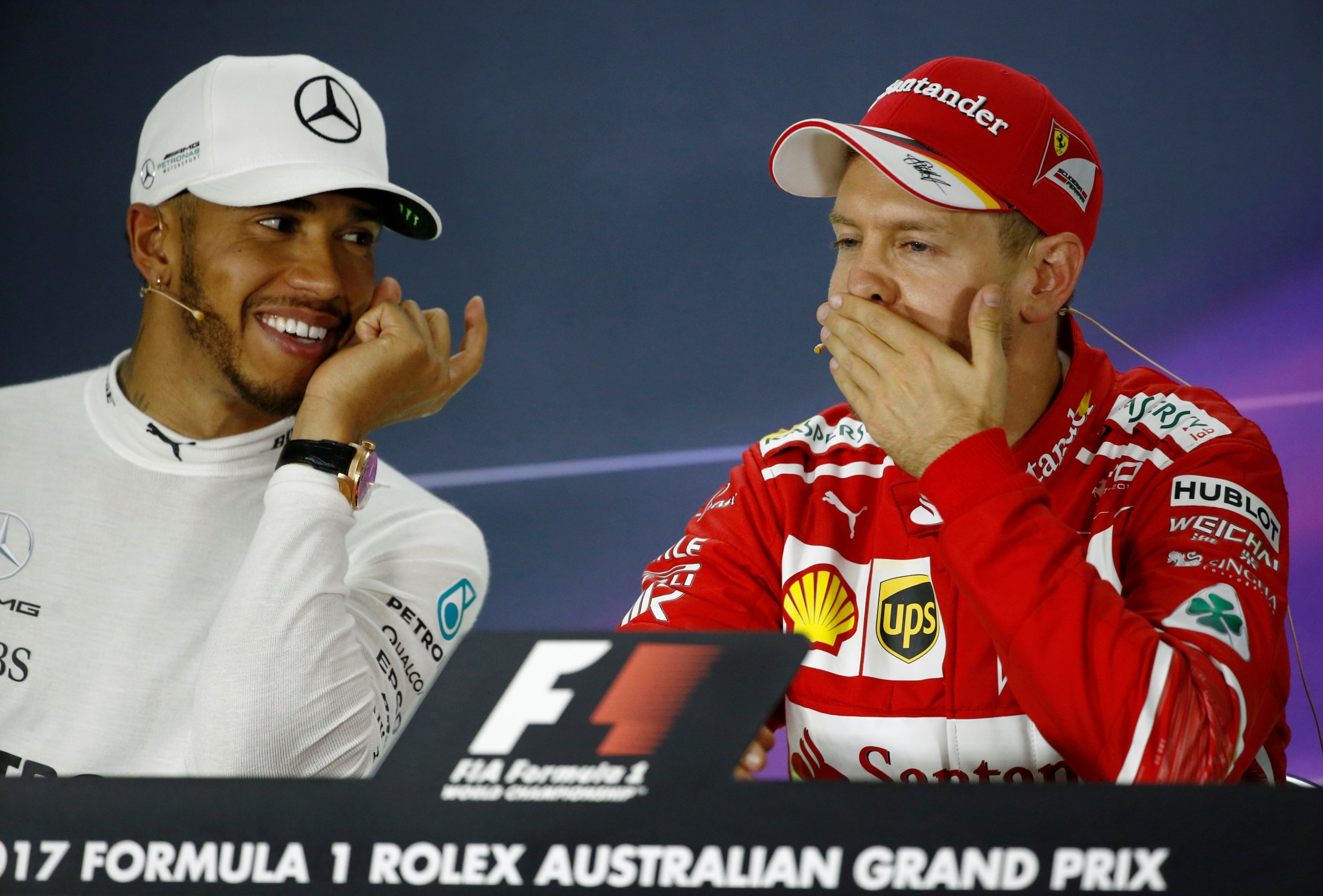 Lewis Hamilton believes his respectful relationship with Ferrari's Sebastian Vettel will be able to endure a battle for the Formula One championship.
The two drivers have one win each so far this season from the first two races, in Australia and China, and look likely to be vying for the title over the next eight months.
Hamilton, who drives for Mercedes, fell out with retired world champion and former teammate Nico Rosberg last season as the two looked tussled for the championship.
"I think the respect for one another is the highest I have felt from another driver, especially of his caliber," Hamilton said, as quoted by The Times. "I honestly think it will stay the way it is. Who knows? Maybe we will have times when we are racing hard and there could be a scenario where one of us thinks something is unfair—being too aggressive or whatever—but we are grown men, we have come a long, long way. We have experienced a lot."
Eighteen races remain of the season, and Hamilton and Vettel currently lead the championship with 43 points. Red Bull's Max Verstappen sits third in the standings with 25 points.
Vettel, the German driver, has four world championships to Hamilton's three, and the Briton says the two have a mutual respect to congratulate each other's victories, as Vettel did in Shanghai last on Sunday.
"It's amazing sportsmanship—when you win he enjoys it and acknowledges it, and when you lose the same thing," Hamilton added. "We are both doing that and I think that is a great place to be.
"Naturally he wants to beat me and vice versa, but outside the car there is admiration for the others' achievements and the way they drive. He is performing at his best—he is rapid out there—so when I am able to get ahead it is a compliment and vice versa."
Lewis Hamilton on His Relationship With Formula One Rival Sebastian Vettel | Sports