Formula One: Why Red Bull's Race to the Top Could Be Delayed Until June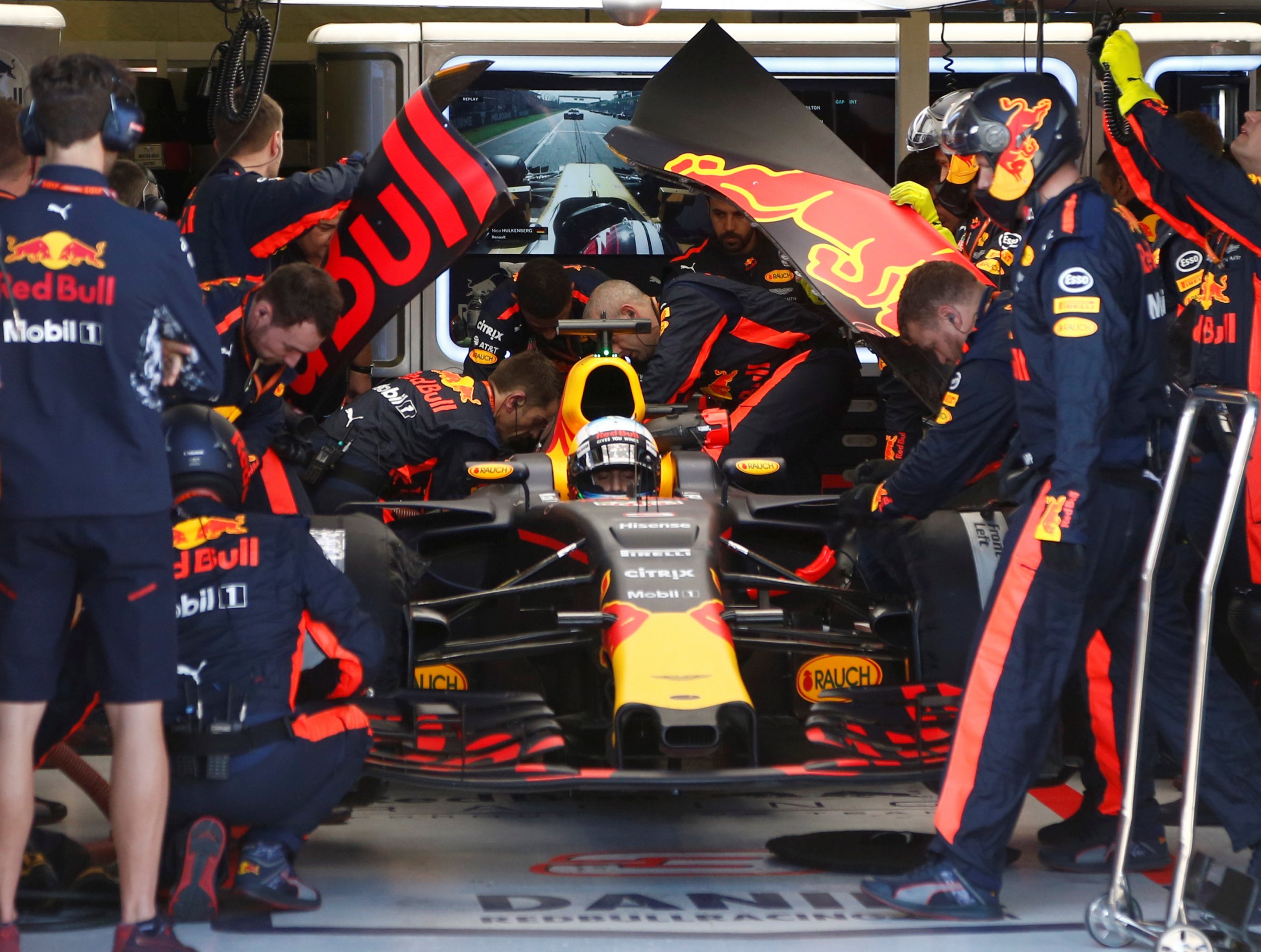 Red Bull Racing may have to wait until June to take the fight to Mercedes this season as it awaits an updated engine from Renault, according to team advisor Helmut Marko.
At the Australian Grand Prix, the first race of the season, Red Bull's Max Verstappen came fifth, behind both Mercedes and Ferrari drivers, and teammate Daniel Ricciardo didn't finish.
Marko said the team remained upbeat after Sunday's race but revealed that Renault was unlikely to deliver a new engine before the Grand Prix in Canada, the seventh race of the season.
"The race speed makes us think positively," Marko told Motorsport.com. "But from our side there is a lot of work to do, and Renault's side as well.
"Montreal is their biggest stop. Something smaller is coming in Barcelona but a reasonable step in Montreal."
Red Bull expected to be third ahead of the new season, having been behind Mercedes and Ferrari at testing in Barcelona.
The aim this season, according to team principal Christian Horner, is to get closer to the German team. "Closing the gap down to Mercedes," he told Newsweek in an interview before the season began.
"They've enjoyed such a huge advantage for the last three years. If we can close that gap down and start to challenge them at races this year on merit then that'll be definite, definite success."
The next race of the season takes place in Shanghai on April 9.