French Open: Who Is Ons Jabeur, the Woman Making History in Tennis?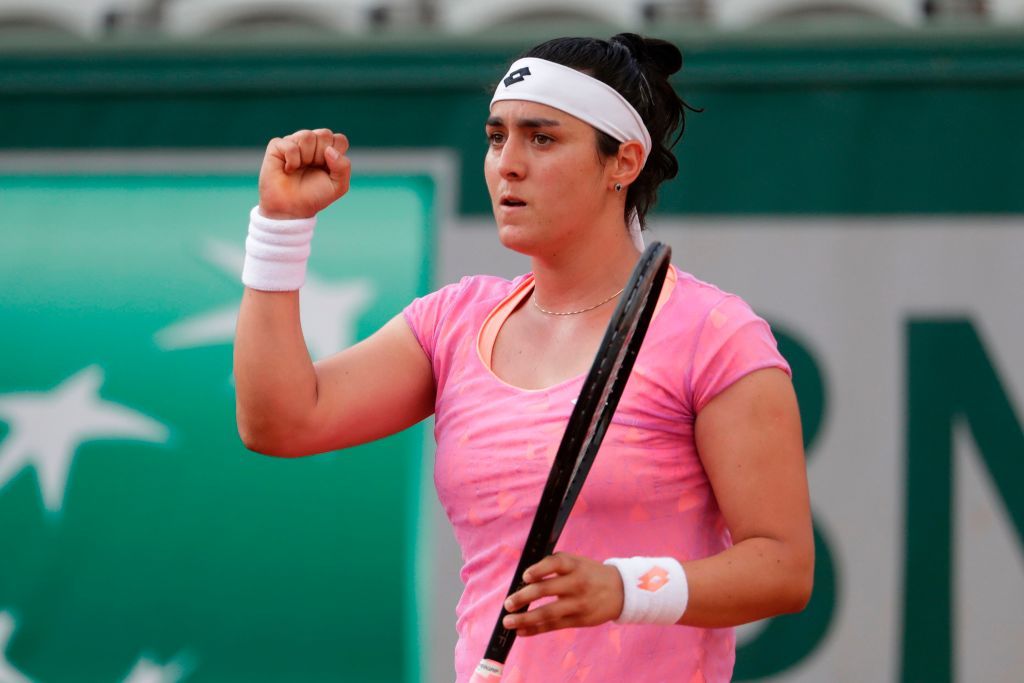 On Wednesday, at the Court Suzanne Lenglen, Roland Garros, Ons Jabeur made history.
After beating world No. 6 Dominika Cibulkova 6-4, 6-3 at the French Open on Wednesday, Jabeur held the Tunisian flag aloft in celebration: She had become not only the first woman from Tunisia to make it to the third round of a Grand Slam tournament, but also the first Arab woman.
"It feels like history, of course," Jabeur said, as quoted by The New York Times. "But me, I like to just stay focused on the victory so I can continue to make history even more. For me, it's not over. It's the beginning of my dream."
Selima Sfar, retired Tunisian player and mentor to Jabeur, is the only Arab woman to ever reach the top 100. She said: "The first emotion that awakened in me was overwhelming, tears came straight to me eyes. In a way, I feel like Ons gave meaning to whatever sacrifices I made, or difficult times I had through my journey to make it happen."
Sfar used the words of Billie Jean King to show the impact that Jabeur's win could have. "I love this sentence: 'You have to see it to be it,'" she said. "And it's really important for all the Arab countries, because we know how is the image of women in Arab countries and everything. So, if girls grow up now, they can see more and more women who did it. And they can think, 'What is possible?' That belief is enough to do something."
Jabeur said: "Well, when I win, I'm like, 'Yeah, I represent the Arab world.' When I lose, I try to be just Ons Jabeur."
Newsweek takes a look at Jabeur's rise through the tennis world:
Age? Born on August 28, 1994, Jabeur is 22 years old.
Where is she from? Tunis, the capital of Tunisia. But Jabeur is based in Paris and trains in Slovakia due to the high altitude.
When did she turn professional? 2010, aged 15.
Ranking? Wednesday's win lifted Jabeur to No. 114 in the world. A win in the next round would lift her into the top 100.
Favored surface? She has performed best on clay, as seen this week.
Best tournaments? As a talented junior, she reached the girls' final in 2010, aged 15, and then won it a year later. Here, she became the first North African woman to win a Grand Slam in any category.
Other notable appearances? Jabeur represented Tunisia at both the 2012 and 2016 Olympic Games, but didn't make it past the first round. She also reached the first round of the U.S. Open in 2014 and the first round of the Australian Open a year later.
Who will she face in the third round? Timea Bacsinszky, the world No. 31, of Switzerland, on Friday.