NBA: Has Kevin Durant Worn Out His Welcome at Golden State in Just One (Championship) Season?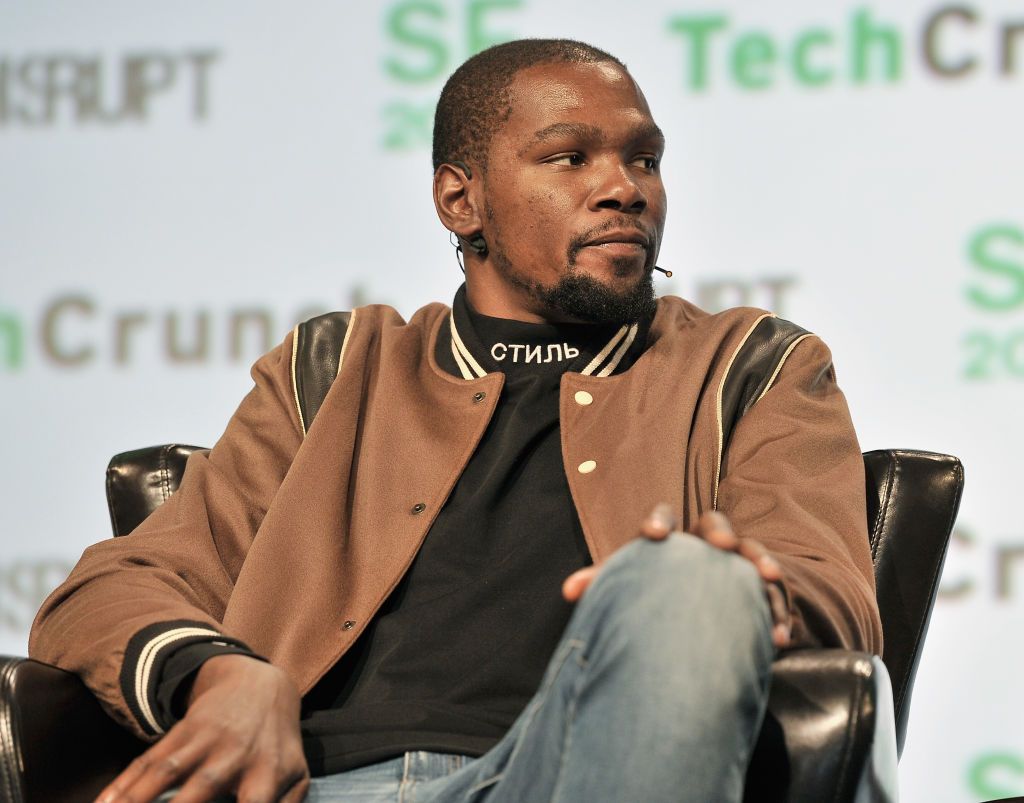 Kevin Durant got his wish: He moved from Oklahoma City last summer to Golden State last summer in order to win the NBA championship—it took less than a year to achieve that.
Now, the Warriors look like they have the potential to go on and dominate for years to come, but Durant could be in danger of sabotaging himself. The latest incident has reportedly harmed his reputation among the team.
Durant was caught out, red-handed, defending himself on social media from what was likely intended to be a burner account. On Sunday, a fan responded to a post from the eight-times NBA all-star asking for "one legitimate reason" why Durant would leave the Thunder for the Warriors.
Durant responded, writing in the third person, saying that "he didn't like the organization or playing for Billy Donovan" and went on to say that "his roster wasn't that good, it was just him and [Russell] Westbrook."
Users of the social media site were quick to notice that the comments had come from the 28-year-old's official, verified account. On Tuesday, speaking at the TechCrunch Disrupt event in San Francisco, Durant apologized for his actions.
Related: Kevin Durant Apologizes For Twitter Faux Pas—But He'd Do it Again
"I don't regret clapping back at anybody or talking to my fans on Twitter," the 28-year-old said, as quoted by the Guardian.
"I do regret using my former coach's name and the former organization I played for. That was childish. That was idiotic, all those type of words. I apologize for that."
But the damage to Durant's reputation has been done, and his current team has noticed.
According to The Vertical: "Many in Golden State, team officials and players alike, have taken note of Durant's oddball offseason and are perplexed by it. They see a bright future for Durant in Oakland, league and team sources told The Vertical, and are bewildered as to why he is still addressing his past."
Related: Why is Kevin Durant So Angry At The Moment?
He is far from afraid of engaging with fans. Durant's even got involved in ESPN's ranking of NBA stars, agreeing with Chris Brickley's suggestion that placing Carmelo Anthony at 64th in the list was purposely controversial to gain clicks. "Death to espn lol," Durant commented.
He won't, however, be disappearing from social media. "I don't think I'll stop engaging with fans," he said. "I really enjoy it and it's a good way to connect us all, but I'll scale back a little bit right now and just focus on playing basketball."