Why Are Footballers Falling Victim to Being Hacked?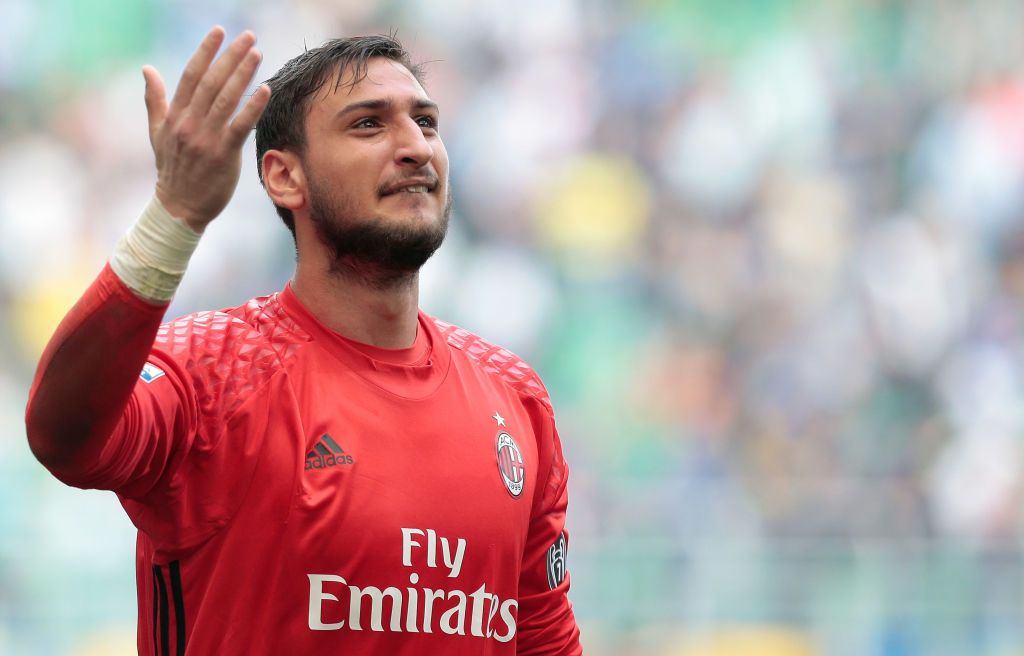 AC Milan footballer Gianluigi Donnarumma has claimed that he is the victim of hacking after his Instagram account promised to discuss a new contract with AC Milan, according to reports.
The 18-year-old goalkeeper, who is reported to be a target for Manchester United, has just one year remaining on his deal at the San Siro in Italy.
Donnarumma's agent, Mino Raiola, says his client will not be signing a contract extension at the club. But on Sunday that appeared to have changed when a post appeared on Donnarumma's Instagram account.
"I wish to reiterate my absolute love for Milan and its fans," it read. "Now all that's in my mind is the national team, with whom I hope to give a gift to all the supporters.
"My promise is that, as soon as the [U21] Euros are finished, I will meet the club along with my family and my agent to discuss my renewal."
But the post disappeared within an hour, and Donnarumma wrote on Twitter: "Hacking on my account. I'm closing social media."
This comes just four months after former England and United captain David Beckham was the victim when his personal emails were hacked.
The emails were reported in Germany's Der Spiegel and France's L'Equipe, explaining how Beckham had been angry for not being awarded a knighthood in 2013, believing the honors committee had been concerned about his tax affairs, and that Beckham was disgruntled by requests for a big donation to Unicef, the charity he is a global ambassador for.
A report in The Guardian said some of the emails had been doctored by the hackers, with extra swearwords included. Doyen Sports, a Portugal-based sister company to Doyen Global, the company that is owned by Simon Oliveira, who represents Beckham, was hacked in 2015.
The following year, an unknown individual demanded up to £1 million from Doyen for not publishing the information in the emails. The company refused to pay and police were alerted.
Back in December, Manchester City midfielder Samir Nasri was embroiled in what appeared to be a Twitter meltdown. Nasri, on loan at Sevilla, was tagged in a post by a service he had used called Drip Doctors.
Nasri then appeared to quote the tweet, and post his own, saying: "U also provided me a full sexual service too right after. So guys make sure you get this service. This w**** came and f**** the same night."
The tweets continued, saying that his then-girlfriend Anara Atanes had booked the service. The posts then began to disappear and Nasri confirmed he had been the victim of hacking. "My account got hacked sorry about what happened earlier," he tweeted.
Also in December, a series of Football Leaks began being released. As seen in Marca, they claimed that Real Madrid forward Cristiano Ronaldo asked his employees to sign contracts that required them to agree to divulge nothing about his private life until 70 years after his death. The leaks said that Atletico Madrid receives 250,000 euros for every 15 goals Sergio Aguero scores for Manchester City, and that Rafael Van der Vaart was forbidden from wearing boots that included the color red, for it was the sign of Real Betis rival Sevilla.
Why Are Footballers Falling Victim to Being Hacked? | Sports