Jamie Vardy: The Biggest Fear of My Career At Leicester City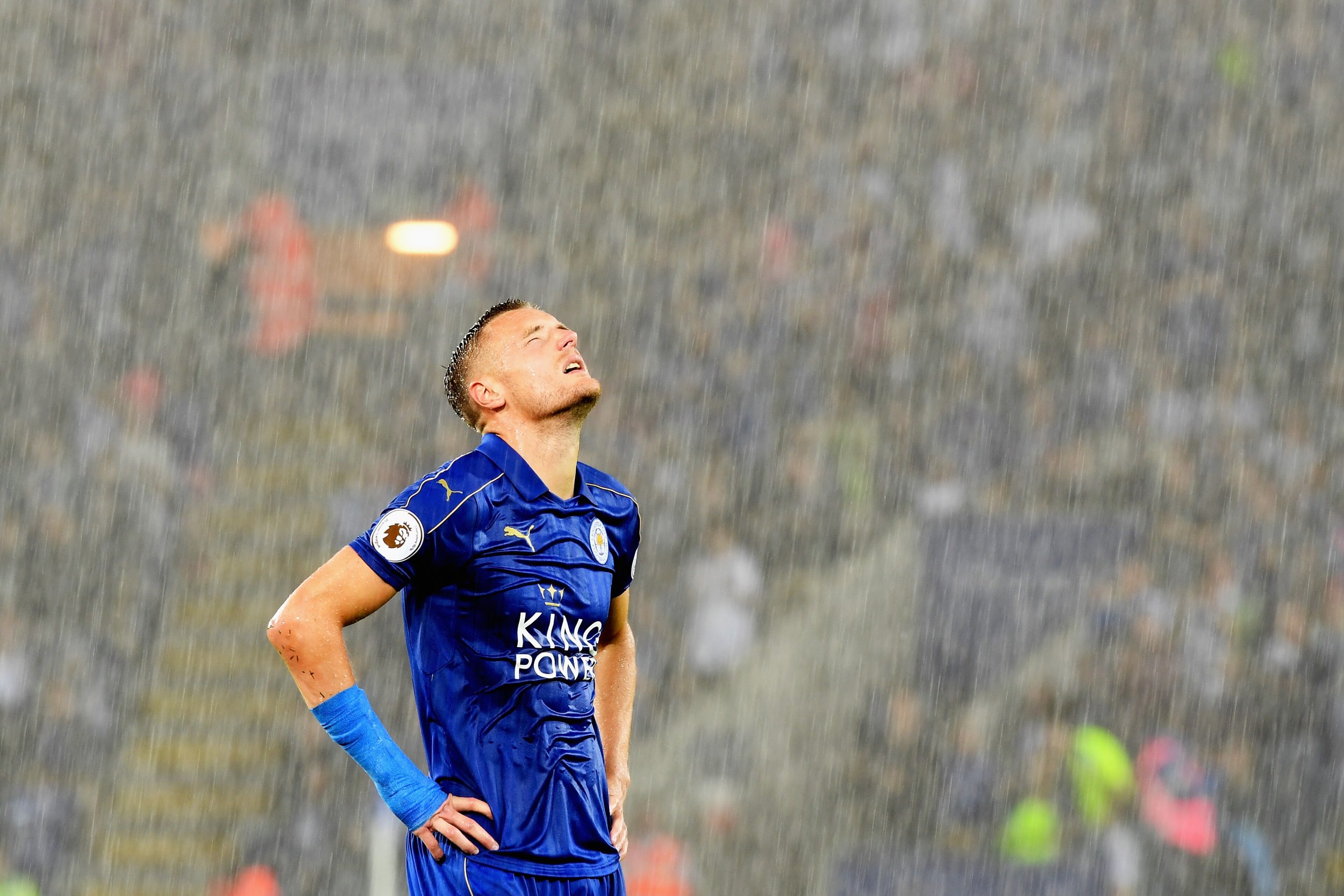 Leicester City striker Jamie Vardy has revealed he feared for his career after calling an Asian man a "Jap" during a row in a casino last year.
Vardy, the England striker who helped lead Leicester to an unlikely Premier League title last year, admitted to the incident but insists he had no idea that the term was racist.
In a new autobiography, Jamie Vardy: From Nowhere, My Story, the 29-year-old has commented further on the infamous incident from last summer.
"Most convictions get wiped after a period of time. But there's no way of erasing what happened in July 2015," Vardy said, in extracts from the autobiography published by The Sun.
"The word 'racist' is a permanent stain against my name. It's worse than a criminal record.
"Some people will never forgive me. Others will accept I made a terrible mistake and recognise I have learnt from it."
Vardy went on to score 24 goals for Leicester the following season as top scorer for the champions, earning a call-up to England's Euro 2016 squad.
But he reveals there were concerns that his career could have been tarnished.
"I was devastated," Vardy adds. "How would it affect my family? Would I have a future at the club? I said to Becky [his wife], 'My career is over.' Once you've got that tag, that's it. Who's going to want to sign a racist?"
Vardy has since rejected a move to Arsenal, preferring to remain at the King Power Stadium.
He has struck three times this campaign for Leicester to help the Foxes to 12th in the Premier League table.