Jose Mourinho: The Premier League Is Chelsea's to Lose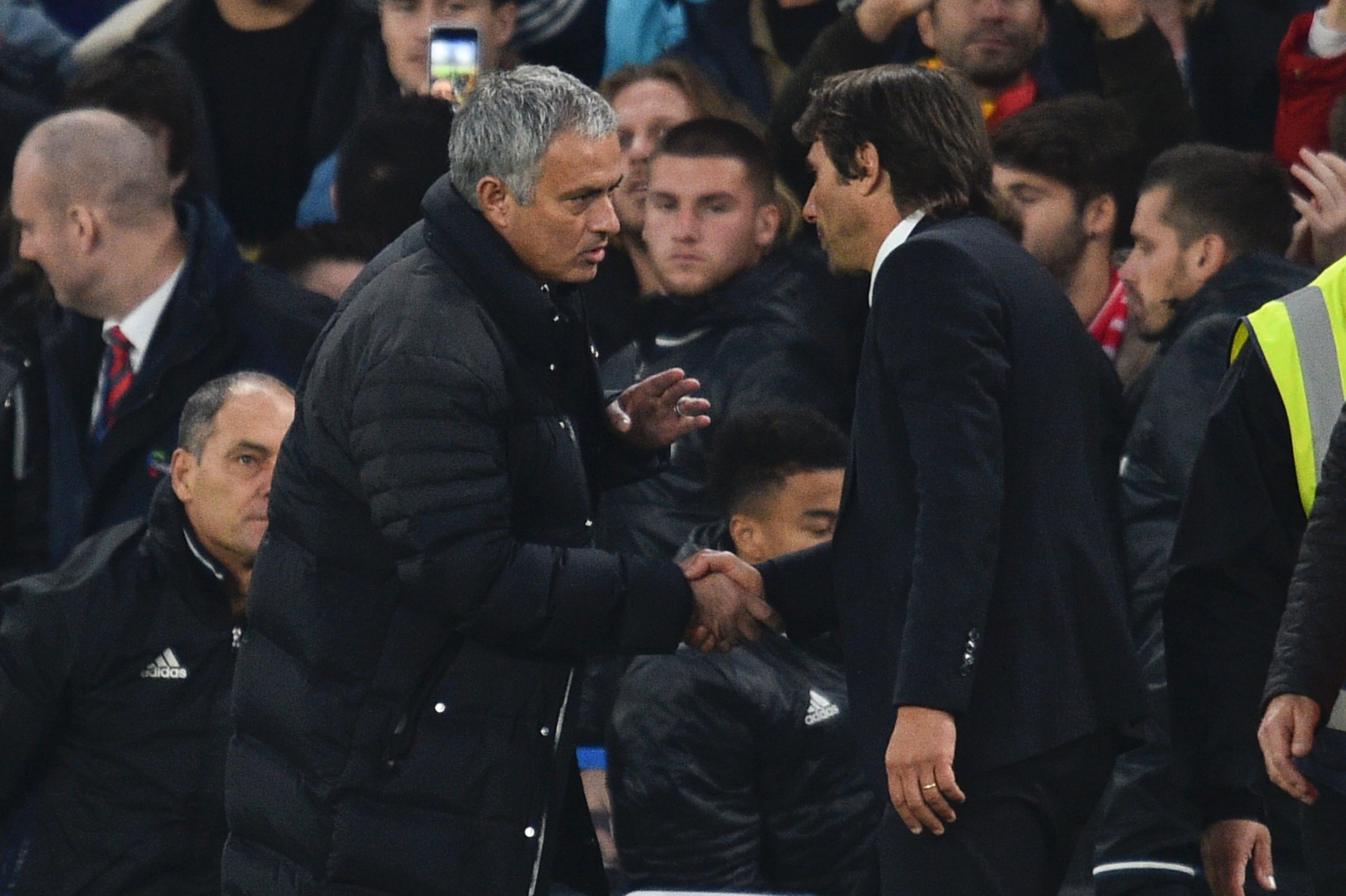 Jose Mourinho believes the Premier League title is Chelsea's to lose as Antonio Conte's side heads into Christmas with a six-point lead at the top of the table.
Mourinho, who was sacked by Chelsea for a second time in December 2015, is now managing at Old Trafford, with his Manchester United side sixth and trailing Chelsea by 13 points.
Conte, Mourinho's permanent successor at Stamford Bridge, has transformed Chelsea's form of last season, with 11 successive victories seeing the Blues take a six-point lead into the Boxing Day games.
"You have to be honest and say that is very difficult (to catch Chelsea). It's not just the difference in points, it's also the Chelsea philosophy of playing," the Portuguese manager said.
"They score one goal and they win. They defend a lot. They defend well… They don't care what people say, what people think. They just want to win. And, because of that, I don't see them losing many points."
Mourinho's team hosts Sunderland at Old Trafford on Boxing Day and then Middlesbrough on December 31.
He will be keen to lift Manchester United into the top four in the Premier League in the New Year, to see the club qualify for next season's Champions League.
"Let's see where we finish. I don't want to say fourth, because I think we can do better than fourth," he added.