Ken Shamrock on The 'Mystery' of Kimbo Slice Heart Failure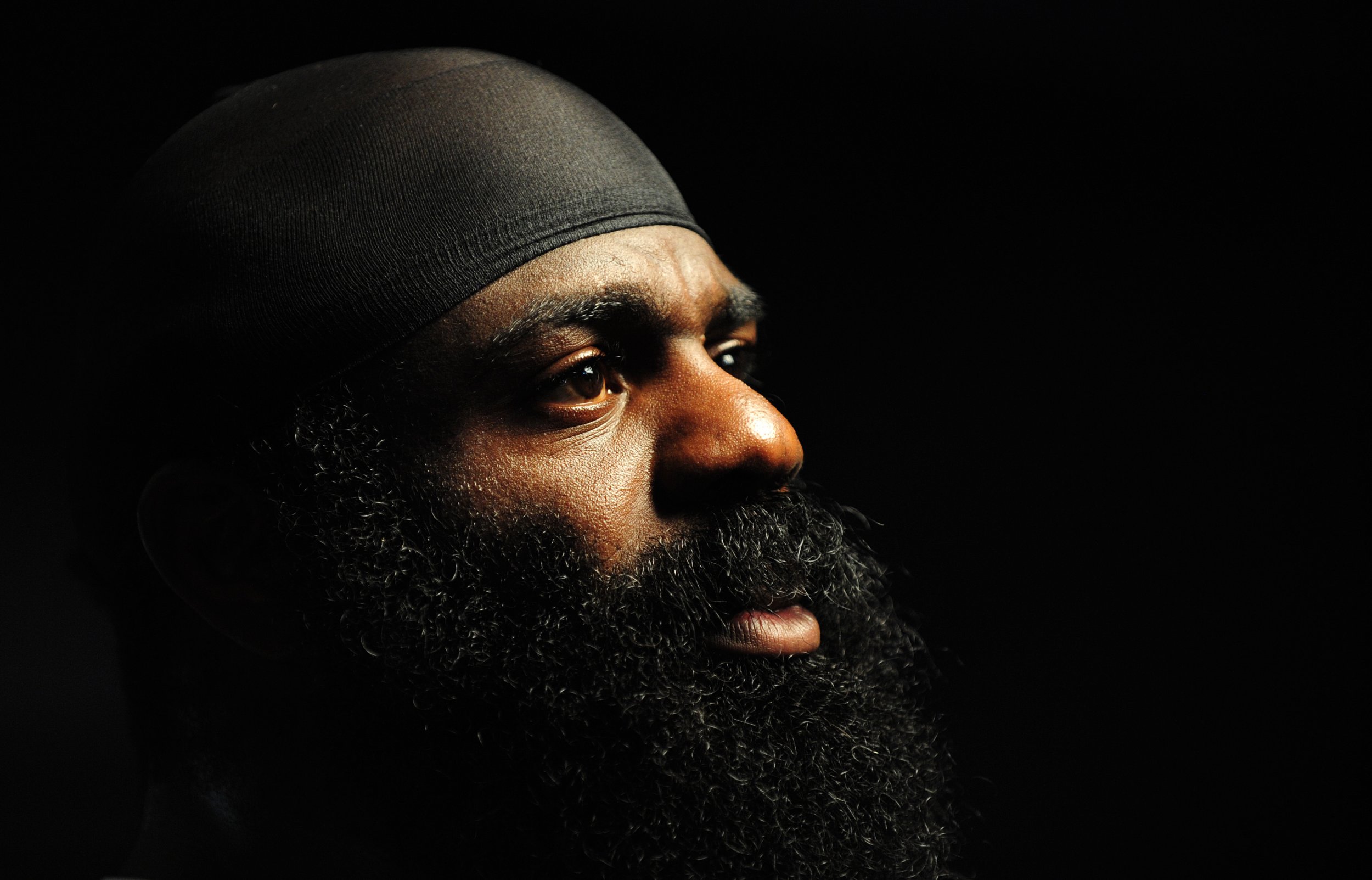 Ken Shamrock has expressed disbelief at the news Kimbo Slice was in need of a heart transplant days before he died on Monday at the age of 42.
MMA fighter Slice, real name Kevin Ferguson, was admitted to hospital in Florida on Friday after experiencing acute abdominal pain, nausea, and shortness of breath, according to hospital reports obtained by the Sun Sentinel.
Shamrock, known as the "World's Most Dangerous Man", was shocked by the revelations having watched Slice knockout Dhaffir 'Dada 5000' Harris in February.
"He was healthy enough to get in the ring and fight," the 52-year-old said. "I just saw him fight Dada and it looked like he was in better heart condition then than Dada, so it's kind of a mystery to me to see that he was doing that and putting his heart through that much stress.
Newsweek subscription offers >
"My heart ached for his family because I think he could have been a really good success story, from a kid gone bad to a kid gone good."
Slice rose to fame in the early 2000s after becoming a YouTube sensation as he posted videos of his street fights onto the website.
Shamrock believes the opponent he lost to last year at Bellator 138 deserved more credit and received unfair criticism from fans.
"It seems like there is not credit where it's due," he said. "When you look at the numbers Kimbo had drawn he was up there with me, and I spent I don't know how many years in the world of mixed martial arts building up my fanbase.
Newsweek subscription offers >
"He then comes on the scene through YouTube, something people hadn't done in the past, and basically pulled himself through these different types of directions to get where everybody else was in a short period of time."
Shamrock grew close with Slice after their fight and insists the YouTube star wasn't as menacing as he appeared in videos and on television.
"I got to know him a little bit [and] I think it was like the quote when people say, 'don't judge a book by its cover,'" Shamrock said.
"I know deep down inside from some of the things I talked to him about that he was not what people thought, he was a pretty nice person deep down."
Ken Shamrock on The 'Mystery' of Kimbo Slice Heart Failure | Sports