After Kyrie Irving Trade, LeBron James Urges Cavs Fans to Say Farewell the Right Way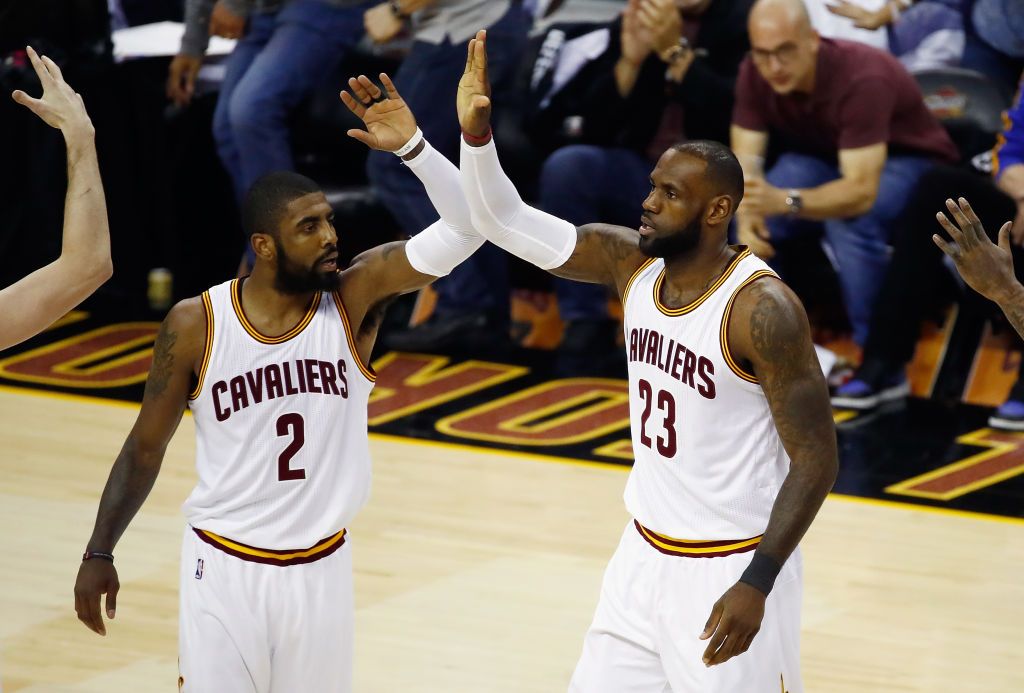 It has become a bizarre, almost sadistic, trend in the NBA world: One of the top players from a team decides to leave, to take up a new challenge elsewhere, and his fans—or former fans—show their fury, their pain.
Sometimes, a jersey with the name of the player on the back is placed on the pavement, doused in fuel and ignited, a symbol of fan feelings—betrayal after being left in favor of another team. It happened when Kevin Durant last year left Oklahoma for Golden State, when Dwight Howard left the Magic and when LeBron James left the Cavs in 2010.
But James, now of course back in Cleveland, has urged Cavs supporters not to do the same as Kyrie Irving departs. The All-Star point guard is heading for the Boston Celtics, with Isaiah Thomas coming the other way.
A Cavs fan posted to Twitter on Tuesday night a video of Irving's jersey that was reminiscent of those that featured lighters, but this user placed a note on Irving's top instead. Take a look:
James spotted the video and retweeted it with a message for all Cavs fans to show their appreciation to Irving. "That's the only way to be to the kid!" James wrote. "Special talent/guy! Nothing but respect and what a ride it was our 3 years together Young Gode #Filayy"
Related: LeBron James is asked about New York Knicks move, and fails to deny it
Of the move, Celtics President Danny Ainge said: "This has obviously been a roller coaster of a day for us, trading away Isaiah and Jae and Ante, especially Isaiah and Jae, who have been such a big part of our team and our success and our Celtic culture as leaders of our team. Very, very difficult day."
After Kyrie Irving Trade, LeBron James Urges Cavs Fans to Say Farewell the Right Way | Sports