Lakers Coach Luke Walton Pinpoints Area Lonzo Ball Needs to Improve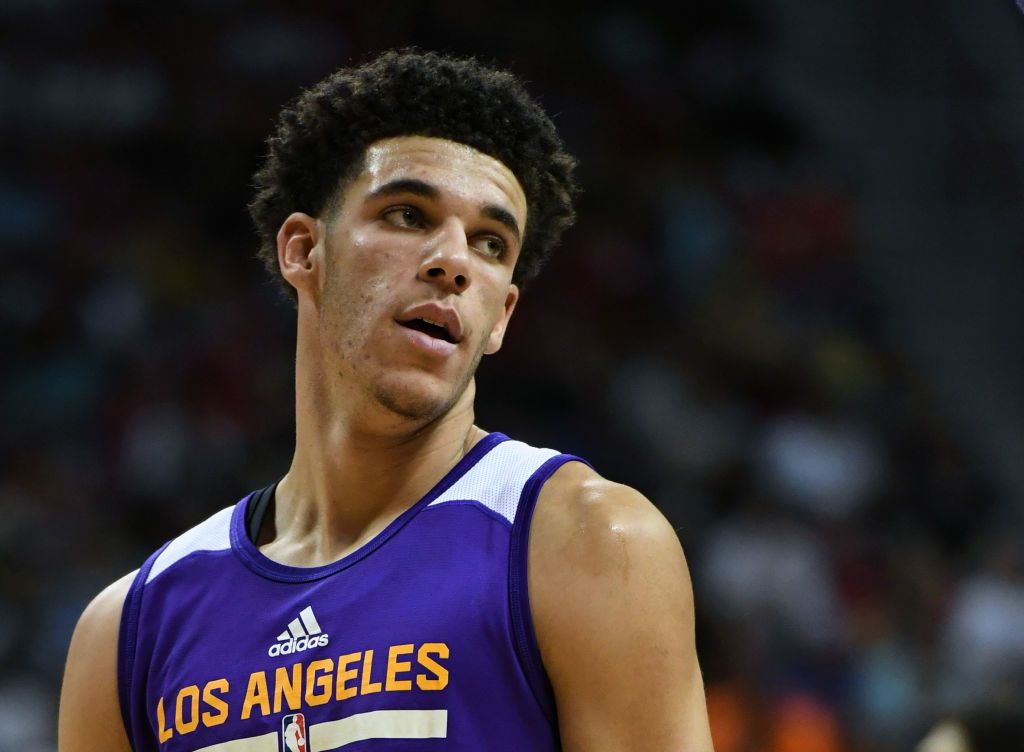 Despite starting preseason with two defeats, Luke Walton and the Lakers are not feeling too down about their prospects this season after Lonzo Ball starred in his first games for the team. He does, however, have some room for improvement.
Lakers lost their first game 108-99 to the Minnesota Timberwolves on Saturday and were then beaten by the Denver Nuggets on Sunday. Ball, the 19-year-old point guard who has been described as the "new face of the Lakers," scored five points, made eight assists, seven rebounds and two steals against the Timberwolves.
Although the youngster is already exciting the Lakers fans, Walton wants him to improve on his quality in and around the basket, and actually be more selfish.
"Lonzo is so gifted as far as the way he always makes everyone on the court a threat," Walton said, as quoted by ESPN. "With him, we have been working on that. He is so unselfish that sometimes he has good shots for himself and he tries to get someone else a shot. We want him taking those.
Related: Lonzo Ball, Lakers big hope, seems to think he'll go down in NBA history
"We are looking for him to be a little more aggressive to score the ball, especially early on. I thought he was great the way he was moving around out there and getting people involved."
The rookie did, however, receive a standing ovation from the Lakers president of basketball operations Magic Johnson, who has been effusive over Ball ever since he signed in the draft.
Take a look:
After Ball signed for the Lakers in June, Johnson said the point-guard reminded him of himself, saying they had the same "basketball IQ."
"I'm going to put a little pressure on you right now," Johnson said to Lonzo Ball. "You look to your right, there's some jerseys hanging on that wall. We expect a Ball jersey hanging up there one day, all right? Good."
Walton, for now, is the man charged with getting him there. Ball has some work to do yet with six games to go until the regular season resumes on October 20 against the Clippers.