NBA: LeBron James Misunderstanding Led to Kyrie Irving's Trade Request at Cavaliers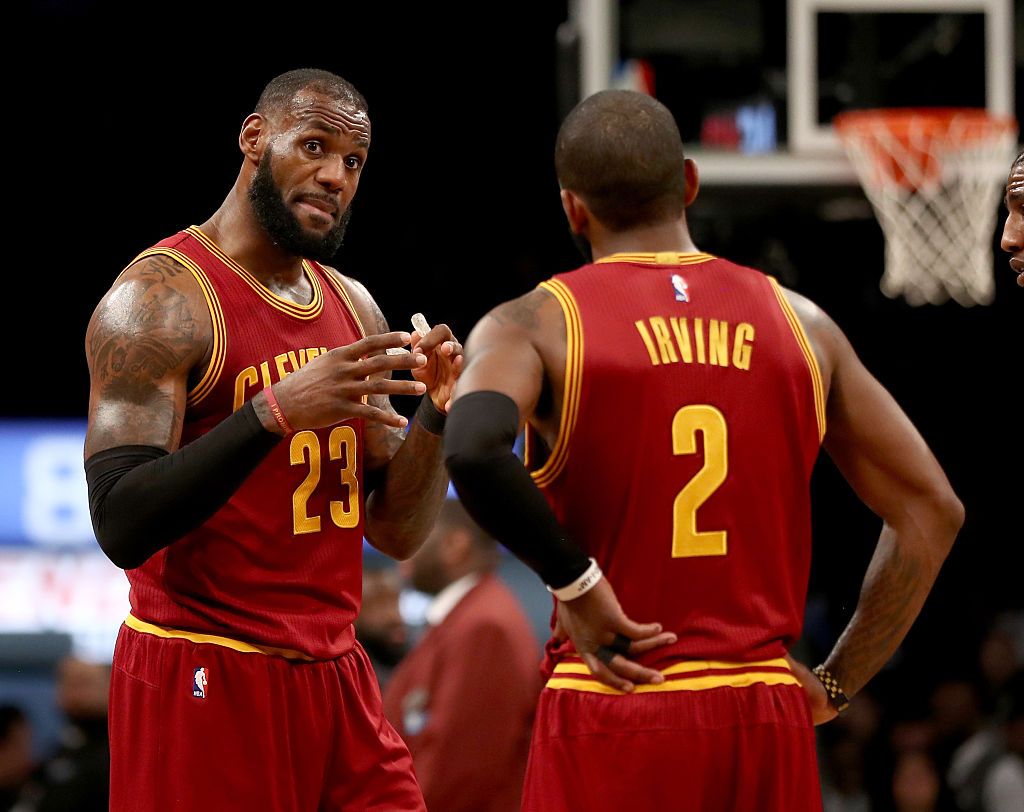 Kyrie Irving's trade request to Cleveland Cavaliers came after he mistakenly believed LeBron James wanted him out of the team this summer, according to reports.
Irving surprised the basketball world by formally asking the Cavs to trade him, with many believing that he wanted to get out of James' shadow and become the main man elsewhere.
But, according to Fox's Chris Broussard, Irving was angered after he thought James wanted him gone to make space for Eric Bledsoe and Paul George in this summer's draft.
"The final straw as to why he wanted out of Cleveland, or wants out of Cleveland, I'm told the Cavaliers had a deal done heading into the draft. This was reported by Cleveland Scene magazine, no one really picked it up, but I've talked to a few people who said it was true," Broussard said.
This deal, according to Broussard, would have seen Irving move to Phoenix, with Phoenix sending Bledsoe back to Cleveland as well as the number four pick. Cavaliers would, then, send the number four pick to Indiana for George.
Related: Kevin Durant Opens Up On Whether LeBron James Should Leave Cavs
"Now, Kyrie Irving finds out about the deal," Broussard said. "Whether it was from David Griffin telling him after he left or however he found out. But he found out about the deal. And he assumed, he rightly assumed, that there's no way the Cavaliers are doing this unless LeBron gives consent. That's why he got mad with LeBron. He thought LeBron was in on it.
"LeBron's take was more, 'Look, I'm not trying to trade Kyrie Irving. He's great. But that's a heck of a deal—Eric Bledsoe and Paul George. So if you do it, hey, that's a great deal.' But Kyrie took it as LeBron wanted him out of there. A few days or a week later that's when Kyrie made his trade request."
So could this all be a misunderstanding? Regardless, it seems that the situation has gone too far to be resolved. The problem for Cleveland, however, is that there are some suggestions that James will definitely not be playing for the Cavs by next summer.
Veteran NBA reporter Chris Sheridan claimed last week that James was "100 percent leaving" the Cavs at the end of this season. The relationship with the Cleveland owners, Sheridan said, is beyond repair.